I have been informed by the hubby that I am apparently obsessed with red velvet. I don't know where he gets these notions.
Let's just not take into account I made
these
not too long ago, which was followed by the appearance of a nice pint of Ben & Jerry's Red Velvet Cake ice cream in the freezer. I still have no idea what he's talking about.
None. Whatsoever.
I made the original version of these
Cake Batter Crispy Treats
over the 4th of July with my sister when we found out at the last minute we were going to a party. Quick and easy is what we needed, and this recipe totally delivers. I was slightly disappointed in the lack of cake flavor that came through in the end. It was a little sweeter than normal, but it wasn't screaming "cake batter!" to me.
So what else to do but add more? And why not make it red velvet while we're at it. Because, well, supposedly I have a thing for it. Or something.
Red Velvet Rice Krispie Treats
Inspired by:
3 tablespoons
butter
1 (10.5 ounce) bag
mini marshmallows
1 teaspoon
vanilla extract
1/2 cup
red velvet cake mix
6 cups
Rice Krispies cereal
1 tablespoon
sprinkles
4 ounces

white chocolate chips

, melted
Line a 9x13-inch pan with wax paper; coat well with cooking spray. Set aside.

In a large saucepan, melt the butter over low heat. Add marshmallows, stirring frequently, until melted. Stir in vanilla and cake mix until fully combined and no lumps remain. Stir in cereal, making sure it is well-coated with marshmallow mixture. Transfer Rice Krispie mixture to the prepared pan, pressing down until the top is level. Top with sprinkles and drizzle with melted white chocolate.
Makes:
16 bars
Despite the shockingly red color, once again the whole cake flavor didn't really come through as expected, even though I doubled the amount of cake mix called for. Hmm. Either way, it's still a Rice Krispie treat, which means it's still scrumptious. Even when you take them outside in 500 degree heat to take pictures and they start melting all over again.
Except for those dang white chocolate chips. Which refused to melt for anything. Not in the microwave, and not on the stove top. Odd and frustrating at the same time. Oh well, they work just fine sprinkled on as whole chocolate chips too.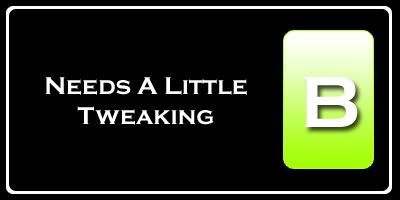 Nutrition Facts
Amount per serving
Calories

162

Calories from fat 42
% Daily Value
Total Fat

4.7g

7%
Saturated Fat

2.8g

14%
Cholesterol

7mg

2%
Sodium 132mg
5%
Total Carbs

28.4g

9%
Fiber

0.0g

0%
Sugars 14.5g
Protein

1.3g

Vitamin A 5%
Vitamin C 5%
Calcium 2%
Iron 20%