It's National Blueberry Month. And I have missed it. Seriously?
Well, I haven't missed it completely... I have hoarded pints and pints of blueberries in my house specifically for my eating pleasure. But as for actually making anything with them? Zip. Zero. Zilch.
Time to change that.
As soon as I saw this recipe over at
Eat Live Run
I knew I had to make. Like now. I even braved 90+ degrees in a car with almost no A/C to go and buy a juicer. Just for this. Really.
Every time I think of flavored lemonade I automatically think of strawberry or raspberry. But blueberry? Genius!
Tart on sour made sweet with simple syrup. One word.
WON.DER.FUL
Absolutely perfect for those sweltering summer days.
Or add a splash of vodka for a little adult treat to help cool down those sticky, humid nights. Either way, you can't go wrong.
Blueberry Lemonade Soda
Adapted from:
3/4 cup
sugar
1 cup
water
1 cup

fresh lemon juice

, about 9 lemons
1/2 cup

blueberry juice

(such as Ocean Spray)
3 cups
soda water
In a small saucepan, bring the sugar and water to a simmer. Stir until sugar has dissolved, then remove from heat. Allow simple syrup to come to room temperature, then chill in the fridge for at least an hour.

Meanwhile, juice lemons. Pour juice into a pitcher through a strainer to remove any seeds and pulp. Mix in blueberry juice and simple syrup. When ready to serve, mix together juice and soda water in a 1:1 ratio in a glass, stirring well.
Makes:
6
8-ounce servings
If you're not into the whole soda thing, you can also substitute sparkling water or just regular water instead. It will still be delicious.
Now go crank out some lemon juice, pull up a chair on the patio, kick back, and relax with a tall glass. Just don't forget the citronella candle. Or a fan.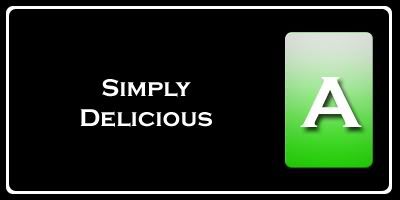 Nutrition Facts
Amount per serving
Calories

118

Calories from fat 0
% Daily Value
Total Fat

0.0g

0%
Saturated Fat

0.0g

0%
Cholesterol

0mg

0%
Sodium 3
0%
Total Carbs

31.1g

10%
Fiber

0.1mg

0%
Sugars 28.3g
Protein

0.1g

Vitamin A 0%
Vitamin C 31%
Calcium 0%
Iron 0%