I have to admit -- sometimes, Chinese take-out scares me.
When ordering Chinese, I typically tend to gravitate towards chicken or vegetarian dishes. On the rare occasion, I opt for beef.
Clearly
, I'm not going to be ordering seafood anytime soon.
I don't know why I keep going back to chicken. 9 times out of 10 it's fatty and gristly, and really just not all that great. Yeah, I'm that kid that gets skeeved out when biting into a piece of cartilage or huge chunk of fat. Gross. I just gave myself the heebie-jeebies thinking about it.
Aside from the obvious remedy to the situation (go find a different Chinese place!), there's really only one other way to get around this problem and still eat chicken. Make it myself.
I am not the world's greatest by any stretch when it comes to mixing and matching Asian ingredients. Actually, I'm pretty bad. I tend to leave out things like fish sauce or oyster sauce simply due to their nature of being made from seafood, even though they add subtle yet important nuances to dishes. So when I came across this dish over on
Curry and Comfort
I jumped on it.
Hunan Chicken
Adapted from:
5 tablespoons

soy sauce

, divided
2 tablespoons

cornstarch

, divided
1/4 teaspoon
ground black pepper
12 ounces

boneless, skinless chicken breast

, sliced into thin strips
1 tablespoon

garlic chili paste

(such as sambal oelek)
1 tablespoon
rice wine vinegar
1/4 cup
cooking sherry
2 teaspoons
sesame oil
1 tablespoon
brown sugar
2 tablespoons
Worcestershire sauce
1 tablespoon
oyster sauce
4 tablespoons
water
3 tablespoons
vegetable oil
3 cloves
garlic
2 teaspoons
ground ginger
1 (15 ounce) can
baby corn
2

carrots

, chopped
4 ounces
snow peas
In a small bowl, whisk together 1 tablespoon soy sauce, 1 tablespoon cornstarch, and black pepper until smooth. Place chicken strips in a glass bowl. Pour soy sauce slurry over chicken, tossing to coat. Marinate in the fridge for 30 minutes.

Meanwhile, prepare the hunan sauce. In a medium bowl, whisk together remaining soy sauce, garlic chili paste, and next 6 ingredients (through oyster sauce). Set aside.

In another small bowl, whisk together 1 tablespoon cornstarch and water to form a slurry. Set aside.

Once the chicken has finished marinating, heat oil in a wok (or large pan) over high heat. Once hot, add the chicken with marinade, and stir fry for 2-3 minutes, or until the outside of the chicken turn white. Add the garlic and ginger; cook for 1-2 more minutes. Pour in the hunan sauce, tossing to coat the chicken, and continue to cook for another 2 minutes. Stir in the baby corn, carrots, and snow peas. Cook for and additional 1-2 minutes, or until the vegetables are heated through. Remove from heat and serve over hot rice.
Serves:
6
Now, I can't guarantee you the authenticity of this dish, but I can guarantee that it's going to be pretty tasty. And minus some MSG and chewy, fatty chicken. Win.
This dish is also a great pantry meal -- all I needed from the store was a can of baby corn and some carrots. So feel free to switch up those veggies to fit what you have hiding out in your produce drawer (broccoli and mushrooms would also be great in this). You can also substitute an equal amount of hoisin sauce for the Worcestershire sauce, which is what the original recipe called for. I just happened to miss the unopened jar of it sitting in my pantry. Sigh, why am I not surprised?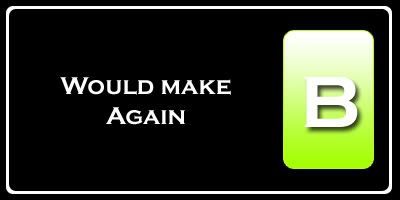 Nutrition Facts*
Serving Size 225g
Amount per serving
Calories

287

Calories from fat 102
% Daily Value
Total Fat

11.3g

17%
Saturated Fat

2.3g

11%
Cholesterol

48mg

16%
Sodium 959mg
40%
Total Carbs

24.0g

8%
Fiber

3.3g

13%
Sugars 6.8g
Protein

21.7g

Vitamin A 75%
Vitamin C 26%
Calcium 3%
Iron 11%
*Nutrition facts do not include rice