Hold the phone. Sour cream. In ice cream? Absolutely. Just go with me on this one.
Adam and I both have a huge sweet tooth when it comes to sour candy. Okay, not just huge -- ginormous. Nerds, Sour Punch Straws, Sour Jolly Ranchers, Sour Gummy Worms... you name it, we love it. It is a rare occurrence to
not
find a bag of Sour Patch Kids or the like stashed around the kitchen. And I say "stashed" because I am most likely hiding it from Adam.
Needless to say, when there's a pint of blueberries around, we generally try to pick out the small little tart berries while the other person isn't looking.
Two years in a row I have insisted on going to pick my own blueberries. And two years in a row, I have missed it. This year, we caught the very tail end of the U-pick season, and ended up buying some already picked blueberries at the farm. Before we even left for the farm I already knew where those berries were going to end up. I was going to combine our two favorite summer treats -- blueberries and ice cream.
Typically, blueberries are found in sherbets or sorbets, not ice cream. Yet I kept going back to the infamous Strawberry Sour Cream Ice Cream from David Lebovitz I kept seeing around the web. "The sweet pairs with the tart from the sour cream so well!" So why can't the blueberry?
Tart with tart. Right up our alley. It's like sour candy meets ice cream. Can it get any better?
Blueberry Sour Cream Ice Cream
Adapted from:
1 pound
fresh blueberries
3/4 cup
sugar
1 tablespoon
vodka
1 cup
sour cream
1 cup
heavy cream
1/2 teaspoon
lemon juice
Place the blueberries in a medium bowl. Using the back of a fork, smash the blueberries until juices are released (does not have to be completely pulverized). Stir in the sugar and vodka until the sugar starts to dissolve. Cover and let rest at room temperature for 1 hour, stirring occasionally.

Place the blueberry mixture, sour cream, heavy cream, and lemon juice in a food processor. Blend until mixture is almost smooth -- there will still be chunks of blueberry skins. Refrigerate for 1 hour.

Transfer cream mixture to your ice cream maker and freeze according to the manufacturer's instructions.
Makes: about
1 1/4 quarts
(10 1/2-cup servings)
So the ice cream may not be lip-puckering sour, but it definitely has a nice tartness to it. One I don't think you'd get without the sour cream. Just don't think of it as a taco topping when you're adding it in... it's a cream, with a tang. That's all. You'll thank me for it.
The texture may not be quite as creamy as some of the previous ice creams I've made, but it's still rich and fluffy, just the way ice cream should be.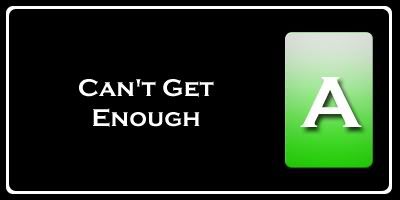 Nutrition Facts
Serving Size 97g
Amount per serving
Calories

176

Calories from fat 83
% Daily Value
Total Fat

9.3g

14%
Saturated Fat

5.8g

29%
Cholesterol

27mg

9%
Sodium 17mg
1%
Total Carbs

21.3g

7%
Fiber

0.9g

4%
Sugars 15.0g
Protein

1.0g

Vitamin A 7%
Vitamin C 1%
Calcium 3%
Iron 0%