Crepes have always been one of those fancy-pants things to me that I would only order in the restaurant. While they have a fairly similar cooking style to pancakes, I make a complete mess of those when I'm trying to flip them, and have you
seen
how thin crepes are? That's just asking for a disaster right there.
Yet, I've been seeing them pop up on lots and lots and lots of blogs. Could it really be as easy as everyone claims? There was no way.
Then my curiosity got the best of me. Naturally.
I had to try them. Especially when I saw the ooey-gooey cheesiness inside one over on
Firefly Blog
. That's right, the cheese sealed the deal. Raise your hand if you're surprised. I better not see any hands raised out there.
Spicy Ham and Cheese Crepes
Adapted from:
4
eggs
1 teaspoon
salt
1/2 teaspoon
sugar
1 1/2 cups
milk
1 cup
water
2 cups
all-purpose flour
Cooking Spray
2 cups
sharp cheddar cheese
2 cups
mozzarella cheese
1 1/4 cups
diced ham
2

banana peppers

, sliced into rings, seeds removed
In a medium bowl, whisk together the eggs, salt, and sugar. Once the salt and sugar are well incorporated, whisk in the flour 2-3 tablespoons at a time. Alternate the flour additions with milk, whisking until the batter is smooth before adding more flour. At this stage the batter should be runny, a little bit more than pancake batter. Add the water, 1/2 cup at a time, stirring to check the consistency of the batter between additions. The end batter should be fairly runny. If the batter is still thick, add an additional 1/2 cup water.

Heat a 10-inch frying pan over medium-high heat. Once hot, coat the pan with cooking spray. Add 1/4 cup batter to the center of the pan. Swirl the batter to distribute it evenly across the bottom of the pan. Cook for 1 minute on each side (a large spatula works well for flipping). The crepe is ready to flip when the top starts bubbling and the crepe moves easily side to side. If crepes are too dark, reduce the heat. Transfer finished crepes to a paper towel-lined plate. Repeat with remaining batter, re-spraying pan with cooking spray between each crepe.

After your crepes are finished, line a 9 x 13-inch baking pan with aluminum foil, then coat generously with cooking spray. Set aside.

Preheat oven to 400 degrees F.

Place 2 tablespoons of cheddar and 2 tablespoons of mozzarella cheese in the center of each crepe. Sprinkle with 1 1/2 tablespoons diced ham. Top with 3-4 rings of banana peppers. Fold the top and bottom sides over the filling, then roll up like a burrito. Place in the prepared baking pan. Repeat with remaining filling and crepes until the baking pan is full (crepes will be touching). Sprinkle remaining cheese over top of crepes. Bake for 10-15 minutes, or until cheese is completely melted.
Makes:
12
crepes
And the results? Hand to forehead "duh" and "why did I not do this sooner?" moment. Okay, not at first. I might have set off at least two smoke detectors and had to open the door after the first one, but don't you worry, I got it figured out. I ended up having to take my stove all the way down to medium (from the original recipe's recommendation of "high") in order to get the color I was going for.
As for that flipping oh-my-goodness-we're-going-to-have-a-mess business? Yeah, easy-peasy. Even with a spatula. Unlike pancakes, these guys really do come off the pan and slide around when they're ready to go, and the tops are already setting, so there's no extra batter flying off all over the place. What? You mean that's not supposed to happen with pancakes?
Still not so certain about all this crepe makin'? Click
here
for Firefly Blog's step-by-step picture tutorial on how to make these.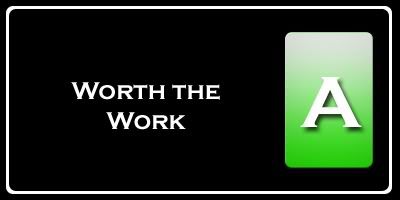 Nutrition Facts
Serving Size 158g
Amount per serving
Calories

275

Calories from fat 122
% Daily Value
Total Fat

13.6g

21%
Saturated Fat

7.7g

38%
Cholesterol

102mg

34%
Sodium 628mg
26%
Total Carbs

20.3g

7%
Fiber

1.2g

5%
Sugars 2.9g
Protein

17.1g

Vitamin A 21%
Vitamin C 43%
Calcium 33%
Iron 9%