Shhhh. I'm going to let you in on a little secret. And it's a good one.
Everybody assumes just looking at empanadas that they involve quite a bit of work. A little bit of time? Yes. A lot of work? No. Oh, and about that little bit of time? Most of it involves waiting for the puff pastry to thaw and the empanadas to bake. So you can be off doing whatever else strikes your fancy, and not running around the kitchen.
Another assumption about empanadas? They're hard to make. Once again, not true. If you are capable of cooking ground beef, cracking eggs, and cutting in a relatively straight line, you're hired. That's about as difficult as it gets. Brown ground beef, mix in spices, take off heat. Cut square into 4 smaller squares (I think we learned this one in kindergarten). Brush egg yolks around edges (yet another awesome kindergarten-acquired skill, painting!). Two scoops of beef mixture, fold into a triangle, and voilà. Trust me, it can be done.
That's the thing about assuming, it makes an as... well, you know how the rest goes.
Want to practice? Empanadas, not assuming.
This is a great starter recipe. A simple blend of spices provides a little bit of heat while the dipping sauce brings a creamy coolness. A yin and yang. Not to mention a little "wow" factor to those friends not in the know.
Beef Empanadas with Black Bean Dipping Sauce
Adapted from:
1 pound
ground beef
3 cloves

garlic

, minced
1 tablespoon
tomato paste
2 teaspoons
ground cumin
1/2 teaspoon
cayenne pepper
2/3 cup

fresh cilantro

, chopped
1/4 teaspoon
ground black pepper
1 1/2 (17.3 ounce) packages (3 sheets)

frozen puff pastry

, thawed
3 large
egg yolks
1 (15.5 ounce) can

black beans

, drained and rinsed
1 cup
sour cream
1/2 (15.5 ounce) can
diced tomatoes
2

green onions

, chopped, divided
Warm a medium skillet over medium-high heat. Add beef and garlic; cook for about 3 minutes, or just until beef is done, stirring often. Break meat into smaller pieces using a wooden spoon while cooking. Stir in tomato paste, cumin, cayenne pepper, and black pepper. Reduce heat to medium, and cook for an additional 3 minutes. Remove from heat and stir in cilantro. Allow mixture to cool.

Preheat oven to 375 degrees F. Line two baking sheets with parchment paper; set aside.

Lay out the puff pasty on a clean work area. Cut each sheet into four equal 4 1/2" x 4 1/2" squares (12 square total). In a small bowl, lightly beat egg yolks with a fork. Using a pastry brush, brush egg yolks around the edges of each square. Spoon equal amounts of filling into the center of each square. Fold edges over (forming a triangle) and press down to seal. Using the tines of a fork, crimp the edges together. Transfer empanadas to the prepared baking sheets. Brush the tops of each empanada with the egg yolks. Bake for 20 minutes, or until tops are golden brown and puffed.

Meanwhile, add beans and sour cream to a food processor. Blend until smooth. Transfer to a medium bowl and stir in the tomatoes and half the green onions. Top with remaining green onions.
Makes:
12
These empanadas, by all means, should be simple and straight-forward to make. And they are, if you have all the ingredients. What a lovely little surprise when I pulled the beef out of the fridge and discovered it was a nice brown color instead of bright red with a "sell by" date for 5 days earlier. Gross. And into the trash. Since the puff pastry was already thawing, I set out for what would be grocery run #1.
After I came home and read the recipe further, I realized I also didn't have the tomato paste. Grr. I made the hubby do grocery run #2 on his way home.
And then...
I realized my cilantro had gone bad. After Adam had already been at the store. So, we just didn't have cilantro.
Lesson learned. Make sure your ingredients are fresh, and the recipe was actually on your weekly menu (ergo, all the ingredients already purchased) before starting a meal.
Then you can enjoy hassle-free easy-peasy empanada making. Which I highly recommend.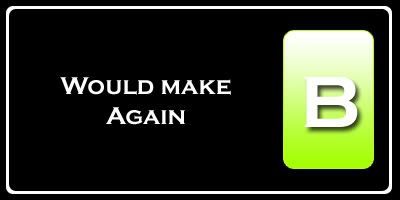 Nutrition Facts
Serving Size 184g
Amount per serving
Calories

593

Calories from fat 284
% Daily Value
Total Fat

31.5g

48%
Saturated Fat

9.9g

49%
Cholesterol

95mg

32%
Sodium 195mg
8%
Total Carbs

52.5g

17%
Fiber

6.7g

27%
Sugars 1.5g
Protein

25.4g

Vitamin A 7%
Vitamin C 3%
Calcium 9%
Iron 29%