If it's one thing you don't want to hear first thing in the morning, it's the phone ringing. Especially when it's your dad on the other end calling to tell you your grandfather just passed away. But these things happen, as it did to me last Friday.
So instead of spending a leisurely weekend attending a barbecue and working on things for the house, we spent hours trying to figure out plane tickets and travel arrangements and crap-what-do-I-
wear
, all while trying not to think about the reason for the impromptu trip. Because stopping to think about the reason would make it true, and I would much rather it not be.
It's funny how certain things in life become status quo -- that maybe one day in the future things will change. But that's in the future, not now. My grandfather had been in a nursing home since around 2001, and always seemed to be doing well. He had his ups and downs, but overall was doing pretty good for his state of health. That's just how things were. Luckily, my sister, mother, and I had to chance to visit this summer, which turned out to be a true bit of luck for me as I hadn't been out to visit in a very long time.
My grandpa was a good man. He loved his family and would have done anything for us. Of course he had his quirks, such as never letting anyone have the remote, then continually channel surfing, but we all loved him just the same. Even when he stared down at my half-finished dinner plate and gruffly asked "you gonna eat that?" then proceeded to finish off the rest of it.
Of course, having almost the entire family together (which is no small feat as he had 6 kids) always brings out hilarious and previously untold stories. What one person remembers as clear as if it had been yesterday, someone else has completely forgotten. Take these Maple-Glazed Long Johns, for example. I knew, almost right away, that my next post was going to be one of Grandpa's favorite foods. Problem was, I didn't remember what it was. Thanks to lots of reminiscing over the past few days, I had my answer.
Some people handle certain emotions by writing, or exercising, or simply just bottling it up. But as for me, I bake. The exact measurements, the mixing, the methodological procedures, somehow makes things better. And right about now, is a little bit of something I need in my life.
These are for you, Grandpa. I know you would have loved them.
Maple-Glazed Baked Long Johns
Adapted from: via
1
egg
1/4 cup
granulated sugar
1 cup

milk

, 110-115 degrees F
1 tablespoon
active dry yeast
1 teaspoon
salt
2 teaspoons
vanilla extract
3 1/2 cups

all-purpose flour

, divided
1/2 cup

(1 stick)

butter

, at room temperature
4 large
egg yolks
1/3 cup
granulated sugar
3 tablespoons
flour
2 tablespoons
cornstarch
1 1/2 cups
milk
1/4 cup
heavy cream
2 teaspoons
vanilla extract
1/4 cup
butter
2 tablespoons
milk
1/2 cup
Grade B maple syrup
2 cups
powdered sugar
For the doughnuts:
In the work bowl of a mixer, beat together the egg and 1/4 cup sugar for 1 minute on medium with the paddle attachment. Mix in the warm milk, yeast, salt, and 2 teaspoons vanilla. Reduce mixer speed to low, then carefully add in 2 cups of flour. Once fully combined, switch to the dough hook. Add butter in 1-inch cubes, one at a time, mixing at medium-speed until the dough is smooth before adding the next one.* Once all the butter has been added, change the mixer speed to low and mix in the rest of the flour. Dough should be tacky, but not sticky. It should cling to the hook and pull away from the side of the bowl.

Transfer dough to a lightly floured work area. Knead until the dough is smooth. Form into a ball and place in a large bowl coated with cooking spray. Cover and place in a warm spot free from drafts. Let rise 1 hour, or until doubled in volume.

Preheat oven to 400 degrees F. Line two baking sheets with parchment paper; set aside.

Remove dough from bowl and place it back on the work area. Punch down the dough, then roll out to a 1/2-inch thick rectangle. Cut the dough into 12 smaller rectangles, and transfer the small rectangles to the prepared baking sheets about 1-inch apart. Cover with plastic wrap and let sit on top of the oven for 25 minutes, or until about doubled in size. Bake for 7-8 minutes, or until lightly golden. Remove from oven and transfer to wire cooling racks.

For the vanilla cream filling:
In a medium bowl, whisk together the egg yolks and 1/4 cup sugar until light in color. Whisk in the cornstarch and flour. Set aside.

In a medium saucepan over medium heat, bring the milk and cream to a simmer, stirring constantly. Slowly temper the egg mixture by adding about 1/4 cup hot milk mixture to the bowl with the eggs, whisking briskly. Continue to whisk and add small amounts of the hot milk mixture to the bowl until it is all combined. Pour the tempered custard back into the saucepan and place over medium-low heat. Add in the vanilla. Continue to whisk until the custard becomes thick and creamy. Remove from heat and set aside. Note: Filling can be made 1-2 days ahead and stored in the fridge.

For the maple glaze:
In a small saucepan, melt the butter over medium-low heat. Stir in the milk and maple syrup. Once completely combined, remove from heat and slowly stir in the powdered sugar, 1 cup at a time. Add more powdered sugar if needed to thicken the glaze. Transfer glaze to a wide, shallow bowl.

To assemble:
Using a butter knife, form a long hollow cavity inside the length of each doughnut. Place the vanilla cream in a pastry bag fitted with a large decorating tip. Insert the tip into the hole of the doughnut and fill with cream.

Dip the top of each doughnut into the maple glaze, then flip right-side up and place back on the cooling rack. Let glaze harden for at least 5 minutes before serving.
Makes:
12 Long Johns
* If butter is not mixing into the dough well (just kind of floats to the side of the bowl), add 1/4 cup of flour at a time until dough becomes sticky enough to pull the butter into the dough. I added 1/4 cup every couple butter pieces up to the 3 1/2 cups.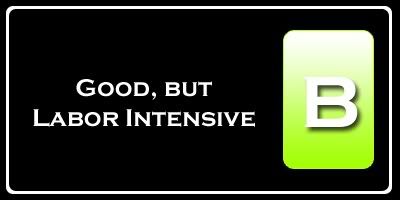 Nutrition Facts
Serving Size 152g
Amount per serving
Calories

428

Calories from fat 142
% Daily Value
Total Fat

15.8g

24%
Saturated Fat

9.3g

46%
Cholesterol

124mg

41%
Sodium 308mg
13%
Total Carbs

63.5g

21%
Fiber

1.2g

5%
Sugars 32.4g
Protein

7.6g

Vitamin A 12%
Vitamin C 0%
Calcium 8%
Iron 12%