You have every right to be angry with me. And I don't blame you.
See, I've been holding out on you.
I've had this ice cream tucked away in the freezer since May.
May
.
I'd be mad, too.
Thick and creamy chocolate swirled with marshmallow fluff and graham crackers. An homage to summer's most classic dessert. No fire, long sticks, or sticky fingers required. But, let me assure you -- it's just as equally tasty, and can be enjoyed at anytime of day. Actually, the hotter it is out, the better. Which means that it tastes fantastically awesome mid-afternoon. Or for breakfast in the morning. What? It's dairy. I don't judge.
S'mores Ice Cream
Adapted from: , by David Lebovitz
2 cups
heavy cream
3 tablespoons
unsweetened cocoa powder
5 ounces
bittersweet chocolate chips
1 cup
whole milk
3/4 cup
sugar
1/4 teaspoon
salt
5
large egg yolks
1/2 teaspoon
vanilla extract
3/4 cup
marshmallow fluff
4 squares

graham crackers

, broken into bite-sized pieces
In a medium saucepan, whisk together 1 cup heavy cream and cocoa powder over medium-high heat, making sure the cocoa becomes completely blended. Bring mixture to a boil, then reduce heat and simmer for 30 seconds at a low boil, whisking constantly. Remove pan from heat; whisk in chocolate chips until mixture is smooth. Add the remaining 1 cup cream. Transfer the mixture to a large bowl, removing as much as possible from the saucepan. Place a mesh strainer over top of the bowl, then set bowl aside.

In the same saucepan over medium heat, warm the milk, sugar, and salt (do not boil). In a medium bowl, whisk together the egg yolks. Very slowly pour the warm milk mixture into the egg yolks, whisking constantly. Pour egg mixture back into the saucepan.

Continue to constantly stir the mixture with a heatproof spatula or wooden spoon making sure to scrape the bottom of the pan. Cook until the mixture thickens and coats the spatula. Pour the custard through the prepared strainer into the large bowl with the chocolate mixture. Stir the custard until smooth. Mix in the vanilla. Place bowl in an ice bath, stirring until cool.

Place the large bowl, sans ice bath, into the refrigerator until completely chilled. Freeze custard in ice cream maker according to the manufacturer's instructions.*

Once the ice cream has reached the soft serve stage (usually at the end of the ice cream freezer's freezing process), transfer half of the ice cream to a storage container. Stir in half of the marshmallow fluff and half of the graham cracker pieces. Repeat with the remaining ice cream, marshmallow fluff, and graham crackers. Freeze in the freezer until ready to eat.
Makes:
8 1/2-cup servings
*If you do not have an ice cream maker, you can also make this by hand. Simply follow my step-by-step tutorial
here
.
I have to admit, I was a little bit in shock, and a little bit in awe when I saw this was under 400 calories for one serving. I thought there was absolutely no way. Not with all that cream and whole milk and sugar. Not with how rich and smooth and over-the-top chocolate-y this is. Oh, but it's true. Go put the stretchy pants away and enjoy some
real
ice cream. Not that icy full-of-air "light" business you get at the store. Trust me. You might never go back.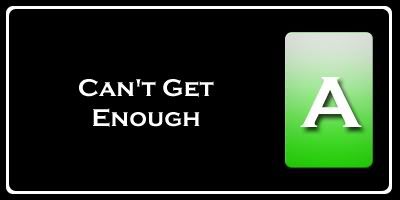 Nutrition Facts
Amount per serving
Calories

388

Calories from fat 190
% Daily Value
Total Fat

21.2g

33%
Saturated Fat

12.4g

62%
Cholesterol

179mg

60%
Sodium 163mg
7%
Total Carbs

45.9g

15%
Fiber

1.5g

6%
Sugars 37.8g
Protein

5.5g

Vitamin A 13%
Vitamin C 0%
Calcium 11%
Iron 7%