Question: What do you serve vegetarians for an entrée when you're throwing a scotch/bourbon tasting and the meat entrée is
Whiskey-Glazed Ribs
? Some sort of light fru-fru salad just doesn't seem to fit. While there are other directions I could have gone, I decided to keep with the BBQ picnic-type theme I had going on.
Tofu ribs? Um, pass. Tofu lettuce wraps? Couldn't really get the flavor combos to sync. What about Sloppy Joes? Done and done. The concept fit in perfectly with the other dishes -- I just had to keep my fingers crossed that the soy meat-substitute I picked up wasn't completely
disgusting
disappointing.
Turns out, it is pretty darn tootin' easy to make your own Sloppy Joes at home, even during a party. (Yes, the Manwich can scares me.) 15 minutes, and you're good to go. Oh, and about that meatless ground round? Let me assure you, it wasn't just the vegetarian guests who were going after these and enjoying them. I'm pretty sure if I hadn't told them it was vegetarian, they never would have known the difference.
Vegetarian Sloppy Joes
Adapted from:
1 tablespoon
olive oil
2 cloves

garlic

, minced
2

jalapeños

, membranes and seeds removed, diced
1 cup

onion

, diced
12 ounces

meatless ground round

(such as Yves)
2 tablespoons
soy sauce
1 1/2 cups
tomato sauce
1 tablespoon
chili powder
1/2 teaspoon
ground cumin
2 tablespoons
barbecue sauce
8
hamburger buns
Warm oil in a large skilled over medium heat. Add garlic, jalapeños, and onion. Cook, stirring frequently, until onions and peppers have softened, about 5 minutes.

Stir in meatless ground round, breaking apart with a wooden spoon. Cook until heated through, about 5 minutes. Add remaining ingredients and stir until well blended and heated through, about 2 minutes. Spoon onto hamburger buns and serve.
Serves:
8
Of course, the first time I made these was in the middle of a party, so I neglected to get any pictures. So what else to do but go back and make them again? Not that I minded. Adam didn't really get a chance to try them on the first go-around, so I was a little nervous about how he was going to handle the meatless ground round. Surprisingly, these went over with two thumbs up and must-have-seconds. Not too bad coming from a guy. :)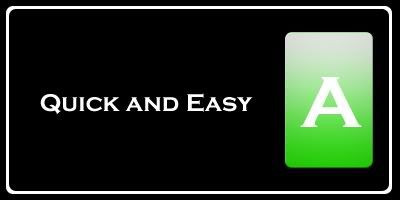 Nutrition Facts
Amount per serving
Calories

89

Calories from fat 21
% Daily Value
Total Fat

2.4g

4%
Saturated Fat

0.0g

0%
Cholesterol

0mg

0%
Sodium 723mg
30%
Total Carbs

10.1g

3%
Fiber

2.8g

11%
Sugars 4.5g
Protein

8.7g

Vitamin A 9%
Vitamin C 9%
Calcium 5%
Iron 16%