Cleaning. Cleaning. More cleaning.
Moving. Moving. More moving.
Story of my life the past week and a half.
It's worth it though. I'm finally leaving behind my tiny galley kitchen with absolutely no natural light and barely any counter space for one with tons of light and storage. Not to mention Adam is going to to make me a handy dandy work table. Me = super excited.
You would think I'd be this excited when getting new shoes or clothes. But no. I'm more excited to get a huge table to prep food on. :)
Even though we're still in the midst of trying to get our new place together, I couldn't let the 4th of July sneak up without sharing this ah-mazing recipe for baby back ribs with you. Juicy, tender, falling of the bone ah-mazing. With barely any work.
And
, no grill required. While you can still use the grill for the last step, this crock-pot method works well when the grill isn't an option and you have the oven full of other goodies. At our old apartment we weren't allowed a charcoal grill (which of course was what we had) and I needed the oven for other tasty items such as
cheesy corn bake
,
stuffed mushrooms
, and some
red velvet brownies
. Priorities, right?
I'm usually not a huge fan of eating meat off the bone, but in this case, I tend to make an exception. They are really just that good. Perfect for a 4th of July faux-barbecue meal.
Whiskey-Glazed Baby Back Ribs
Adapted from:
2 (2 pound) slabs
baby back pork ribs
1 teaspoon
coarsely ground black pepper
2 teaspoons
kosher salt
1/2 tablespoon
cayenne pepper (ground red pepper)
1/2 tablespoon
chili powder
2 1/4 tablespoons
vegetable oil
1 1/2 cups
water
1/2 cup
tomato paste
1/2 cup
white vinegar
1/2 cup
brown sugar
2 1/2 tablespoons
honey
2 tablespoons
Worcestershire sauce
2 teaspoons
kosher salt
1/4 teaspoon
ground black pepper
1 1/4 teaspoons
liquid smoke flavoring
2 teaspoons
whiskey
2 teaspoons
garlic powder
1/4 teaspoon
paprika
1/2 teaspoon
onion powder
1 tablespoon
molasses
1 teaspoon
cayenne pepper
1/2 teaspoon
chili powder
1/2 cup

onion

, minced
Preheat oven to 350 degrees F. Line a baking sheet with aluminum foil; set aside. Cut each rack of ribs in half (so you will have a total of 4 rib sections, each with about 7 ribs).

In a small bowl, combine 1 teaspoon coarsely ground black pepper, 2 teaspoons kosher salt, 1/2 tablespoon cayenne pepper, and 1/2 tablespoon chili powder. Rub both sides of each rack of ribs generously with spice mixture. Transfer to baking sheet. Bake ribs for 15 minutes, flip and bake for an additional 15 minutes until a nice light golden brown. Note: You may store the ribs, covered, in the refrigerator for up to one day.

In another small bowl, combine remaining ingredients through 1/2 teaspoon chili powder. Place the ribs in a large slow cooker with the onions. Pour the sauce over the ribs and cook on low 6-8 hours. After 3-4 hours, remove ribs using long tongs, flip, and move the rib rack halves that were on the top to the bottom of the slow cooker.

Preheat oven to Broil. Line a baking sheet with aluminum foil; set aside.

Carefully transfer ribs from slow cooker to a plate and set aside. Ladle at least 1 cup of remaining sauce into a medium saucepan. Boil sauce over medium-high heat until thickened. Remove from heat. Brush thickened sauce over both sides of rib rack halves. Place rib rack halves onto prepared baking sheet. Broil in the oven for 5-7 minutes or until sauce has carmelized and turned dark brown. Note: Ribs can also be carmelized very carefully on the grill.
Serves:
4
If you're looking for completely fall-off-the-bone ribs, look no farther than this cooking method. It works beautifully and the bones are pretty much popping out by the time they are done. Simply cut back on the cooking time if you want them to stick to the bones a little bit more. While I finished these off under the broiler, you can also throw them on the grill if you have that up and running -- but by all means, don't skip that step or you will lose the all-important carmelized crust that forms and adds so much to the flavor.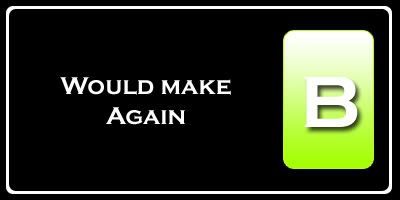 Nutrition Facts*
Amount per serving
Calories

1043

Calories from fat 617
% Daily Value
Total Fat

68.5g

105%
Saturated Fat

23.3g

116%
Cholesterol

234mg

78%
Sodium 1720mg
69%
Total Carbs

54.7g

18%
Fiber

3.5g

14%
Sugars 46.4g
Protein

50.7g

Vitamin A 18%
Vitamin C 22%
Calcium 20%
Iron 52%
*Note:
Nutrition facts come from Allrecipes.com