Spring is just around the corner. Despite the fact that there is snow on the ground, and the temps are hovering in the mid-30's, I some how know spring is on it's way. Much like I can tell winter has set in by my change in appetite towards heavy comfort food, the same kind of change happens when spring arrives. Or maybe it was just those two glorious 60 degree days that tricked me. Either way, I've noticed that I am starting to crave less heavy stick-to-your-ribs food and more bright, fresh, and lighter food.
I came across this recipe while flipping through my huge stack of food magazines this past week. I swear I always let those things accumulate for far too long before I get around to tearing out the interesting-looking recipes and throw the rest away. I think it was the concept of the "lettuce cup" that first caught my attention with this recipe, as I have always heard people rave about
PF Chang's Chicken Lettuce Wraps
.
I have never had those hyped-up wraps at PF Chang's as I usually get lured away by the promise of lovely steamed dumplings and won-ton soup instead. If these cups are any indication, I think I'm missing out.
2 tablespoons canola oil, divided
8 ounces Baby Bella mushrooms, diced
1 1/4 pound ground turkey
1 clove garlic, minced
1/8 heaping teaspoon ground ginger
2/3 cup thinly sliced green onions
1 (8 ounce) can diced water chestnuts, drained
12 Boston lettuce leaves
3 tablespoons hoisin sauce
2 tablespoons soy sauce
1 tablespoon rice vinegar
2 teaspoons chile garlic paste (such as sambal oelek)
In a large non-stick skillet, warm 1 tablespoon oil over medium heat. Add mushrooms and sauté until tender and just starting to release liquid, stirring occasionally, about 6 minutes. Transfer mushrooms to a large bowl.
In the same skillet, heat the remaining 1 tablespoon oil over medium-high heat. Add turkey, garlic, and ginger to pan. Cook until turkey is browned, about 6 minutes; stirring to crumble. Drain, if necessary.
Meanwhile, in a small bowl, whisk together the hoisin, soy sauce, rice vinegar, and chile paste.
Add the turkey mixture, green onions, and water chestnuts to the bowl with the mushrooms, tossing to mix. Drizzle with the hoisin mixture, continuing to toss until the turkey and mushroom mixture is completely coated.
Spoon about 1/4 cup of the turkey mixture into each lettuce leaf and serve.
Serves: 6
While the idea behind burrito-ing lettuce around ground meat is novel, putting it in to practice and trying to actually eat the dang thing is a whole different story in itself. I ended up with juice running down my hands and chin, looking at Adam, saying "can you pass me
another
napkin?". Not that this is necessarily a bad thing. Just not exactly something you probably want to do in public, or on a first date, well, unless you're trying to get rid of the guy, and then by all means, have at it. If you're not looking for that kind of mess to accompany your dinner, you could always serve the ground turkey mixture in a bowl over a bed of shredded lettuce. But, what's the fun in that?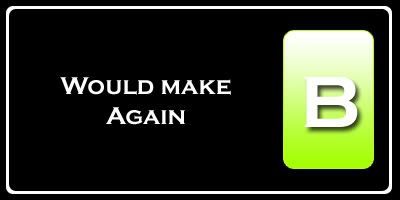 Nutrition Facts
Amount per serving
Calories 360
Calories from fat 159
% Daily Value
Total Fat 17.7g
27%
Saturated Fat 3.6g
18%
Trans Fat 0.0g
Cholesterol 97mg
32%
Sodium 552mg
23%
Total Carbs 20.4g
7%
Dietary Fiber 1.3g
5%
Sugars 3.4g
Protein 28.6g
Vitamin A 4%
Vitamin C 22%
Calcium 5%
Iron 17%