Let me just go on record saying that taking appetizing pictures of casseroles, or hodge-podge one-dish dinners is really quite difficult. It's a shapeless conglomeration of some sort of protein, veggies, sauce, and maybe some noodles or pasta. After a stir or two around the pan, everything turns the same nice shade of brown, or pink, or cream. There's just no two ways around it, it is what it is. Sure you can spruce things up with a sprinkle of cheese and a dash of parsley or cilantro, but you're still faced with the problem of your food wanting to
wander all over the plate
jump out of the bowl
misbehave.
But maybe that's the "beauty" of the casserole/one-dish meal. They are filling, hearty, comforting, but they will never be accused of being a "pretty" meal. It's a good thing that what they lack in looks they usually make up for in taste (and often speed). This dish is a perfect example of all of the above. It definitely not much to look at, but easy and tasty it is.
South-of-the-Border Chicken and Pasta Skillet
Adapted from:
Kraft Foods
2 cups medium-sized pasta
1 pound boneless, skinless chicken breasts, cut into bite-sized pieces
1 (16 ounce) jar salsa
1 (10 ounce) package frozen corn
4 ounces reduced-fat cream cheese, cubed
1/4 teaspoon chili powder
1 cup shredded cheddar cheese
Bring a large pot filled with water to a boil over high heat. Add the pasta and cook to al dente according to the package instructions. Drain.
Meanwhile, in a large skillet coated with non-stick spray, cook the chicken over medium-high heat until done, about 6 minutes. Add the salsa, corn, cream cheese, and chili powder, stirring well. Reduce heat to medium-low and simmer, stirring occasionally, until cheese is melted, about 6 minutes. Add the pasta and 1/2 cup cheddar cheese. Continue to stir, simmering 3 minutes or until cheese melts.
Top with remaining cheese and cover, removing from heat. Let stand until cheese is melted.
Serves: 4
This recipe is definitely one you want to keep on hand for those nights when making dinner is the last thing you want to do at the moment. It comes together in just over half an hour, and there's a short list of ingredients that mostly involve dumping and stirring. You really can't get much easier than that -- except maybe a PB&J.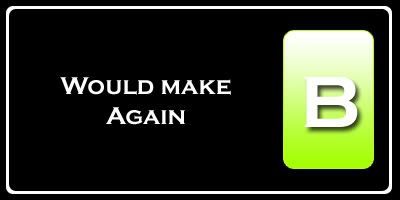 Nutrition Facts
Amount per serving
Calories 684
Calories from fat 270
% Daily Value
Total Fat 30.0g
46%
Saturated Fat 14.9g
74%
Cholesterol 203mg
68%
Sodium 1064mg
44%
Total Carbs 52.8g
18%
Dietary Fiber 3.8g
15%
Sugars 6.0g
Protein 52.4g
Vitamin A 25%
Vitamin C 12%
Calcium 28%
Iron 26%