Aside from the snow and blustery winds, I can tell it's winter. Most everything that had made it to my table for dinner the past month or so has had some element of coziness, warmth, and comfort (although this is probably
due
to the snow and blustery winds). When making the menu for last week I decided it was time to stop. Maybe just for one dish?
After a quick search over at
Myrecipes.com
, I came across a recipe for a fairly quick stir-fry that looked simple enough. Perfect! An Asian-inspired dish was just what I needed to step out of my heavy-food rut, even if just for a meal. It doesn't hurt that Kung Pao Chicken might be one of my favorite dishes to order at a Chinese restaurant.
1 tablespoon teriyaki sauce
1 tablespoon soy sauce
2 tablespoons rice vinegar
1 teaspoon cornstarch
1 teaspoon sesame oil
1 pounds skinless, boneless chicken breasts, cut into bite-size pieces
2 tablespoons vegetable oil, divided
1/2 cup fat-free reduced-sodium chicken broth
2 tablespoons sugar
1 1/4 tablespoons teriyaki sauce
1 1/4 tablespoons soy sauce
2 tablespoons rice vinegar
1 tablespoon Worcestershire sauce
1 1/4 teaspoons cornstarch
1 teaspoon sesame oil
2 tablespoons minced green onions
1 1/3 teaspoons ground ginger
1 1/2 tablespoons garlic, minced
1 teaspoon chile paste with garlic (such as sambal oelek)
1 (8 ounce) can sliced water chestnuts, drained
1 cup (1/2-inch) sliced green onion tops
3/4 cup unsalted, dry-roasted peanuts
1 cup long-grain white rice, uncooked
2 cups water
In a medium bowl, mix together 1 tablespoon teriyaki sauce, 1 tablespoon soy sauce, 2 tablespoons rice vinegar, 1 teaspoon cornstarch, and 1 teaspoon seasame oil. Add the chicken, stir until all the pieces are coated; cover and chill 20 minutes.
While the chicken is marinating, bring the rice and 2 cups water to a boil in a small saucepan. Cover and reduce heat to a simmer (medium-low). Cook for 20 minutes (do not remove lid). Remove from heat, fluff rice with a fork, recover and let sit for another 5 minutes before serving.
Once chicken has finished marinating, heat 1 tablespoon of the vegetable oil in a wok over medium-high heat (a large non-stick skillet will also work). Add the chicken mixture; stir-fry 4 minutes or until chicken is done. Remove from pan; set aside.
While chicken is cooking, combine broth and next 6 ingredients (through 1 teaspoon sesame oil) in a bowl, stirring well with a whisk. Once chicken has been removed from the wok, heat another 1 tablespoon vegetable oil in pan. Add 2 tablespoons green onions, ginger, garlic, and chile paste, stir-frying for 15 seconds. Add broth mixture, and cook 1 minute or until thick, stirring constantly.
Stir in cooked chicken, water chestnuts, sliced onion tops, and peanuts; cook for 1 minute or until thoroughly heated. Serve over rice.
Serves: 4
First off, make absolutely sure you have fresh peanuts. I did not. It almost completely ruined the dish for me. BUT after picking all the nasty peanuts back out, this dish actually was pretty good. The original recipe calls for only soy sauce, not a mix of teriyaki and soy, but you know, sometimes you have to get creative when you run out of something. :) The teriyaki ended up being a great addition, adding a bit of sweetness to help counter the heat from the chili paste. If you want the spice to come through more, add less teriyaki and more soy, and vice versa for a sweeter dish. If you really want a screaming hot dish, you could also throw in a couple dried red chili peppers, but I think I'll pass on that step.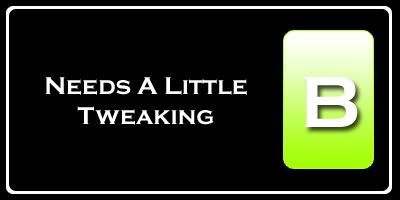 Nutrition Facts
Amount per serving
Calories 678
Calories from fat 232
% Daily Value
Total Fat 25.8g
40%
Saturated Fat 4.2g
21%
Trans Fat 0.0g
Cholesterol 66mg
22%
Sodium 1168mg
49%
Total Carbs 75.6g
25%
Dietary Fiber 3.9g
16%
Sugars 10.5g
Protein 37.1g
Vitamin A 6%
Vitamin C 36%
Calcium 9%
Iron 28%