Raise your hand if you stuffed yourself silly last night on wings, nachos, beer, and everything else no-so-good for you. My hand is raised. Well, minus the wings and beer. We did build-your-own-burritos and I had wine instead. Then we topped everything off with some brown butter brownies, but that's another story.
Let's just say I need a salad.
Too bad that's not what I have for you today. It's not light. It's not low calorie. But it does have veggies in it. That counts for something, right?
Adam was asking for comfort food last week, so comfort food is what was served. (Except for the
Kung Pao Chicken
, because I just couldn't take a week of super heavy foods.) He rarely makes any dinner requests, so really, how could I refuse? If you're still in search of hearty meals to cancel-out the fact that there's 3 feet of snow outside your window, then search no farther. I am usually not a big fan of the typical meat-and-potatoes meal, but for this, I'll make an exception.
1 pound Yukon gold potatoes (about 3), peeled, cut into 1-inch chunks
2 cloves garlic, peeled
1 pound ground sirloin
1 onion, diced
1 cup frozen corn, thawed, drained
1/2 cup water
1 (1 ounce) package onion soup mix
1 cup cheddar cheese, shredded
4 ounces reduced-fat cream cheese
2 tablespoons low-fat milk
Preheat oven to 375 degrees F.
Bring a medium pot of water to a boil over high heat. Add the potatoes and garlic and cook for 15 minutes, or until potatoes are fork-tender.
Meanwhile, in a large skillet, brown meat and onions over medium-high heat. Drain and return to skillet. Stir in corn, water and soup mix; cook 3 min. or until water is absorbed, stirring frequently. Divide into 4 16-ounce baking dishes.
Once potatoes are tender, drain and return to pan. Add cheddar and cream cheese. Mash cheese and potatoes together until potatoes are smooth and mixture is well blended, adding milk as needed when mixture becomes too thick. Spread potatoes over meat mixture. Bake 15-20 minutes or until heated through.
Serves: 4
Let's just say the only reason Adam didn't go back for 3rds and 4ths was due to the fact that I baked them in separate ramekins for us to enjoy for lunch the following day. Although I'm pretty sure he thought very seriously about it.
Honestly, I didn't have high hopes for this recipe at first. It was ground beef and mashed potatoes together, so? The addition of the onion soup mix really gives this that extra kick it needs, and the fact that I essentially doubled the amount of cheese in the mashed potatoes didn't hurt either. I think this one will stay around for next time Adam asks for comfort food.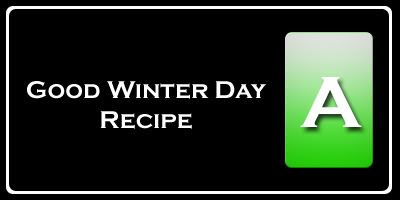 Nutrition Facts
Amount per serving
Calories 599
Calories from fat 243
% Daily Value
Total Fat 27.0g
42%
Saturated Fat 15.1g
76%
Cholesterol 162mg
54%
Sodium 926mg
39%
Total Carbs 40.5g
13%
Dietary Fiber 4.5g
18%
Sugars 4.7g
Protein 48.9g
Vitamin A 15%
Vitamin C 27%
Calcium 29%
Iron 33%