I know you are terribly mad at me for not posting this yesterday. I mean. Look at it. An Oreo chocolate crust filled with a whipped Nutella cream filling. Can you say yum? Or maybe fantastic? Either one will work.
But instead of waxing poetic about this pie, I was busy finishing up the last few details of my new blog design. (For all you email and feed subscribers, why don't you hop over and take a look?) Not only did I change the background and all that pretty stuff, I've added new pages (links at the top of the page) to help explain my rating system, those colorful little nutrition buttons, and last but not least a recipe index.
Let me tell you, putting together three years worth of recipes into an index isn't exactly the funnest thing in the world. Whew. I think my fingers were typing "< a href" in my sleep. But this pie makes everything better. And it comes from the Nutella Queen herself, Lindsey over at
Gingerbread Bagles
, so you know it has to be good.
9 ounces (or 1/2 a package) Oreo cookies (regular, not double stuf)
1 tablespoon sugar
1/4 cup butter, melted
4 ounces reduced-fat cream cheese, at room temperature
3/4 cup powdered sugar
1/2 cup Nutella
1/2 cup milk
1 cup whipped cream (or use Cool Whip)
Whipped Cream:
1 cup heavy whipping cream
3 Tablespoons sugar
1 teaspoon vanilla extract
Preheat oven to 350 degrees F.
Place the Oreo cookies in the bowl of a food processor with 1 tablespoon sugar. Pulse until a fine crumb forms. Transfer cookie crumb mixture to a medium bowl, and pour in the melted butter. Mix thoroughly until all of the crumbs are coated and start to stick together.
Pour the crumbs into a 9-inch pie plate. Press the crumbs into the side of the pie plate and then into the bottom. Bake the crust at 350 degrees for 15 minutes. Remove crust from oven, and cool on a cooling rack until
completely
cool.
While the crust is cooling, place a medium glass or metal (
not plastic
) bowl and the whisk attachment (if using a stand mixer) or the metal beaters for a hand mixer (if you have two sets) in the fridge.
In a different large bowl, mix together the softened cream cheese and powdered sugar until smooth. Add in the Nutella and milk, and continue mixing until all the ingredients are fully incorporated and the mixture is smooth. Place bowl with the Nutella mixture into the fridge and remove the empty bowl.
Pour the whipping cream into the chilled bowl. Mix on high speed with the chilled beaters or whisk attachment. Slowly add in 3 tablespoons sugar and vanilla extract. Whip until stiff peaks form.
Remove the bowl with the Nutella mixture from the fridge. Lightly fold in 1 cup whipped cream to the Nutella mixture. Pour the Nutella filling into the cooled pie crust. (If pie crust is not completely cooled at this point, simply store the cream filling in the fridge until it is.)
Place in the freezer for several hours until the filling is firm. Top with chocolate shavings, mini chocolate chips, or extra whipped cream (or all of the above!).
Serves: 10
Typically I cut my pies and anything else that's a round shape in a pan into 8 pieces, but don't be fooled -- this pie is very rich. Decadent even. I followed Lindsey's directions when making this and ended up with a really thick crust. Good, but kind of hard to cut and get a fork through. Thus, I've slightly changed the recipe above to cut the crust amount into half.
When serving, make sure you slice and eat promptly, or you can end up with Nutella soup. Not that I would have done that or anything... This may also have something to do with using actual whipped cream vs. Cool Whip, but I will never know as homemade is just so.much.better. (and seriously, it only took me 5 minutes to make with a hand mixer).
Enjoy with a large glass of milk (or water) and your favorite pair of sweatpants. Trust me, you're going to need them. And if you love Nutella, I strongly suggest you head over to
Lindsey's site
as she has a ton of amazing recipes that use it!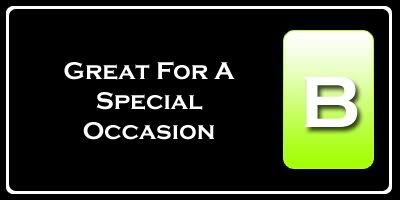 Nutrition Facts
Amount per serving
Calories 463
Calories from fat 242
% Daily Value
Total Fat 26.9g
41%
Saturated Fat 17.7g
88%
Trans Fat 1.4g
Cholesterol 42mg
14%
Sodium 211mg
9%
Total Carbs 51.9g
17%
Dietary Fiber 2.3g
9%
Sugars 40.9g
Protein 4.5g
Vitamin A 10%
Vitamin C 0%
Calcium 7%
Iron 14%