A couple months ago when all the family was together, my mom decided to use us a guinea pigs to try out some
Strawberry Shortcake Scones
she had seen during Project Food Blog. All of my previous encounters with scones involved picking one out behind a glass counter where it had been sitting for who knows how long. They had all been rather dense and dry -- not too far removed from cardboard. So when she announced she was making these, I figured we could grin and bear it, I'm sure they wouldn't be all that bad.
I was completely wrong. They weren't "not that bad"... they were amazing. Instead of the typical denseness and lack of flavor I had come to expect, these were soft, with an almost cake-like pillow-y texture in the middle, surrounded by a nice thin crust. This was good. This made you want to go back and keep eating more, even though you were stuffed to the gills.
My
first attempt at scones
were delicious, but they were still fairly heavy and dense (although I think that might be better for a savory scone). However, I loved the convenience of freezing them individually and pulling them out for breakfast whenever we wanted. Since we had been out of my first scones for a while, I decided it was time to replenish our stock.
This time around, I opted for a sweeter combination. I really enjoyed the ones my mom had made for us (twice now, she loves them so much), but I wanted to try something a little different. Thus, I kept the same base, and swapped out the strawberries and chocolate for more lemon and blueberries. (Blueberries are, after all, one of Adam's favorite fruits, it was an easy decision.)
4 cups all-purpose flour
1/2 cup granulated sugar
2 tablespoons baking powder
1 teaspoon salt
1 1/2 cups (3 sticks) butter, chilled and diced
1 cup heavy cream
4 eggs, lightly beaten
2 teaspoons vanilla extract
zest from 1 lemon
1 cup fresh blueberries
3 cups powdered sugar
6 tablespoons milk
1 teaspoon vanilla extract
juice from 1/2 a lemon (about 2 tablespoons)
In a large mixing bowl, stir together the first 5 ingredients (through butter). In a small bowl, or 2-cup liquid measuring cup, whisk together the cream, eggs, 2 teaspoons vanilla, and lemon zest. Cover both dishes with plastic wrap and transfer to the refrigerator for 30 minutes.
Remove both bowls from the refrigerator. Cut the butter into the dry ingredients until the size of large peas. Stir in the wet ingredients, and mix until just combined. Gently fold in the blueberries.
Transfer the dough to a lightly floured surface. Gently roll out the dough into a rectangle, taking care not to burst the blueberries. Fold the dough over itself and repeat 4-5 times. Depending on the shape you want your scones, roll out your dough into an 1-inch thick disk or rectangle. Cut the dough into wedges (if shaped into a disk), or squares (if shaped into a rectangle), or cut out with a biscuit cutter. Transfer scones to a baking sheet and chill in the refrigerator for at least 1 hour.
Preheat oven to 400 degrees F.
Remove scones from refrigerator when ready to bake and directly place them in the oven. Bake for 15-18 minutes, or until the scones are golden brown and do not fall apart when nudged. Immediately transfer from pan to cooling racks.
Meanwhile, in a medium bowl, mix together the powdered sugar, milk, 1 teaspoon vanilla, and lemon juice. Stir until the mixture is smooth and runny. If too thick add more milk; if too thin add more powdered sugar.
While scones are still warm, drizzle a tablespoon of glaze over each. Allow scones to stand for a few minutes until the glaze forms a crust, then enjoy.
Makes: 16 scones
The result? The scones were just as I had remembered - light and fluffy, but this time with that lovely blueberry flavor. The lemon, however, didn't come through quite as much as I had hoped, I think on the next go-round I would add some lemon zest to the glaze as well. I definitely will be keeping this base, though, and play around with lots more flavor combinations.
These are definitely not something you can just whip up in the morning before work, but it works beautifully to make them when you have time, then freeze them. After that, it really is just as fast to transfer them to the fridge overnight, then send them into the microwave for a quick zap in the morning. You just can't beat something warm and filling for breakfast on a cold day over a bowl of cereal or a granola bar.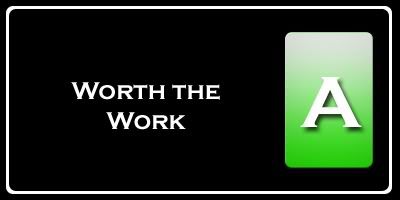 Nutrition Facts
Amount per serving
Calories 433
Calories from fat 194
% Daily Value
Total Fat 21.6g
33%
Saturated Fat 13.1g
66%
Cholesterol 103mg
34%
Sodium 293mg
12%
Total Carbs 55.6g
19%
Dietary Fiber 1.1g
5%
Sugars 29.8g
Protein 5.2g
Vitamin A 14%
Vitamin C 4%
Calcium 11%
Iron 10%