This past Saturday, neither Adam or I felt in the mood to cook (yes, it really does happen -- quite frequently, in fact), so we decided to brave the crowds and find a non-fast-food place to eat. As both of us had just finished our long runs earlier, we were both starving. Having a long wait was not an option. Since we didn't really want to drive very far for dinner, our first choice ended up being Olive Garden for some pasta. After finding out the wait time was over an hour, we decided to hop across the street instead to a local Mexican place. Good choice, as I already had this Olive Garden spin-off Chicken Gnocchi soup lined up for Monday night's dinner.
When I was younger, we would always have soccer tournaments and games a considerable distance away from where I lived. It was always a special treat to go to Olive Garden after (or sometimes before) the game as the town where I lived didn't have one. I swore up and down I could live on their breadsticks. Fast forward several years, and I have fallen out of love with the place. To me, it falls into the "boring chain restaurant" category with Friday's, Chili's, and Applebee's. It rarely has any dishes that truly stand out, or go outside the box with bold flavors. Even their breadsticks seem overly garlicky and salty now, especially on the bottom.
While most of their pasta dishes come across very flat and bland, their chicken gnocchi soup is one thing I do enjoy. It's rich and hearty with little pillows of gnocchi and chicken floating around. And gnocchi makes me happy.
16 ounces gnocchi
4 tablespoons butter
1 cup onion, diced
1/2 cup celery (about 2 stalks), diced
2 garlic cloves, minced
1/4 cup flour
1 quart half and half*
1 (14 ounce) can chicken broth
1 cup carrots, shredded
2 (4 ounce) boneless, skinless chicken breasts, diced and cooked
1 cup fresh spinach, coarsely chopped
1/2 teaspoon dried thyme
1/2 teaspoon dried parsley
1 teaspoon salt
1/2 teaspoon ground black pepper
1/4 teaspoon ground nutmeg
Bring a medium saucepan filled with water to a boil. Cook the gnocchi according to package directions. Drain and set aside.
Meanwhile, in a large dutch oven over medium heat, melt the butter. Add the onion, celery and garlic and sauté until the onion becomes translucent, about 7 minutes. Whisk in the flour, forming a roux. Cook for 1 minute. Pour in the half and half, and add the carrots and chicken to the dutch oven. Simmer until the mixture begins to thicken, stirring often, about 5 minutes. Add the chicken broth, and allow the mixture to thicken again, stirring often, about 5 minutes or until the consistency desired is achieved. Stir in the gnocchi, spinach, and seasonings and simmer until soup is heated through.
Serves: 8 (4 as an entrée)
*I don't recommend using a low-fat or fat-free version of half and half, but if you choose to do so, make sure you do not let the soup come to a boil as this will cause the cream to break (making it grainy).
While this rendition of Chicken Gnocchi soup isn't
exactly
the same as Olive Garden's, it's very close and still very good. Definitely do not leave out the salt, pepper, or nutmeg, as they help finish off the savory side of the soup. Trust me on that one... I might have done that and had to add it in after the fact. Adam and I both really enjoyed this, and it's perfect for one of those nasty chilly days.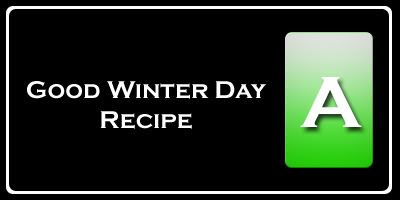 Nutrition Facts
Amount per serving - 8 servings
Calories 374
Calories from fat 231
% Daily Value
Total Fat 25.6g
39%
Saturated Fat 15.1g
75%
Trans Fat 0.0g
Cholesterol 95mg
32%
Sodium 744mg
31%
Total Carbs 21.5g
7%
Dietary Fiber 1.6g
6%
Sugars 2.3g
Protein 14.4g
Vitamin A 66%
Vitamin C 10%
Calcium 17%
Iron 8%