We might have had some blue box blues last night.
No joke.
It's a good thing I have saved up some tasty recipes for you. Or you might be having some blue box blues with me. Which, by all means, you're more than welcome to do.
Or if you have a little bit of time on your hands, you can make this Honey-Roasted Onion Tart instead. Let me tell you,
way
better than some store-bought mac 'n' chee. Creamy, bacon-y, with nice sweet overtones coming in from the onions and honey. Yum. I would totally pick this any night over powdered-flavored pasta. Too bad my fridge is still empty.
Honey-Roasted Onion Tart
Adapted from: , February 2011
1 sheet (1/2 17.3-ounce package)

frozen pastry puff

, thawed
3 slices

bacon

, cut into 1/2-inch pieces
1/4 cup
honey
1/4 cup
dry white wine
2 large

sweet yellow onions

, sliced into 1/4-inch rounds
Cooking spray
3/4 cup
full fat sour cream
1/2 teaspoon
kosher salt
1/4 teaspoon
ground black pepper
1/8 teaspoon
ground nutmeg
1 teaspoons
fresh thyme leaves
Preheat oven to 375 degrees F. Line a baking sheet with parchment paper. On a lightly floured work surface, roll out the pastry puff to a 14x10-inch rectangle. Fold 1/2-inch of edges in towards the center to form a rim. Transfer pastry puff to prepared baking sheet. Press down on edges with the tines of a fork to seal the rim. Chill.

While pastry puff is chilling, warm a small skillet over medium heat. Cook bacon until browned and almost crispy. Transfer bacon to a paper towel-lined plate. Reserve 1 tablespoon bacon drippings; discard rest.

In a large bowl, combine honey, wine, and bacon drippings. Add onions, tossing to coat. Line another large baking sheet with aluminum foil. Coat liberally with cooking spray. Spread onion mixture in an even layer across the bottom of the pan. Cook in oven for 30 minutes. Flip onions, separating rings, then bake for another 30-45 minutes, or until onions are caramelized. Remove from onion, and cool onions slightly.

Increase oven temperature to 400 degrees F. In a small bowl, stir together sour cream, salt, black pepper, and nutmeg. Spread sour cream mixture evenly inside the rim of the pastry puff. Place onions on top of sour cream, then sprinkle with bacon. Bake tart until crust is light golden brown, 20-25 minutes. Sprinkle with thyme and serve.

Serves:
3
Despite the length of the recipe, this recipe is more about step-by-step measures rather than anything complicated. Just remember to line that baking sheet with foil before roasting those onions. I, of course, did not. And my pans, well, they barely survived the carbonized honey mixture that refuse to leave. (Let's just say that may not be my favorite way to caramelize onions...) But still. This tart is definitely worth it.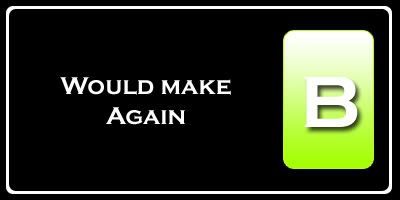 Nutrition Facts
Amount per serving
Calories

656

Calories from fat 352
% Daily Value
Total Fat

39.1g

60%
Saturated Fat

10.5g

53%
Cholesterol

21mg

7%
Sodium 1031mg
43%
Total Carbs

61.1g

20%
Fiber

1.5g

6%
Sugars 24.0g
Protein

13.1g

Vitamin A 0%
Vitamin C 1%
Calcium 2%
Iron 17%