Adam has been teasing me for the last few days that I quite possibly might be the most anti-Valentine's Day girl he knows. I just don't see the point in spending money on flowers that cost over three times their normal price or buying some thoughtless heart-shaped diamond pendant that thousands of other guys are buying just because it's that store's "special line" they are pushing for the holiday. As for chocolates? Well, it's not like I would refuse them. Let's not be silly now.
Yet every time he teases me, I simply remind him how lucky he is that I don't expect (or want) all the bells and whistles today. I always feel bad for the guys with girls who do -- it never fails at some point they are going to miss something (whether it's the flowers or the dinner reservations), then end up in the dog-house for it. It's just seems strange to me that so much emphasis is placed on material things to show how much someone means to you. I see how much my husband loves me everyday, I don't need flowers or some necklace on one day to tell me that.
Despite the fact that Valentine's Day isn't my favorite holiday, it still works well as an excuse to make goodies. And I do like my excuses to bake. I decided to stick with the Valentine's Day theme, and go simple with some cupcakes. What? Cupcakes are
sooo
2010, I know. But here's the long and short of it: I don't care. First off, I enjoy eating cupcakes -- as long as the frosting isn't so ridiculously sweet it makes my teeth feel like they are going to rot out right then and there. Secondly, they are far easier and quicker to decorate than a regular cake. And thirdly (is that even a word?), they travel much easier and are far more convenient for people to just pick up and eat. No forks or plates necessary. We won't even go into all the crazy fun flavor combinations you can have with them, or how you can either dress them up or dress them down, depending on the occasion. These cupcakes may appear to be dressed down a bit, but the champagne inside makes them perfect for Valentine's Day, don't you think?
3 cups cake flour
1 tablespoon baking powder
1 teaspoon salt
2/3 cup butter, at room temperature
1 1/2 cups granulated sugar
1 1/4 cups pink champagne, divided
6 egg whites
4-5 drops red food coloring
1 pound powdered sugar
1 cup butter, at room temperature
4 tablespoons pink champagne
4-5 drops red food coloring
Preheat oven to 350 degrees F. Line two muffin tins with cupcake liners. Set aside.
In the large bowl of a mixer, beat eggs whites with the whisk attachment until stiff peaks form.
Meanwhile, in a medium bowl, mix together flour, baking powder, and salt.
Divide the champagne into 3/4 cup and 1/2 cup.
In another large bowl, cream the 2/3 cup butter and granulated sugar. Slowly mix in 1/3 of the flour mixture, followed by 1/2 of the 3/4 cup of champagne. Add the next 1/2 of the remaining flour mixture, mixing until almost fully incorporated, followed by the remaining 1/2 of the 3/4 cup champagne. Add the remaining flour mixture and food coloring. Gently fold in 1/3 of the whipped egg whites and mix until fully incorporated. Fold in remaining egg white mixture until combined.
Divide the batter between the muffin tins, filling each cupcake liner 1/2-2/3 full of batter. Bake for 18-20 minutes or until toothpick inserted in center comes out clean. Let cupcakes cool in pan for 5 minutes, then remove and let cool completely on wire rack. Once cupcakes have cooled, poke 8-10 holes in each cupcake using a toothpick. Using a pastry brush, coat each cupcake with remaining 1/2 cup champagne.
In a large bowl, cream together the remaining 1 cup butter and champagne. Slowly add the powdered sugar and food coloring, mixing well until the frosting is smooth. (If too stiff add more champagne, if too runny add more powdered sugar.) Transfer to a pastry bag fitted with a decorating tip (or a Ziploc bag with the corner cut off), and decorate cupcakes.
Makes: 24 cupcakes
I'm not quite sure what I was expecting out of these, but the champagne flavor was
very
muted. As in, I'm pretty sure you would miss it if you didn't know that's what you were eating. They still tasted pretty good though, I mean, they are cupcakes after all. I'm not positive that whipping the egg whites, then folding them in was completely worth the work, however. These fell right in the middle of the cupcake density scale -- not overly heavy, but not super light and fluffy either. This flavor combo might actually work a little better with my
Strawberry Basil Lemonade Cupcake
base -- subbing out the strawberries (and basil) for the champagne.
And yes, I totally used "sparkling wine" for these, not actual champagne. You say tomato, I say tomahto.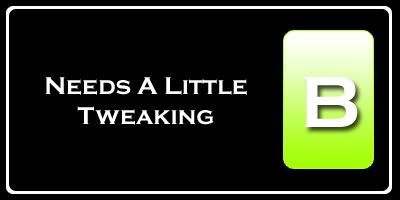 Nutrition Facts
Amount per serving
Calories 307
Calories from fat 117
% Daily Value
Total Fat 13.0g
20%
Saturated Fat 8.1g
41%
Cholesterol 34mg
11%
Sodium 203mg
8%
Total Carbs 43.8g
15%
Sugars 31.1g
Protein 2.6g
Vitamin A 8%
Vitamin C 0%
Calcium 3%
Iron 4%