Another
spicy rice and chicken dish? Didn't I just post a
Kung Pao recipe
? I did. BUT I made it with some nasty rancid peanuts, so it didn't exactly satisfy my "spicy chicken and rice" craving. And me being me, I couldn't just be happy with re-making the dish with good peanuts, no I had to go off and find a different recipe. Good thing I had already earmarked this one in a recent Cooking Light magazine.
Spicy Chicken Fried Rice with Peanuts
Adapted from: Cooking Light
1/4 cup soy sauce
1 tablespoon brown sugar
1 teaspoon sesame oil
3/4 teaspoon crushed red pepper
2 tablespoons canola or vegetable oil
1 (15 ounce) can cut baby corn
1 cup onion, diced
1/4 cup green onions, thinly sliced, divided
2 teaspoons ground ginger
2 garlic cloves, minced
4 cups cooked brown rice, chilled
2 (4 ounce) boneless, skinless chicken breasts, cooked and cut into bite-sized pieces
1 (8 ounce) can sliced water chestnuts, drained
1/3 cup unsalted, dry-roasted peanuts, chopped
In a small bowl, whisk together the soy sauce, sugar, sesame oil, and red pepper. Set aside.
In a wok (or a large non-stick skillet), heat the canola oil over medium-high heat. Add baby corn, onions, and 1/2 of the green onions. Cook for 3 minutes or until tender, stirring frequently. Add ginger and garlic, cook for 1 minute, or until fragrant. Add in rice, chicken, and water chestnuts, cooking for 5 minutes or until heated thoroughly, gently stirring. Stir in soy sauce mixture. Cook for 2 minutes; tossing gently. Remove from heat and sprinkle with remaining green onions and peanuts.
Serves: 4
Surprisingly though, there was a pretty big difference between the
Kung Pao Chicken
and this dish. The Kung Pao had more of a sauce, but the spice was definitely more upfront and present in this dish. Either way you go, I don't think either will disappoint.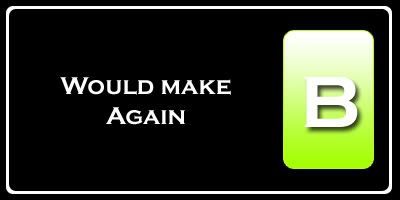 Nutrition Facts
Amount per serving
Calories 614
Calories from fat 190
% Daily Value
Total Fat 21.0g
32%
Saturated Fat 2.9g
15%
Trans Fat 0.0g
Cholesterol 50mg
17%
Sodium 977mg
41%
Total Carbs 82.9g
28%
Dietary Fiber 6.9g
29%
Sugars 7.8g
Protein 29.9g
Vitamin A 9%
Vitamin C 44%
Calcium 6%
Iron 20%