I must admit, I love me some pistachios. Left to my own devices, I will sit and eat an entire bag/bowl/container of those little nuts. I don't even mind de-shelling them. I figure it helps burn some of the calories I'm eating. ;)
When I saw this recipe, I knew I had to try it out -- I mean, it's pesto (yummy) made with pistachios instead of pine nuts.
8 ounces uncooked fusilli pasta (
I used farafelle
)
2 cups fresh basil leaves
1/4 cup shelled, roasted pistachios, divided
1 1/2 tablespoons extravirgin olive oil
1/2 teaspoon salt
2 garlic cloves, coarsely chopped
1/4 cup (1 ounce) grated fresh Parmesan cheese
1 cup grape tomatoes, halved
Lemon wedges (optional)
Cook pasta according to the package directions, omitting salt and fat. Drain pasta through a sieve over a bowl, reserving 1/4 cup pasta water. Rinse pasta with cold water; drain.
Combine basil, 3 tablespoons pistachios, oil, salt, and garlic in a food processor. Process until smooth, scraping sides. Transfer basil mixture to a large bowl; stir cheese and reserved 1/4 cup pasta water into basil mixture. Add pasta and tomatoes to basil mixture; toss gently to coat. Sprinkle with remaining 1 tablespoon pistachios. Serve with lemon wedges, if desired.

Serves: 4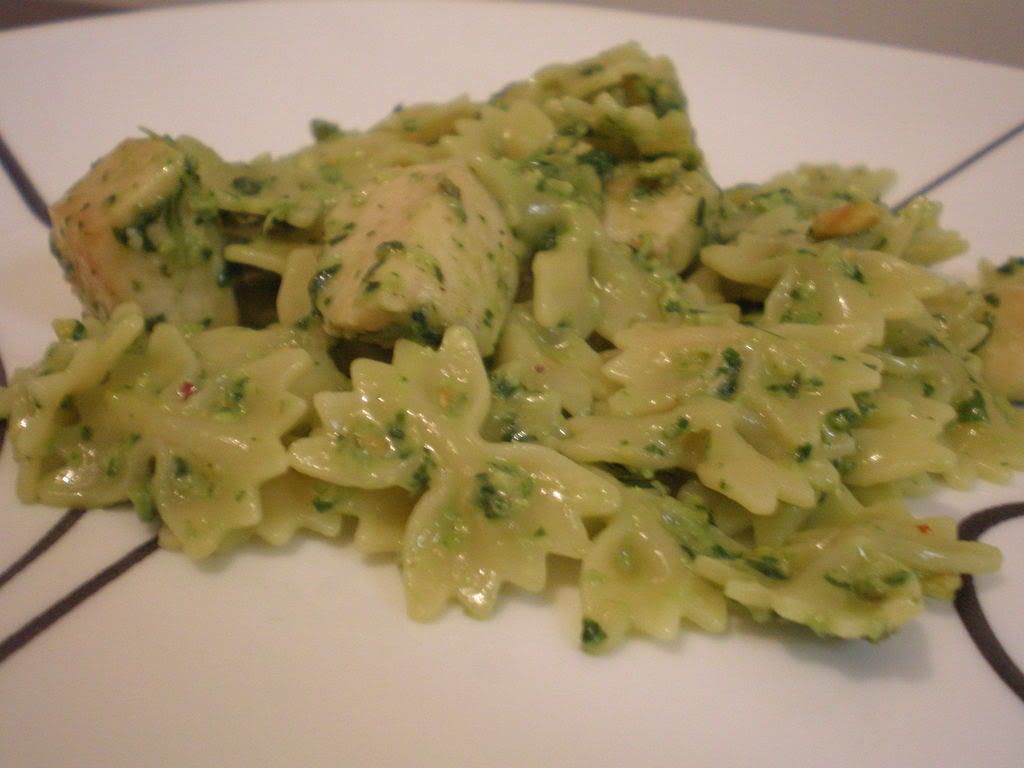 The big problem with being so far behind with my blogging, is that occasionally I tend to forget what a meal tastes like. Unfortunately, this happens to be one of those meals. I remember that it was good... but there wasn't really anything that really stuck out about about it. Which makes me kind of sad, as I had such high hopes for my favorite nut. That said, I would still make this dish again, as it is pretty easy to throw together.

We rated it: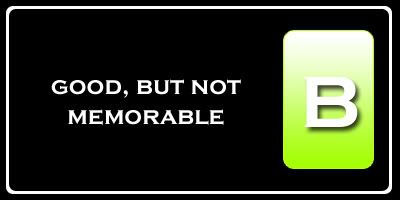 Nutrition Facts
Amount per serving
Calories 332
Calories from fat 104
% Daily Value


Total Fat 11.5g
18%


Saturated Fat 2.4g
12%


Cholesterol 6mg
2%


Sodium 421mg
18%


Total Carbs 46.9g
16%


Dietary Fiber 3.5g
14%


Sugars 3.1g


Protein 12.3g


Vitamin A 20%
Vitamin C 14%


Calcium 12%
Iron 18%