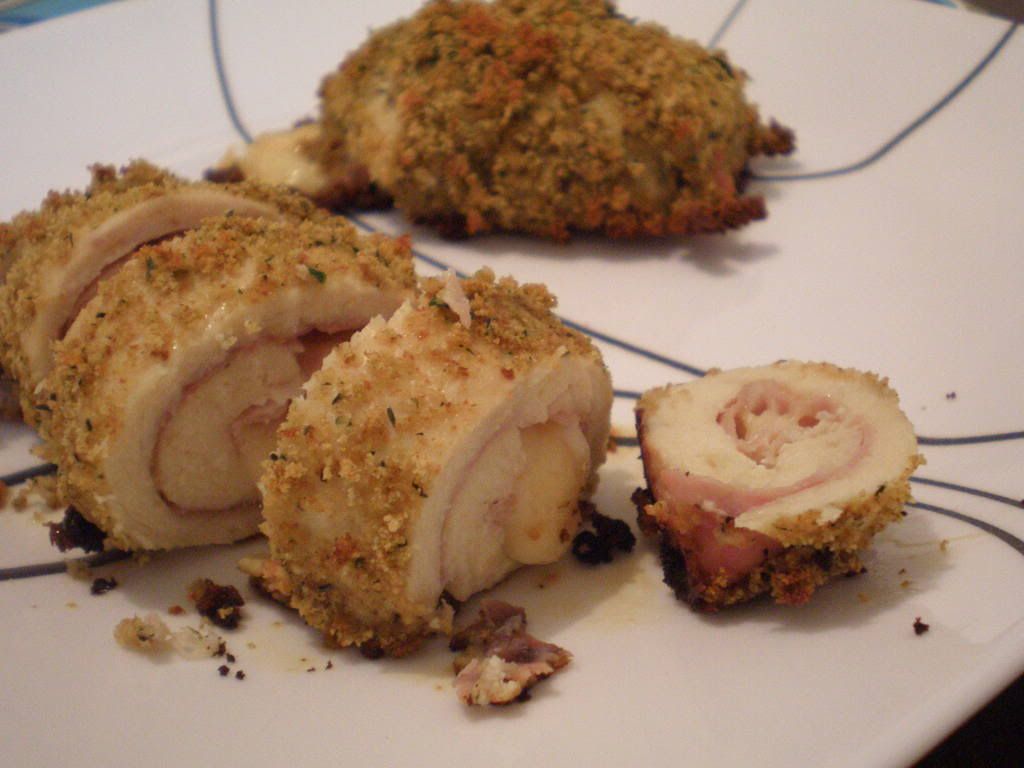 Much like I never really knew what chickpeas were, I was pretty much in the dark as to what Chicken Cordon Bleu was, too. It always sounds like something very difficult and very French, so I never really gave it much thought.
It took me discovering this recipe to realize what it actually is. According to
Wiktionary.com
(don't ask me where these weird dictionary/encyclopedias pop up from) Chicken Cordon Bleu is "thin slices of chicken pressed together and breaded, with a filling of cheese and a ham slice inside, and baked or sauteed."
Well, lo and behold, while trying to use up some prosciutto, I discovered
Herbed Chicken Rolls
from
Cooking Light
. And of course, I had no idea it was pretty much just Chicken Cordon Bleu. Either way, I found a new recipe that was fairly easy to make and turned out pretty good.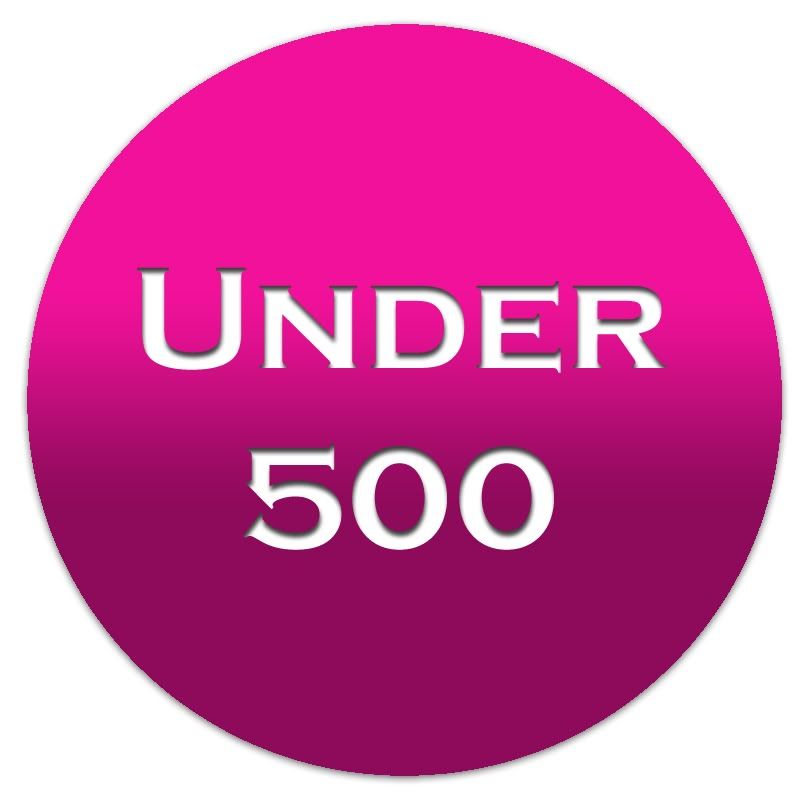 Herbed Chicken Rolls

1/4 cup loosely packed fresh parsley
1/4 cup loosely packed fresh basil leaves
1 tablespoon fresh thyme leaves
3/4 teaspoon coarsely ground pepper
5 (1-ounce) slices whole-wheat bread
2 egg whites, lightly beaten
2 tablespoons water
12 (4-ounce) skinned, boned chicken breast halves
12 very thin slices prosciutto (about 3 ounces)
6 (3/4-ounce) slices Swiss cheese, halved
Vegetable cooking spray
Basil sprigs (optional)


Combine first 5 ingredients in food processor, and process until crumbs are fine; place crumbs in a shallow dish, and set aside. Combine egg whites and water in a shallow bowl; stir well, and set aside.

Place each chicken breast half between 2 sheets of heavy-duty plastic wrap, and flatten to 1/4-inch thickness using a meat mallet or rolling pin. Top each with a slice of prosciutto and a half piece of cheese. Roll up jelly-roll fashion. Tuck in sides; secure each roll with wooden picks. Dip each roll in egg white mixture; dredge in breadcrumb mixture. Place rolls, seam sides down, in a 15 x 10-inch jelly-roll pan coated with cooking spray.

Bake at 350° for 30 minutes or until done. Discard wooden picks. Cut each roll into thin slices. Garnish with basil sprigs, if desired.

Note: You can substitute 6 (3/4-ounce) slices of 97% fat-free ham, halved, for the prosciutto.

Serves: 12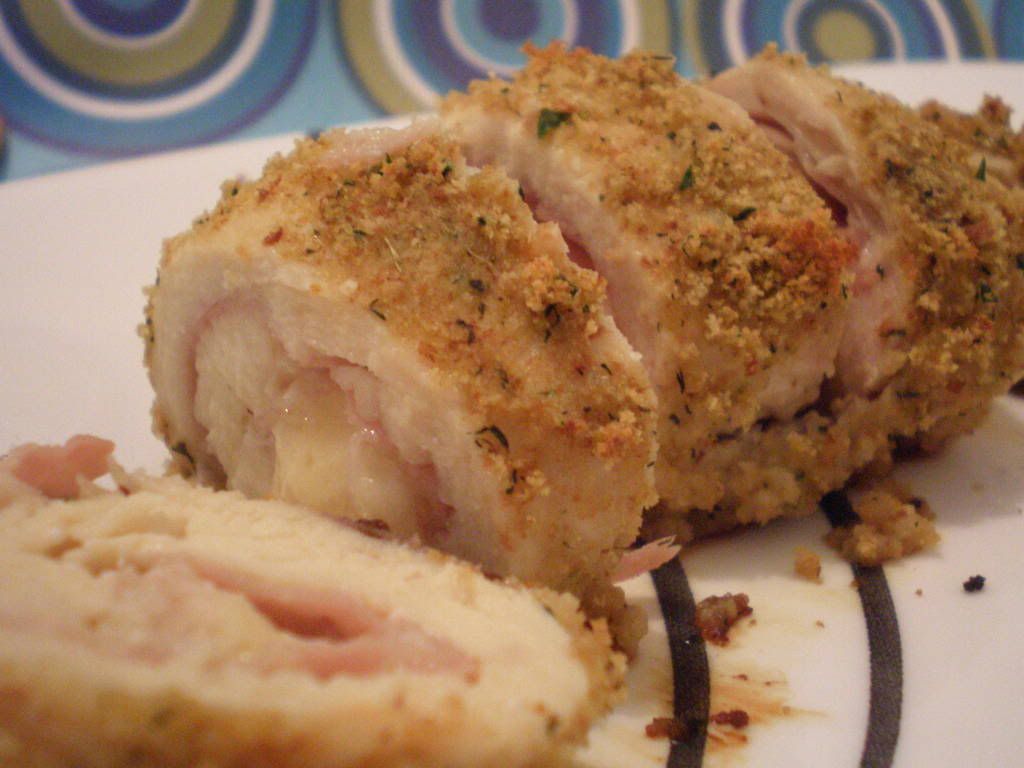 Unfortunately, I did not have the required toothpicks, so a bit of my cheese leaked out during the cooking process and they ended up a little bit on the dry side. Overall though, the rolls ended up pretty decent.
We didn't feel that these were "oh wow, amazing", but they were still pretty good. Therefore, we rated them:
Nutrition Facts
Amount per serving
Calories 300
Calories from fat 110
% Daily Value


Total Fat 12.2g
19%


Saturated Fat 4.4g
22%


Trans Fat 0.1g


Cholesterol 114mg
38%


Sodium 269mg
11%


Total Carbs 5.9g
2%


Dietary Fiber 1.0g
4%


Sugars 0.9g


Protein 39.4g


Vitamin A 6%
Vitamin C 3%


Calcium 12%
Iron 12%