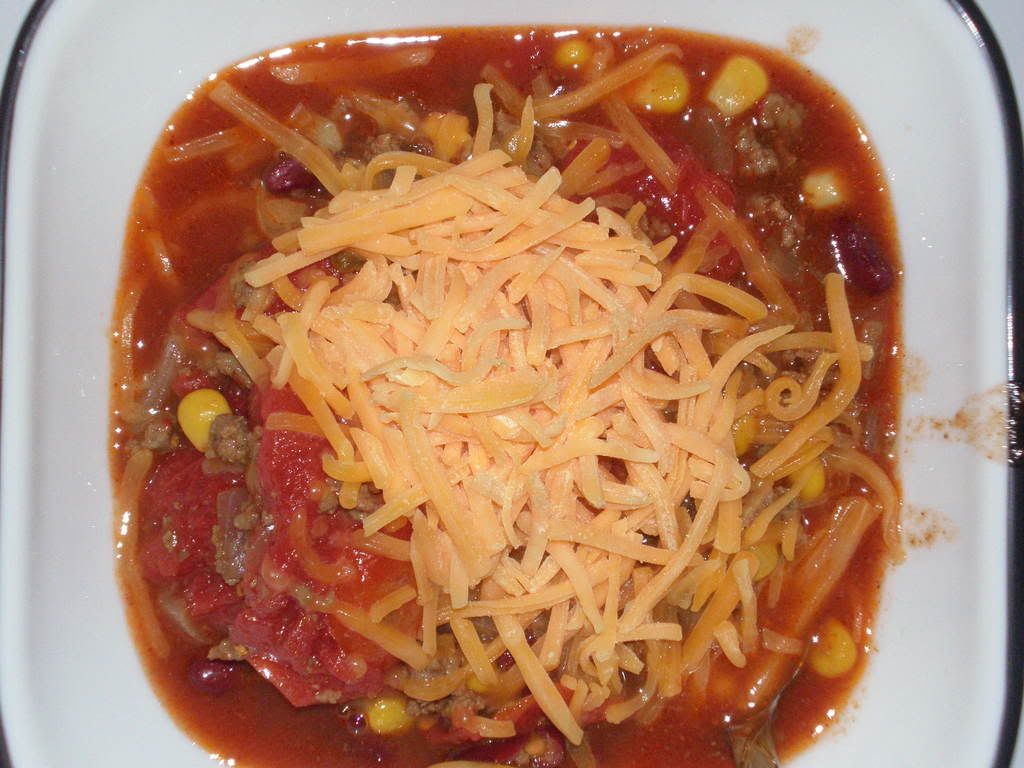 Pretty much ever since I began dating Adam, I heard about this notorious "Ranch Stew" that was his favorite meal from his mom. The first time I watched him discover it in her fridge on a trip home was like watching a three-year old at Christmas -- his eyes lit up and he got all giddy about the brown substance hidden away in tupperware.
Of course, once we were married, I was "blessed" with this recipe, much to the delight of Adam. And I tucked that baby away for a while -- I really was not looking forward to making this dish, and getting the "it's just not the same as my mom's." I didn't want to serve him his favorite thing and ruin it.
Well, as I was making the weekly menu up a few weeks ago, I decided to peruse the recipes I had been given at my wedding showers, as I had -- shhh, don't tell -- not really looked at them up to that point. I ran across the recipe for Ranch Stew, and figured, what the heck, I'll give it a go.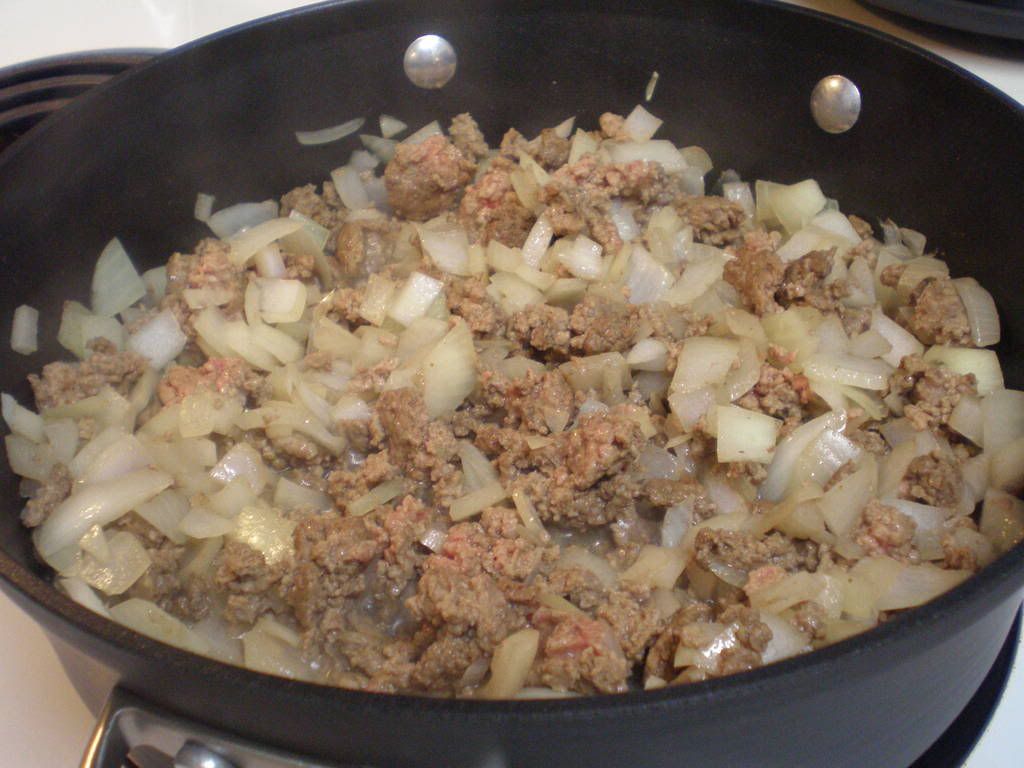 Ranch Stew
From: Adam's Mom
1 lb. ground beef
1 can stewed tomatoes (1-lb.)
1 can red or dark red kidney beans
1 can corn
1 8-oz. can tomato sauce
1 onion, chopped
1 tsp. salt
1 tsp. Chili Powder (or to taste)
Grated Cheddar Cheese
Brown ground beef and onions. Add juice drained from vegetable cans, and tomato sauce. Simmer until reduced to half the liquid. Add vegetables and spices. Simmer 5 minutes or until warmed through.
Serve with grated cheese sprinkled on top.
*Doubles and freezes well.
*Bread and salad go well as sides.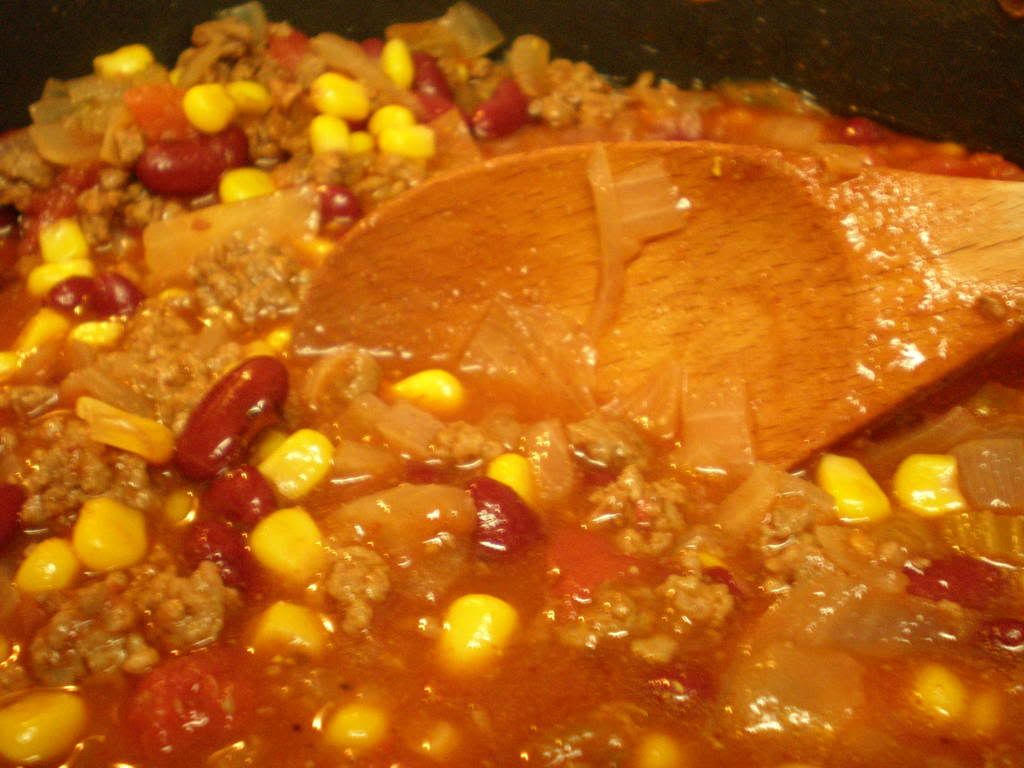 As luck would have it, right when I was planning on serving this, Adam decided to not feel so hot.
Perfect,
as this is could be put in the same category as tomato soup. Especially for him. A little taste of home to make him feel better. And it worked -- he loved it.
I actually put in waaaay more than the 1 tsp. of Chili Powder, and it still wasn't very spicy. I even added more salt and pepper as well. (And was then informed that it wasn't supposed to be very spicy.) I still feel like it was missing a little something-something, but apparently it's the way it's supposed to be.
I rated it:

Nutrition Facts
Amount per serving
Calories 375
Calories from fat 65
% Daily Value


Total Fat 7.2g
11%


Saturated Fat 3.1g
15%


Cholesterol 58mg
19%


Sodium 541mg
23%


Total Carbs 46.6g
16%


Dietary Fiber 10.7g
43%


Sugars 6.1g


Protein 33.3g


Vitamin A 17%
Vitamin C 27%


Calcium 11%
Iron 34%