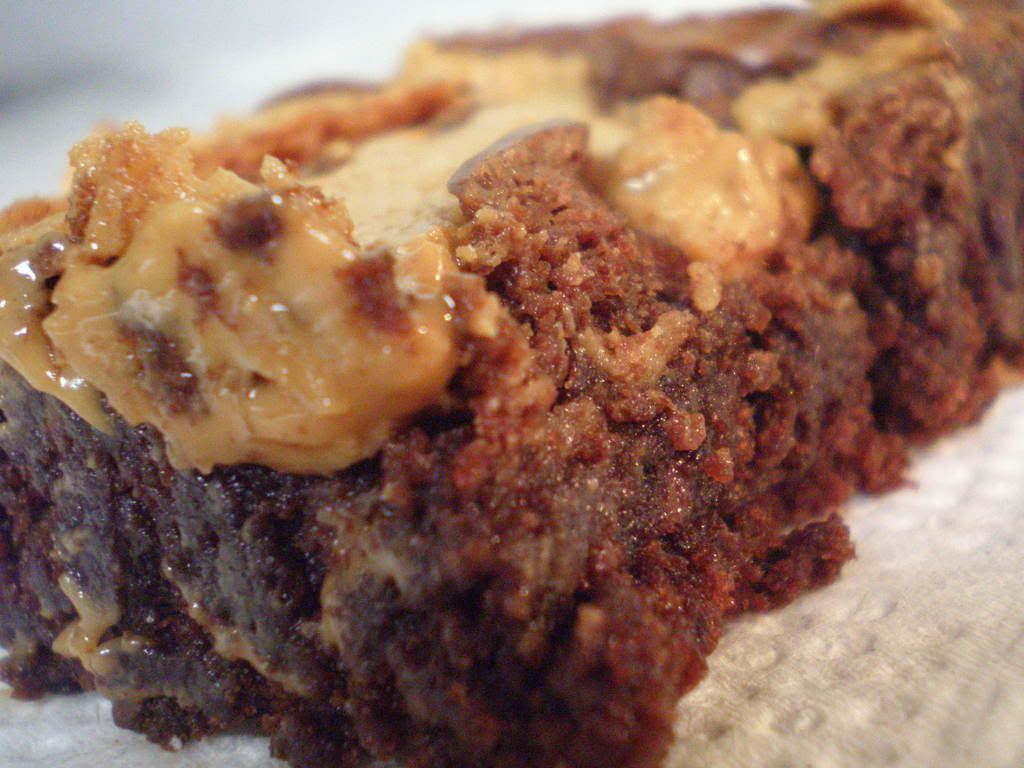 I crave chocolate -- quite often in fact. And every once in a while, ooey-gooey brownies just have to be made. It's really not a choice.
It was definitely one of those days when I was grocery shopping a couple weeks ago. So I picked up a box of brownie mix, but knowing that I was heading down to my sister's the following day I held out on my craving until we got down there.
As soon as I got down there though, we busted that box out and starting making those brownies. I had seen a super easy addition to these brownies in my Google Reader beforehand that I wanted to try out -- I mean come on, chocolate is good, but pair it with peanut butter and you've got a winner.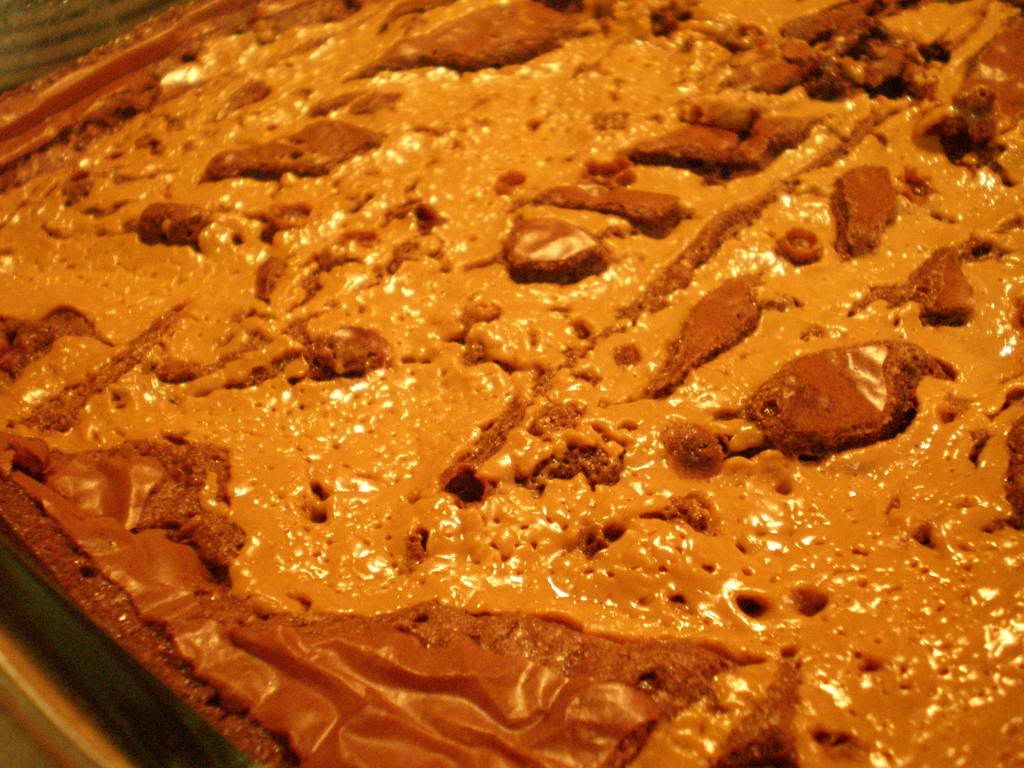 Peanut Butter Brownies
1 box brownie mix (and all the things that go with it -- eggs, water, etc)
2/3 cup peanut butter
Prepare brownie batter according to directions and pour into a 9 x 13 pan (or 8 x 8 if you like them really thick). Meanwhile, melt the peanut butter over medium-low heat.
Once peanut butter is melted, pour it on top of the brownie batter and use a knife or rubber scraper to swirl the peanut butter around the top and give it a nice marbled look.
Like I said, super easy and super delicious! We all loved them!
Nutrition Facts
Amount per serving
Calories 243
Calories from fat 135
% Daily Value


Total Fat 15.0g
23%


Saturated Fat 2.9g
15%


Trans Fat 0.0g


Cholesterol 19mg
6%


Sodium 142mg
6%


Total Carbs 26.1g
9%


Dietary Fiber 0.5g
2%


Sugars 0.8g


Protein 4.0g


Vitamin A 0%
Vitamin C 0%


Calcium 1%
Iron 5%