I have always claimed that I'm not an apple pie person. Or really any fruit pie for that matter. It's a issue regarding mushy fruit. Kind of weirds me out.
But 6 pounds of apples staring at me from the counter occasionally calls for desperate measures.
I know I didn't want just any ol' apple pie going on. I wanted something laden with butter, and gooey, without oats or nuts and preferably with more flavor notes than just apple and cinnamon. Not that I'm picky or anything. At some point I came across the apple-cranberry combination and just couldn't get it out of my head. Yet trying to find that particular combination in a crumble meeting all my requirements = not so easy.
While looking for menu ideas in my overflowing Foodbuzz inbox, I came across some Winter Mini Apple-Cranberry Crumbles from
Cake Duchess
I archived longer ago than I care to admit. Not only did those little beauties have the delicious apple-cranberry combo, but she also ingeniously gave them a bottom "crust" made out of crumble as well. Seriously? More of the gooey goodness on the bottom? Done.
I will admit, I might just look past my dislike of mushy fruit for this crumble. I may or may not have been up in the kitchen at 10:00 Friday night, cutting butter into flour in order to make this crumble (for a second time within a week!) for my parents who were arriving later that night. It is just.that.good.
I also may or may not have been tempted to simply eat the entire pan by myself as soon as it came out of the oven. Too bad my parents arrived before I had the chance. Drats.
Apple-Cranberry Crumble
Adapted from:
6 small to medium

McIntosh apples

, peeled, cored, and thinly sliced
1 cup
fresh cranberries
1/2 teaspoon
kosher salt
1 tablespoon
lemon juice
1/4 cup
brown sugar
1 teaspoon
ground cinnamon
1 teaspoon
ground ginger
1 1/2 cups
all-purpose flour
3/4 cup (1 1/2 sticks)

cold butter

, cut into small pieces
3/4 cup
brown sugar
1/4 teaspoon
ground cinnamon
Preheat oven to 350 degrees F. Spray a 9-inch pyrex pie plate with cooking spray. Set aside.

In a medium bowl, toss together the apple slices, cranberries, 1/4 cup brown sugar, lemon juice, 1 teaspoon cinnamon, and ginger. Continue tossing until all the apples slices are well coated.

In a large bowl, stir together the flour, brown sugar, and 1/4 teaspoon cinnamon. Using a pastry blender, cut the butter into the dry mixture until a crumbly texture forms (butter should be in pea-sized pieces). Pour half of the flour mixture onto the bottom of the prepared pie plate. Press the mixture down evenly across the bottom so a crust forms. Pour the fruit mixture onto the bottom crust, spreading out evenly. Sprinkle the remaining half of the flour mixture on top of the fruit, which should almost completely cover it.

Bake for 35-40 minutes, or until the crumble is nice and golden and the fruit mixture is bubbling.
Serves:
8
I think one of my favorite parts of this dish is the nice tartness that comes from the cranberries. It definitely adds that extra bit of oomph that I was looking for. As for that bottom layer of crumble? Such a genius move. Even more of that gooey deliciousness to wrap around each bite of fruit.
It's really quite possible that I may have eaten this as breakfast and as lunch. Not on the same day, though I really had to restrain myself. My logic - it has fruit it in, therefore it totally counts as being okay for breakfast/brunch. Right?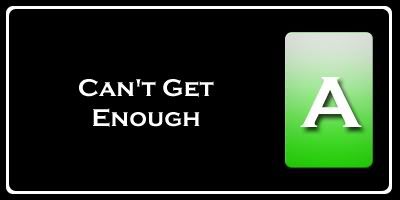 Nutrition Facts
Serving Size 192g
Amount per serving
Calories

370

Calories from fat 158
% Daily Value
Total Fat

17.5g

27%
Saturated Fat

11.0g

55%
Cholesterol

46mg

15%
Sodium 276mg
11%
Total Carbs

50.3g

17%
Fiber

2.5g

10%
Sugars 18.2g
Protein

2.7g

Vitamin A 11%
Vitamin C 4%
Calcium 3%
Iron 7%