Um, okay, since when in the world do I do gluten-free and sugar-free? I don't. When it's all about me anyways (which, let's not lie, it usually is).
BUT, Thanksgiving is just around the corner, and I'm going to have to concede, it's not about me. Dang it.
This year, we'll be celebrating this food-centric holiday with Adam's family. Which means smoked turkey, multiple kinds of stuffing, and... sugar-free pies. Of course a regular pumpkin pie will make an appearance, but those sugar-free pies honestly just make me sad. Because I know they just don't taste the same.
While Adam and I were simply asked to bring a bottle of wine as we're going to have to travel, I knew right away I wanted to make something as well. Something that everyone could enjoy, not just those who don't have to worry about their blood sugar.
BUT - my #1 rule: It has to taste as good as the original. I couldn't bring something that screamed gluten free and sugar free. I wanted something that you couldn't tell the difference. However, I wasn't going to try for one of the main hitters. No stepping on toes here. Instead, I opted to give some pumpkin whoopie pies a chance.
Seeing as I've never baked gluten free or sugar free, I did something unprecedented. I did a trial run. I searched the web high and low looking for the right combination of ingredients. Who knew there were so many different sweeteners? Or flours?
I finally settled on a mix of almond flour, xanthan gum, and whey protein for my flour replacement, and erythritol, stevia extract, and xylitol for my "sugars". This gluten free/sugar free business is some serious stuff. Trust me, my wallet believes me.
However, I think I've come very close to hitting the nail on the head with these. Adam would have never known if I hadn't told them they weren't the originals. The only little thing I have left to tweak is they're a bit on the overly moist side. Other than that, these babies are delicious, and everything I hoped they would be.
Gluten-Free Sugar-Free Pumpkin Whoopie Pies
Inspired by:
2 1/2 cups
almond flour
2 tablespoons
vanilla-flavored whey protein powder
1/4 teaspoon
xanthan gum
1/2 teaspoon
salt
1/2 teaspoon
baking powder
1/2 teaspoon
baking soda
1 tablespoon
cinnamon
1/2 teaspoon
ground ginger
1/2 teaspoon
ground nutmeg
1/4 cup
erythritol
1/2 cup
Ideal Brown (xylitol)
1/2 cup
canola oil
1 1/2 cup
pumpkin puree
1
egg
1/2 teaspoon
vanilla extract
15 drops
stevia extract
1/4 cup

unsalted butter

, at room temperature
4 ounces

reduced-fat cream cheese

, at room temperature
1 1/2 cups
powdered erythritol
1/2 tablespoon
ground cinnamon
1/2 teaspoon
vanilla extract
Preheat oven to 350 degrees F. Line baking sheets with parchment paper.

In a medium bowl, stir together the almond flour (or meal), protein powder, xanthan gum, salt, baking powder, baking soda, 1 tablespoon cinnamon, ginger, and nutmeg. Set aside.

In a large bowl, whisk together the erythritol, Ideal Brown (xylitol), and canola oil. Add the pumpkin puree and whisk until fully combined. Whisk in the eggs, vanilla, and stevia extract. Add half the dry ingredient mixture to the large bowl, whisking until mostly combined. Add remaining dry ingredients, whisking until all ingredients are fully hydrated.

Using a small cookie scoop (about 1 heaping tablespoon), place dough on prepared baking sheets about 1 inch apart. Bake for 12-15 minutes, until cookies start to crack on top. Remove cookies from oven, and allow to cool on the pan. Transfer to a wire rack. In the large work bowl of a mixer, beat the butter until smooth. Add the cream cheese and beat until combined. Add the powdered erythritol, stirring by hand or on lowest setting until majority of erythritol is combined. Beat in the cinnamon and vanilla, continue mixing until mixture is smooth.

To assemble whoopie pies, flip half of pumpkin cookies upside down. Spread or pipe buttercream across the upside down half. Top with another cookie, right side up, and gently press down so filling reaches the edge of the cookies. Repeat with remaining cookies and filling. Store whoopie pies in the fridge until ready to serve.
Makes:
18
Even though I had pretty good success my first time out of the gate with gluten free and sugar free baking, I think I'm going to save it for a special occasion. It takes a lot of thinking and switching to figure out what you should be replacing what with, not to mention the cost. Good.Ness. While many of the ingredients came in large quantities that will last me a while, others, such as almond flour, are not only expensive, but they will get used up -- fast.
But in this case, I think it's worth the cost. Everybody needs to have a delicious treat to wrap up their Thanksgiving meal, right?
Now I just need to keep my fingers crossed that I can pull these off again on the day of, in a different kitchen, without my oven and baking equipment.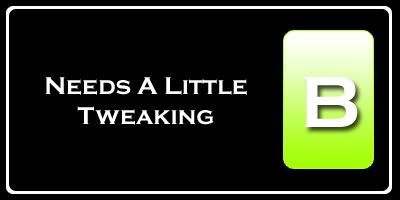 Nutrition Facts
Serving Size 59g
Amount per serving
Calories

207

Calories from fat 171
% Daily Value
Total Fat

19.0g

29%
Saturated Fat

4.2g

21%
Cholesterol

27mg

9%
Sodium 191mg
8%
Total Carbs

7.3g

2%
Fiber

3.8g

15%
Sugars 1.5g
Protein

5.6g

Vitamin A 67%
Vitamin C 1%
Calcium 6%
Iron 6%
Each cookie has a total carb count of 7.3g, but after subtracting out the fiber they have a Net Carb amount of 3.5g!