Adam and I have been going back and forth for years about the presence of "red sauce" on enchiladas.
I'm not a fan
. He is. I'll let you take a guess which way they're typically made.
(Er, well, actually they're not really made all that often if I'm being honest here.)
I can't quite put a finger on why exactly I'm not a fan of the red sauce. Too tomato-y? To liquid-y? Maybe because my mom never made them that way? All of the above?
When my friends started raving about a delicious enchilada dish they had just made, of course, I wanted the recipe. Completely forgetting that enchiladas usually come with a red sauce. Oops. Well, time to make a convert out of me.
I was skeptical at first, but after smelling the sauce simmering away on the stove I knew it was going to be fantastic. The depth of the flavor of the sauce is far more than I typically associate with red sauce -- it's definitely bolder and richer. And the filling? Just the right amount of creaminess mixed with just the right amount of crunch from the corn. And that spinach? What spinach? You don't notice it at all.
Chicken and Spinach Enchilada
Adapted from:
Enchilada Sauce:
1 tablespoon
canola oil
3/4 cup

onion

, minced
1 tablespoon

garlic

, minced
1/4 cup
chili powder
2 tablespoons
tomato paste
1 tablespoon
flour
1 teaspoon
dried oregano
1 teaspoon
ground cumin
1/2 teaspoon
ground coriander
1/2 teaspoon
sugar
1/2 teaspoon
cayenne pepper
2 cups
fat-free reduced-sodium chicken broth
1 (8 ounce) can
tomato sauce
Filling:
2 tablespoons
canola oil
3/4 cup

onion

, diced
1 tablespoon

garlic

, minced
1/2 teaspoon
ground cumin
6 ounces

fresh baby spinach

, roughly chopped
2 (4 ounce)

boneless, skinless chicken breasts

, cooked and shredded
2 cups

Monterey Jack cheese

, shredded, divided
1 cup
frozen corn
1/4 cup (2 ounces)
reduced-fat cream cheese
1/2 teaspoon
salt
1/4 teaspoon
ground black pepper
8 (6-inch)
flour tortillas
Heat 1 tablespoon canola oil in a medium saucepan over medium heat. Add 3/4 minced onion and 1 tablespoon minced garlic to the pan. Cook until onions are soft, 4-5 minutes. Add the next 8 ingredients (through cayenne) and cook for 1-2 minutes. Whisk in broth; bring to a boil. Reduce mixture to a simmer and cook for 10 minutes. Add tomato sauce and simmer for 5 minutes. Remove from heat and set aside until ready to use.

Meanwhile, preheat oven to 400 degrees F. Coat a 9x13 baking dish with cooking spray. Heat 2 tablespoon canola oil in a large non-stick skillet over medium heat. Add 3/4 cup diced onion, 1 tablespoon garlic, and 1/2 teaspoon cumin to the pan. Cook until onion are soft, 4-5 minutes. Add the spinach, a handful at a time, stirring until wilted, about 1 minute. Add the chicken, 1 cup Monterey Jack, corn, and cream cheese, stirring until combined. Simmer the mixture 4-5 minutes, then add the salt and pepper. Remove from heat.

Pour 1 cup of the enchilada sauce on the bottom of the prepared baking dish. Spread sauce across the dish so the bottom is entirely coated. Place about 1/3 cup of the filling on each tortilla. Roll each tortilla up then place in baking dish, seam side down. Pour the remaining 1 cup sauce over the enchiladas, leaving the edges dry. Sprinkle with remaining cheese. Bake for 15-20 minutes, or until the cheese melts and the tortillas lightly brown on the edges.
Serves:
8
Now I'm not going to tell you that this is a quick meal to throw together at the last minute. Hard? No. Just a little time consuming to prep the ingredients and pull everything together. Worth it? Absolutely. Yes, even the red sauce.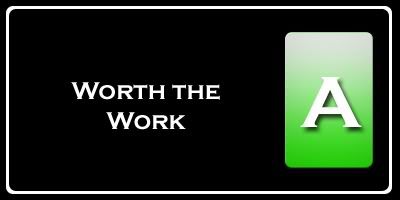 Nutrition Facts
Serving Size 245g
Amount per serving
Calories

323

Calories from fat 160
% Daily Value
Total Fat

17.8g

27%
Saturated Fat

6.7g

33%
Cholesterol

50mg

17%
Sodium 692mg
29%
Total Carbs

24.1g

8%
Fiber

5.0g

20%
Sugars 4.5g
Protein

19.6g

Vitamin A 73%
Vitamin C 25%
Calcium 29%
Iron 17%