Ha. I bet you thought with my last
slow cooker recipe
that I was done with this whole crockpot business. Nope. I have one more for you, then I promise, I'm done. For a while anyways.
The slow cooker really shines when it comes to cooking meats "low and slow". Unfortunately, it can make for some fairly repetitive meals. Pulled pork seasoned with this, shredded chicken sprinkled with that. Again. And again. My goal in the hunt for slow cooker recipes was to find ones that weren't your everyday recipes. Sure, I had a few of those too, but was far more interested in things such as the
Slow Cooker Lasagna
.
You may roll your eyes and point out the fact that um, yeah, this recipe is essentially just seasoned shredded chicken -- and I would agree with you on that.
But
, the flavors in this dish are not your everyday flavors. At least in our household. Indian rarely makes it to our table, and we really have to be in the mood to eat it. Not only do a lot of Indian dishes call for coconut (which is a no-go from both of us), but the curry presence can tend to be very strong and pronounced at times. It's not that we
don't
like it, we just like it in small doses. This dish definitely settles those Indian cravings, and is super easy to throw together.
Slow Cooker Butter Chicken
Adapted from:
1

onion

, halved and thinly sliced
1 (28 ounce) can
diced tomatoes
2-3 tablespoons
tomato paste
4-5 cloves

garlic

, crushed
1 teaspoon
ground ginger
2-3 teaspoons
curry powder
1 teaspoon
cumin
1/4 teaspoon
ground cinnamon
3 (4 ounce)

boneless, skinless chicken breasts

, fresh or frozen
4 cups

fresh baby spinach

, roughly chopped
1 cup
plain fat-free greek yogurt
2 tablespoons
roughly chopped cashews
Cover a slow cooker with a liner. Combine first 8 ingredients (through chicken) in the slow cooker. Cook on low 6-8 hours. Using two forks, shred or cut the chicken into chunks. Stir in the yogurt until fully combined, then stir in the spinach until it wilts. Serve over white rice.
Serves:
6
I think "easy" is another requirement for a good slow cooker recipe. If you have to brown a bunch of meat, or pre-cook/prep a bunch of other ingredients, all you're really saving is the waiting time to eat from the time you walk in the door -- basically about 30 minutes to an hour. On those recipes, I'm not 100% sure it's worth it. I like the kind that involves dumping the ingredients and going. Period. This recipe definitely falls into the latter category (although you do have to wait about 20 minutes or so for the rice...) . While it may be ridiculously easy to throw together, this is one of those recipes that needs those extra few hours of TLC to get those spice flavors really melded together. Definitely a keeper for those random times we crave Indian food.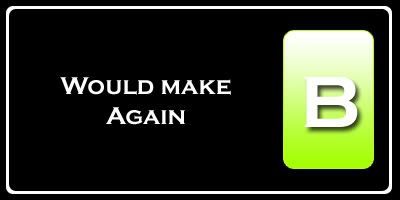 Nutrition Facts - does not include rice
Serving Size 279g
Amount per serving
Calories

146

Calories from fat 29
% Daily Value
Total Fat

3.2g

5%
Saturated Fat

0.0g

0%
Cholesterol

32mg

11%
Sodium 286mg
12%
Total Carbs

13.8g

5%
Fiber

3.1g

12%
Sugars 7.3g
Protein

18.0g

Vitamin A 65%
Vitamin C 44%
Calcium 13%
Iron 13%