Fall is supposed to be about hearty, warm, rib-sticking meals -- laced with cinnamon, cloves, and nutmeg... right? On a chilly rainy day, absolutely.
As of late, there have been some absolutely gorgeous fall days. I'm pretty sure I saw the temps hit the low 70s earlier this week. Unbelievable, especially after it snowed the weekend before Halloween. But I love it. It just gives me more time to spend outside doing things (or maybe just running errands without being in a grouchy mood because I'm freezing).
If you can't tell, I'm not the biggest fan of winter. Thanksgiving? Christmas? Love. But I could totally do without gray slushy snow getting tracked into my house and finding its way into my shoes in the middle of January.
My husband especially hates cold weather. It means he gets icy toes stuck on him in the middle of the night. For some reason he seems to have a problem with this.
So before my fall and winter cravings hit full stride, I had to throw in a nice "lighter" dinner. Still filling and full of veggies, but not quite worthy of the stretchy pants. Thank goodness. I have plenty of that in my future.
Ginger Hoisin Stir Fry
Adapted from:
1 1/2 teaspoons

green onions

, finely chopped
2 teaspoons
rice wine vinegar
1 1/2 teaspoons
soy sauce
1/3 teaspoon
ground ginger
1/2 teaspoon
honey
1 teaspoon
hoisin sauce
8 ounces
soba noodles
1 tablespoon
canola oil
8 ounces
frozen broccoli
6 ounces

mushrooms

, sliced
1 (15 ounce) can

cut baby corn

, drained
In a small bowl, mix together the first 6 ingredients (through hoisin). Set aside. Bring a medium pot filled with water to a boil. Cook the noodles according to package directions. Drain. Heat oil in a large skillet or wok over medium-high heat. Add broccoli and stir fry for 1 minute. Add mushrooms and baby corn, cook for an additional minute. Add cooked noodles, and stir fry for 1 minute. Pour the prepared sauce over noodles and cook for an additional minute.
Serves:
3
While good, not to mention fast, I think I could have gone for doubling the amount of sauce used. I didn't include it in the recipe as the sodium is fairly high, so I'll let you make that call. As with almost all Asian-inspired stir fries, you can easily switch out the veggies and add any kind of meat you wish. That's my kind of versatile dish.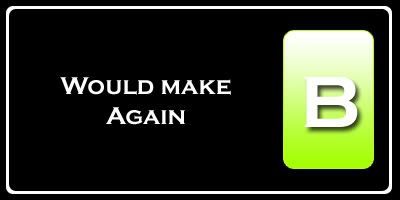 Nutrition Facts
Serving Size 364g
Amount per serving
Calories

374

Calories from fat 52
% Daily Value
Total Fat

5.8g

9%
Saturated Fat

0.5g

3%
Cholesterol

0mg

0%
Sodium 1122mg
47%
Total Carbs

70.0g

23%
Fiber

4.9g

20%
Sugars 4.9g
Protein

17.3g

Vitamin A 14%
Vitamin C 117%
Calcium 7%
Iron 21%