Oh.my.goodness. Yet
another
slow cooker recipe?
It happens. Kind of like life.
Which is why these slow cooker recipes are so important. Some days you just can't make a wonderful nice meal, slaving away in the kitchen for an hour or two, no matter how much you want to. (Anyone claiming otherwise... I strongly beg to differ.)
And if you're wondering, yes, I am getting a bit "pulled pork"-ed out. It's still pulled pork, no matter how you dress it up. But Adam was the one that picked out this recipe and stared me down with some puppy dog eyes, so it's not like I had a choice in the matter. The only choice I had was to convert this from a stove-top to a crockpot recipe. Which I did gladly. Much less work for me. And it helps to avoid hungry-cranky husband syndrome. Definitely a must.
Slow Cooker Soy and Cola Pork Sandwiches
Adapted from:
3 pounds
bone-in pork shoulder (Boston Butt)
1 tablespoon
sesame oil
1/2 teaspoon
kosher salt
1 teaspoon
ground ginger
4 cloves

garlic

, minced
2 cups
cola
1/2 cup
hoisin sauce
1/4 cup
rice vinegar
1/4 cup
soy sauce
1/4 cup
rice vinegar
8 ounces

Monterrey Jack cheese

, cut into 1 ounce slices
8
hamburger buns
Cover a slow cooker with a liner. Place the pork shoulder in the slow cooker. In a medium bowl, whisk together remaining ingredients. Pour mixture over pork. Cook on low for 4-6 hours, or until pork shreds easily. Remove the bone and transfer pork to a cutting board. Using two forks, shred the pork. Place pulled pork on each hamburger bun and top with a slice of cheese.
Serves:
8
This is a nice combination of the infamous Coke Pulled Pork and Asian flair. Neither one are overly pronounced or outweigh the other. I didn't boil down the liquid mixture as called for in the original recipe, but that is always an option, and would probably give some extra punch to those flavors. While I wasn't overly impressed, the hubby sure enjoyed these and quickly devoured a few of them in one sitting, followed by polishing the rest off for the lunch the next day.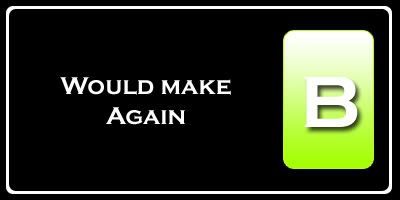 Nutrition Facts
Serving Size 345g
Amount per serving
Calories

638

Calories from fat 309
% Daily Value
Total Fat

34.3g

53%
Saturated Fat

14.4g

72%
Cholesterol

136mg

45%
Sodium 1361mg
57%
Total Carbs

35.5g

12%
Fiber

1.5g

6%
Sugars 12.8g
Protein

41.5g

Vitamin A 6%
Vitamin C 1%
Calcium 30%
Iron 22%