What? I'm giving you a pumpkin-non-Thanksgiving dish the
day
before Thanksgiving? Absolutely.
Consider it a warm-up, a pre-game, to the pumpkin pie.
Only this one you can actually eat for dinner and not feel guilty about. You know what I'm talking about. This might actually deter you from quickly shutting the fridge door and hiding the fork behind your back anytime someone comes in the kitchen. Though let's be honest, I think the family's going to pick up on it when you only show up with half a pie.
So instead of fixating on the pie in the fridge, why don't we pour that pumpkin goodness over some creamy cheesy noodles instead? And call it dinner. Well, at least it might distract us from the real thing for 5.3 seconds.
Baked Pumpkin Macaroni and Cheese
Adapted from:
8 ounces
medium-shaped pasta
3/4 teaspoon
ground cinnamon
3/8 teaspoon
ground ginger
heaping 1/8 teaspoon
ground cloves
heaping 1/8 teaspoon
ground nutmeg
1 cup
pumpkin puree
1 cup
whipping cream
2 ounces
reduced-fat cream cheese
1 cup
shredded sharp cheddar cheese
1/2 cup
shredded Swiss cheese
1/4 teaspoon
ground cayenne pepper
1/2 teaspoon
kosher salt
1/4 teaspoon
ground black pepper
1/3 cup
panko
1/4 cup
grated Parmesan cheese
Bring a large pot filled with water to a boil. Add pasta and cook according to package directions. Drain; set aside.

Preheat oven to 400 degrees F. Coat 4 16-ounce ramekins (or one 2 quart baking dish) with cooking spray. In a small bowl, combine the cinnamon, ginger, ground cloves, and nutmeg; set aside.

In a medium saucepan over medium heat, add the pumpkin and cream. Stir frequently, until mixture has thickened, about 5-7 minutes. Reduce heat to low. Stir in cheddar and Swiss cheeses until melted and mixture is smooth. Add half the spice mix, cayenne, salt, and pepper. Toss in pasta until completely coated in sauce. Divide pasta evenly between the four ramekins.

Top each ramekin with remaining spice mix, panko, and Parmesan cheese. Bake for 8-10 minutes, or until panko is golden brown.
Serves:
4
This absolutely, most definitely tastes like someone dropped a piece of pumpkin pie into some mac n cheese, said, oops, oh well, and served it anyways. Which, trust me, isn't exactly a bad thing. If you're in the mood for pumpkin pie for dinner, I can almost guarantee you that this will curb that craving. And it's still cheesy and gooey on top of it. Sigh, best of both worlds.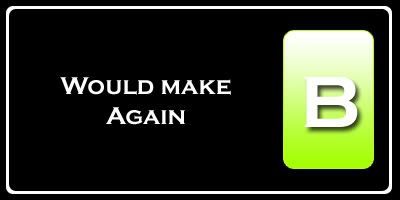 Nutrition Facts
Serving Size 221g
Amount per serving
Calories

575

Calories from fat 258
% Daily Value
Total Fat

28.6g

44%
Saturated Fat

17.6g

88%
Cholesterol

91mg

30%
Sodium 728mg
30%
Total Carbs

56.4g

19%
Fiber

4.6g

18%
Sugars 4.4g
Protein

24.5g

Vitamin A 209%
Vitamin C 5%
Calcium 46%
Iron 23%