4 years.
You can do a lot in 4 years.
Get married.
Move.
Go back to school.
Move again.
Buy a car.
Keep up with a blog.
You would think at least the last thing would easily fall by the wayside in 4 years. Yet for some reason, it never did. So here we are, 4 years after the start of this blog. It's amazing how things change.
Like the photography, the cooking ability... although some things never do change. Like me trying to
burn the place down
.
I thought it only fitting, on the eve of my 4 year blog birthday, to have another recipe re-do. Taking a trip down memory lane to the first I ever made a cheesecake. Or in this case, cheesecakes. These
Mini Mint Chocolate Cheeesecakes
were rich, and dense, and definitely in-your-face minty. Which, isn't exactly my favorite flavor.
I went back and forth and back and forth trying to figure how I wanted to re-do this recipe. Make another cheesecake? But I didn't feel like cheesecake. Chances are 90% of it would end up in the trash. No, it needed to be something else.
Something portable. Why, cookies of course!
Chocolate Peppermint Whoopie Pies
Adapted from: &
1/4 cup
butter
8 ounces
reduced-fat cream cheese
1
egg
1/4 teaspoon
vanilla extract
1 (17.5 ounce) box
chocolate cake mix
3 cups
powdered sugar
1/2 cup

butter

, melted
2/3 cup
unsweetened cocoa powder
1 teaspoon
peppermint extract
1/2 teaspoon
vanilla extract
1/3 cup
half & half
In the large work bowl of a stand mixer, cream together the butter and cream cheese. Stir in the egg and vanilla until fully incorporated. Slowly add in the cake mix, 1/3 at a time. Cover and chill for 30 minutes.

Preheat oven to 375 degrees F. Line baking sheets with parchment paper. Using a scoop (or a tablespoon) drop dough onto prepared baking sheets. Bake for 8-10 minutes or until done. Let cookies rest on pan for 1 minute, then transfer to a wire rack to cool.

In a large bowl, mix together the butter and cocoa for about 4 minute until smooth. Stir in peppermint and vanilla extracts. Slowly stir in half of the powdered sugar, followed by half of the half and half. Repeat with remaining powdered sugar and half and half until combined, then increase speed to medium-high for 3 minutes, or until mixture is smooth.

Transfer frosting to a piping bag (a ziploc bag with the corner snipped off works well too). Spread frosting on the upturned side of half of the cookies, top with the remaining cookies.
Makes:
24 whoopie pies
Alright, I can't lie, I kind of screwed up on these. I was going for waaaay more of a cheesecake-y vibe than I got from these. Silly me, I thought simply adding the cream cheese into the cookies would come through enough, but it really doesn't at all. I should have gone with my gut on the frosting and went with a simple cream cheese buttercream with peppermint. Sigh.
And you would think after all these years I would've learned...
However, if you
didn't
know I was going for the whole cheesecake-reincarnation-in-a-cookie thing, you would have thought it was light and fluffy chocolate cookies sandwiching peppermint buttercream. Not a bad combo, and definitely not a bad whoopie pie.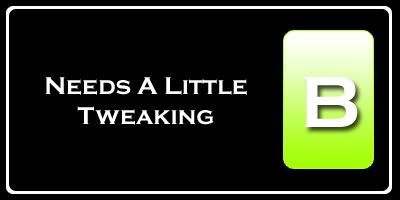 Nutrition Facts
Serving Size 60g
Amount per serving
Calories

235

Calories from fat 109
% Daily Value
Total Fat

12.1g

19%
Saturated Fat

6.2g

31%
Cholesterol

31mg

10%
Sodium 254mg
11%
Total Carbs

31.8g

11%
Dietary Fiber

1.3g

5%
Sugars 23.0g
Protein

3.0g

Vitamin A 6%
Vitamin C 0%
Calcium 5%
Iron 7%