The past few days (or actually the past week and a half) I have been playing "catch up" with my Foodbuzz inbox and other items. It's quite the daunting task, and I have had half a mind to simply delete everything and move on. But I didn't. And this is one of the reasons why. Buried somewhere among all the posts that look good but just don't quite sound like something I want for dinner I find these nice little gems -- the ones I either want to make "as is" or put a little spin on them and make it into something similar. This recipe from Kate over at
Kate's Kitchen
fell into the first group.
When it comes to pizza I'm a pretty hardcore cheese and maybe pepperoni kind of kid. But the combination of alfredo, broccoli, and
roasted red peppers
wooed me over. Since the whole pizza topping part of this seemed pretty straight forward and about a whole 5 minutes, I decided to make my own crust rather than picking one up from the store. So making my own crust on top of making some
Cheese-Stuffed Pretzels
might not have been the brightest idea I've ever had, but I found a way to
not completely destroy my kitchen
make it work.
1 cup all-purpose flour
1 cup whole-wheat flour
1 teaspoon active dry yeast
1/2 teaspoon kosher salt
1/2 cup Parmesan cheese
3/4 cup warm water (110 - 115 degrees F)
1 tablespoon olive oil
1 tablespoon honey
3/4 – 1 cup lukewarm water
1 (15 ounce) jar alfredo sauce
1 (16 ounce) package frozen broccoli
6 ounces roasted red peppers, chopped
2 (4 ounce) boneless, skinless chicken breasts, cooked and cubed into bite-sized pieces
2 tablespoons Romano cheese
2 tablespoons Parmesan cheese
Lightly coat a large bowl with vegetable oil. Set aside.
In a different large bowl, mix together both flours, yeast, salt, and 1/2 cup Parmesan cheese. Form a well in the middle of the flour mixture, and add the water, olive oil, and honey. Mix with a wooden spoon until dough comes together. Form dough into a ball with your hands, then knead for 1 to 2 minutes. Once again form the dough into a ball (if too dry add more warm water, one tablespoon at a time). Transfer dough ball to the lightly oiled bowl, cover with a towel and allow to rise in a warm, draft-free spot 1 1/2 to 2 hours.
Preheat the oven to 400 degrees F.
Once the dough has risen, transfer it to a lightly floured surface and press it into a flat disk-like shape, about a 1/2-inch thick, leaving the edges slightly thicker. Transfer the dough to a pizza stone, or other flat, round baking dish. Top with the alfredo, followed by the broccoli, red peppers, and chicken. Sprinkle with the Romano and Parmesan. Bake at 400 degrees for 20-25 minutes.
Serves: 8 (1 slice each)
Taste-wise, it was everything I was expecting. That warm alfredo mixing with the broccoli and roasted red peppers, yum! In reality though, the crust was undercooked in the center (I baked it at 475 for 10 minutes, hence why I have switched it above) and the broccoli had freezer burn like you wouldn't imagine. The sauce also becomes a little runny making picking up the slices a difficult feat. But that's what a fork and knife is for though, right? All in all not a bad experience for my first "real" pizza.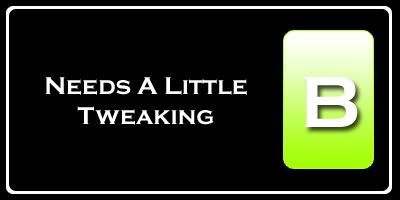 Nutrition Facts
Amount per serving
Calories 474
Calories from fat 148
% Daily Value
Total Fat 16.5g
25%
Saturated Fat 8.3g
41%
Trans Fat 0.0g
Cholesterol 52mg
17%
Sodium 2965mg
124%
Total Carbs 56.9g
19%
Dietary Fiber 2.7g
11%
Sugars 4.2g
Protein 24.6g
Vitamin A 21%
Vitamin C 145%
Calcium 14%
Iron 14%