Usually I don't elaborate much to Adam about what we're going to have for dinner in the upcoming week. And he usually doesn't ask. It's almost always a surprise what's on his plate when he sits down for dinner. On the days that he does ask, he usually gets the response "chicken" or "pork", but never a very specific answer. I'm just mean like that. :)
I wish I could replicate his surprise when he sat down to
another
meal that involved mushrooms. "Mushrooms? Again?" I wasn't sure if he wanted to take my temperature to make sure I was alright or kiss me. Or if he had already moved on to the "mushrooms,
again
?" stage. Turns out he was very happy we had mushrooms again, although he has now made a goal for himself to get me to try mushrooms on pizza. I think we'll still wait on that one.
I have to admit, it was the artichokes and the chicken that sold me on this recipe, the mushrooms were just along for the ride. Unless I could finagle a way to get them out of there (this was prior to my realization that they really aren't evil). But I didn't. They stayed, and I ate them. And Adam picked out half of his artichokes and made a nice little pile on the side of his plate (with the excuse that they were too big).
Chicken and Artichokes in a White Wine Sauce
Adapted from:
Annie's Eats
1 cup long-grain white rice
2 cups reduced-sodium fat-free chicken broth
1/2 cup all-purpose flour
1 teaspoon herbes de provence
1/4 teaspoon salt
1/4 teaspoon pepper
4 (4 ounce) boneless, skinless chicken breast halves
2 tablespoons olive oil
1 tablespoon butter
8 ounces sliced baby bella mushrooms
1 (14 ounce) can quartered artichoke hearts, drained
1/3 cup dry white wine
1/3 cup reduced-sodium fat-free chicken broth
In a small saucepan, combine the rice and 2 cups broth over high heat. Bring to a boil, then cover and reduce heat to a simmer (medium-low). Cook rice for 20 minutes (do not remove the lid). Remove from heat, fluff rice with a fork, then recover and allow to sit for 5 minutes.
Meanwhile, in a wide shallow dish, combine flour, dried herbs, salt and pepper, mixing well. Set aside 1 tablespoon of the flour mixture. Roll the chicken breast halves in the flour mixture until coated, shaking off any excess.
In a large skillet over medium-high heat, warm the oil. Once the oil is hot, add the chicken and cook until golden brown and completely cooked, about 8-10 minutes, flipping halfway through. Transfer the chicken to a plate; cover and keep warm.
Add the butter to the same skillet and warm until melted. Add the mushrooms and artichokes, and cook until most of the liquid is released from the mushrooms and the vegetables are tender, about 5 minutes.
In a small bowl or liquid measuring cup, combine the white wine, chicken broth, and reserved tablespoon of flour. Whisk until smooth. Pour the mixture into the skillet, cooking until it is warm and slightly thickened. Return the chicken to the pan to warm through and covered with sauce. Serve the chicken on a bed of rice with sauce spooned over the top.
Serves: 4
Overall this dish was really good, but there were just a few things I found lacking. I think the chicken could use a bit more seasoning. After all, it's just a chunk of meat that hasn't been marinated or cooked in any sauce, just a bit of herbs. I also would probably add a little bit more wine next time. While good, it wasn't quite as saucy as I expected and a little bit more wine never hurts, right? But I did love the tangy artichokes and flavored rice (I feel that chicken-flavored rice gives just a bit more substance that plain white rice).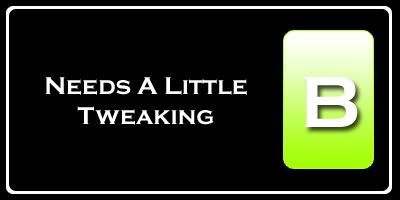 Nutrition Facts
Amount per serving
Calories 613
Calories from fat 169
% Daily Value
Total Fat 18.7g
29%
Saturated Fat 5.2g
26%
Cholesterol 109mg
36%
Sodium 407mg
17%
Total Carbs 63.4g
21%
Dietary Fiber 7.3g
29%
Sugars 2.3g
Protein 43.6g
Vitamin A 3%
Vitamin C 19%
Calcium 8%
Iron 34%