Usually when it's cold and snowy out is when I start to crave comfort food the most. You know, the food that makes you all warm and full inside and oh-so-happy that you are currently inside rather than tromping around in the snow and wind. After days of snow with not really an end in sight, I was in full swing comfort food mode.
I've always wanted to try Italian Wedding Soup, but usually other things catch my eye on the menu and lure me away. I had to finally put my food down and make it myself. I love the fact that these meatballs contain turkey sausage, as it gives the meatballs an extra little punch of flavor and spice that is so often lacking in most meatballs. This soup is one of those meals that just embodies the concept of comfort food -- warm, hearty, delicious.
3/4 pound ground turkey
1/2 pound uncooked turkey breakfast sausage (casings removed)
2/3 cup bread crumbs
2 cloves garlic, minced
3 teaspoons dried Italian parsley
1/4 cup Romano, grated (plus extra for serving)
1/4 cup Parmesan, grated
3 tablespoons milk
1 egg, lightly beaten
1/2 teaspoon salt
1/4 teaspoon ground black pepper
2 tablespoons olive oil
1 cup onion, minced
1 cup carrots, diced
10 cups chicken broth
1/2 cup dry white wine
1 cup orzo, or other small pasta
1/4 cup fresh dill, minced
10 ounces baby spinach, washed and trimmed
Preheat oven to 350 degrees. Line two baking sheets with parchment paper.
In a large bowl, combine the first 11 ingredients (through pepper). Gently hand-mix the meatball ingredients together and roll into 1″ meatballs. Bake for 30 minutes, or until cooked through.
Meanwhile, in a dutch oven over medium heat, heat the olive oil. Add the onion, celery and carrots and cook until fragrant, about five minutes, stirring occasionally. Add the wine and broth and bring to a simmer. Add the pasta and cook until tender according to the package directions. Add the meatballs, dill, and spinach and cook for 1 minute. Serve with additional grated cheese.
Serves: 8
So I may have cheated. (Don't I always?) Kate (from Scarpetta Dolcetto) swears you must make this with homemade chicken stock rather than store-bought broth, and that it
absolutely
makes this much better. And I'm sure it does. I just don't have the energy or gumption to make my own stock. I can be lazy at times. Okay, most of the time. You know what though? This was still fantastic and completely hit the spot (but what else do you expect when the original recipe comes from the Barefoot Contessa?).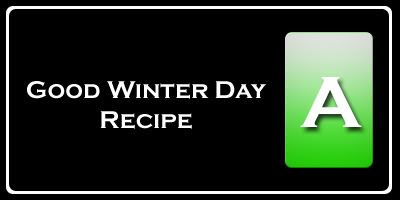 Nutrition Facts
Amount per serving
Calories 460
Calories from fat 200
% Daily Value
Total Fat 22.2g
34%
Saturated Fat 6.4g
32%
Trans Fat 0.1g
Cholesterol 96mg
32%
Sodium 1562mg
65%
Total Carbs 28.9g
10%
Dietary Fiber 1.8g
7%
Sugars 3.3g
Protein 31.6g
Vitamin A 90%
Vitamin C 16%
Calcium 18%
Iron 22%