Mushrooms? I have got to be kidding. I don't eat mushrooms, remember? Well, ever since I discovered stuffed mushrooms at a friends house, and
then made my own
, I've decided that these little fungi might not be as horrible as I have always thought. My previous experiences mostly came in the form of slimy, dirty-tasting, texture-less lumps of gray that was attempting to parade around as mushrooms -- if that's what they really were I wanted no part. But, stuff some caps with cheese and we are talking a whole new ballgame here. (Although I suppose you could argue that stuffing
anything
with cheese makes it better.) These were meaty and chewy with an earthy flavor.
The picture for this recipe in
Bon Appétit
caught my eye, and I decided to give the sliced and sautéed version of mushrooms another try. I totally cheated by purchasing the pre-washed pre-sliced mushrooms, but I honestly didn't feel like delicately wiping off each little mushroom. I wanted to eat. Despite my cheating ways, this dish did not disappoint in the least.
Tortellini with Italian Sausage, Fennel, and Mushrooms
Adapted from:
Bon Appétit
1 tablespoon olive oil
1 large fennel bulb, trimmed, halved through core, thinly sliced lengthwise, fronds removed
1 pound spicy Italian sausages, casings removed, sausage coarsely crumbled
1 (8 ounce) package sliced fresh baby bella mushrooms
4 garlic cloves, minced
1 tablespoon fennel seeds, coarsely crushed
1/2 cup heavy whipping cream
1 cup low-sodium, fat-free chicken broth
1 (16 ounce) package dried three cheese tortellini
5 ounces fresh baby spinach leaves
1/2 cup finely grated Parmesan cheese plus additional (for serving)
In a large skillet over medium-high heat, warm oil. Add fennel, sausage, and mushrooms. Sauté mixture until sausage is browned and cooked through, and fennel is almost tender, 12-15 minutes. Add garlic and fennel seeds; stir 1 minute. Pour in cream and broth and bring to a boil. Continue to boil until liquid is reduced and slightly thickened, about 2-3 minutes.
Meanwhile, in a large pot of boiling water, cook tortellini according to package instructions until al dente. Drain and return to pot.
Add sausage mixture to tortellini in pot and toss over medium heat until blended. Mix in spinach and toss gently until spinach wilts. Stir in 1/2 cup cheese. If mixture becomes too dry, add more broth by 1/4 cupfuls to moisten. Season with salt, pepper, and remaining cheese.
Serves: 8
Adam and I were divided on this dish. We both thought it was very tasty, but the fennel kind of weirded Adam out a bit texture-wise. The spicy sausage is definitely the heavy-weight flavor in this dish with the fennel coming in as almost an afterthought -- something you can't quite put your finger on, but know it would be totally different without it. Or maybe that's just me. :) Either way, this is a great break from the heavy comfort winter food that still proves to be completely satisfying.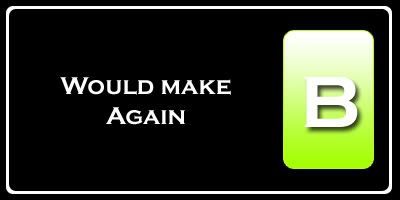 Nutrition Facts
Amount per serving
Calories 467
Calories from fat 250
% Daily Value
Total Fat 27.8g
43%
Saturated Fat 9.4g
47%
Cholesterol 70mg
23%
Sodium 731mg
30%
Total Carbs 35.3g
12%
Dietary Fiber 2.0g
8%
Sugars 0.6g
Protein 19.7g
Vitamin A 37%
Vitamin C 19%
Calcium 13%
Iron 10%