Eggplant. It's always intrigued me with with its dark purple skin, hiding in the out of the way spots in the produce section. You know, the aisle with all the veggies that also normally don't make it to your dinner table. Oh yes, they are best buddies with Brussels sprouts.
I have tried eggplant on various occasions, mostly fried, but I have never worked with it in my kitchen, and I most certainly couldn't tell you what it tastes like. I've been squirreling away recipes with eggplant for some time now, they just tend to disappear into my black-hole of a recipe binder and never make it back out.
Until I came back home after almost half a month's hiatus from the kitchen and wanted to get back into it with some new supper ideas. I unearthed this beauty from my Google Reader collection and put any hesitations I had regarding eggplant aside. We were going to go for it. A nice hearty heavy-sauced pasta that would fool staunch carnivores into a full and happy belly without realizing there wasn't any meat involved.
1 large regular eggplant (or 3-4 long thin, Japanese style eggplant), cut into 1-inch cubes
1 pint grape tomatoes
1 clove of garlic, minced
4 tablespoons olive oil
1 teaspoon kosher salt
1 teaspoon freshly ground black pepper
1/4 teaspoon red pepper flakes, plus extra for sprinkling over
1/4 cup toasted pine nuts
1 pound rigatoni
3 tablespoons dried basil
3 tablespoons olive oil
zest from 1 lemon
3/4 cup grated Parmesan, plus extra
Preheat the oven to 400 degrees F. Line a large baking sheet with parchment paper.
In a large bowl combine the eggplant, tomatoes, garlic, olive oil, salt, pepper, and red pepper flakes, tossing to coat evenly. Spread the vegetables out in single layer on the baking sheet and roast in the oven until the vegetables are tender and the eggplant is golden, about 35 minutes.
Meanwhile, pour the pine nuts in a small baking dish and place in the oven. Roast until golden, about 4 minutes. Remove from the oven and set aside.
While the vegetables are roasting, bring a large pot of salted water to a boil over high heat. Add the pasta and cook until al dente according the package directions. Drain pasta, reserving 1 1/2 cups of the cooking liquid.
Transfer the roasted vegetables to a food processor. Add the basil, lemon zest, and olive oil, then puree until mixture is smooth.
Place the pasta into a large bowl, followed by the pureed vegetables and Parmesan. Toss to combine. Add the pasta water 1/2 cup at a time until the pureed vegetables take on a sauce-like consistency. Sprinkle the pine nuts over the top and serve along with any additional cheese.
Serves: 8
Adam even agreed with me that the combination of eggplant and tomatoes gives the illusion of a simple tomato sauce, but the eggplant totally made this a very filling and complete dish. I kind of felt like there was a tad too much lemon zest in the dish, so next time I'll cut it back to zest from only 1/2 a lemon. The other ingredient I think really makes this dish is the extra "passed" Parmesan. There's just something about a cheesy salty bite that just makes this sing.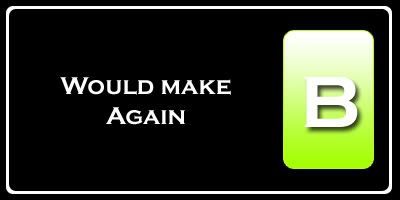 Nutrition Facts
Amount per serving
Calories 399
Calories from fat 168
% Daily Value
Total Fat 18.6g
29%
Saturated Fat 3.5g
17%
Trans Fat 0.0g
Cholesterol 8mg
3%
Sodium 438mg
18%
Total Carbs 48.9g
16%
Dietary Fiber 4.8g
19%
Sugars 3.7g
Protein 12.3g
Vitamin A 9%
Vitamin C 14%
Calcium 12%
Iron 14%