There are two things I very rarely ever do in the kitchen: 1) make a side dish to go with dinner, and 2) make breakfast for breakfast (besides from pouring cereal in a bowl). Now hold on to your seats here... Adam and I actually made breakfast not just one day this past weekend, but
both
days. In our house that is almost completely unheard of. Okay, well both of these were more like a brunch, but I say it still counts as we never do that either.
Saturday we kept things simple and fast, as Adam has a habit of never mentioning he's hungry until he is
starving
. Just some cheesy scrambled eggs and bacon, nothing too fancy. As I was scanning through my Google Reader looking for things to eat for dinner in the upcoming week I spotted these Bacon Cheddar Scones from
Annie's Eats
I had bookmarked a while back. I pretty much had everything on hand, so I figured, why not make something on Sunday, too?
Unlike other scone recipes that involve a ton of tender-love-and-care and lots of down time, these scones came together fairly quickly and went straight into the oven. No rise-time or resting-time involved. That's my kind of baked good.
3 cups all-purpose flour
1 tablespoon baking powder
1/2 teaspoon salt
1 1/2 teaspoons ground black pepper
8 tablespoons (1 stick) cold butter, cut into small cubes
1 1/2 cups grated cheddar cheese
2 tablespoons dried chives
10 slices bacon, cooked and chopped or crumbled into small pieces
1 cup buttermilk* (plus up to ½ cup extra, if needed)
1 large egg
2 tbsp. water
Preheat the oven to 400 degrees F.
In a large mixing bowl, stir together the flour, baking powder, salt and black pepper. Slice the stick of butter into small cubes, then add to the flour mixture. Using a pastry cutter, cut the butter into the flour mixture until the butter pieces are about the size of small peas. Add in the grated cheese and mix just until incorporated.
Stir in the chives, bacon, and 1 cup of the buttermilk into the flour mixture. Mix with a wooden spoon until all the ingredients are incorporated. If the dough is too dry (there is still unincorporated flour remaining) mix in additional buttermilk a tablespoon or two at a time until the dough can be formed into a ball. Transfer the dough to a lightly floured surface and pat the dough into an 8-inch disk. Slice into 8 wedges.
Separating the wedges, transfer scones to an ungreased baking sheet. In a small bowl, combine the egg and water and whisk together. Brush each wedge lightly with the egg wash. Bake for 18-20 minutes, or until golden brown and a toothpick inserted in the center comes out clean.
Makes: 8 scones
*If you don't have buttermilk on hand, you can simply add 1 tablespoon distilled white vinegar to a liquid measuring cup, then add milk up to the 1 cup line. Allow to sit for 5 minutes, then use as you would buttermilk.
For being so quick and easy to make, these definitely beat out those hard dry scones you find sitting on the pastry shelves at restaurants. Adam thought they were slightly on the dry side, but nothing a sunny-side up egg wouldn't fix. I thought they were just fine, although really dense. You honestly don't need much more than one of these to cure a grumbling stomach.
These also are easy to freeze (wrap in wax paper followed by aluminum foil), which makes breakfast during the week a snap. Just transfer how ever many scones you want to the fridge the night before, then throw into the microwave for about 45 seconds the next morning, and viola! A warm hearty breakfast in about the same amount of time it takes you to pour a bowl of cereal.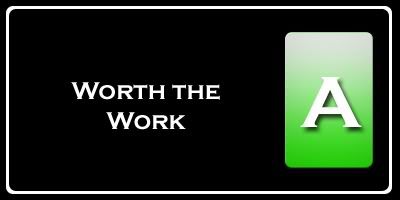 Nutrition Facts
Amount per serving
Calories 511
Calories from fat 269
% Daily Value
Total Fat 29.8g
46%
Saturated Fat 15.4g
77%
Trans Fat 0.0g
Cholesterol 107mg
36%
Sodium 953mg
40%
Total Carbs 39.1g
13%
Dietary Fiber 1.4g
6%
Sugars 1.8g
Protein 20.9g
Vitamin A 13%
Vitamin C 1%
Calcium 29%
Iron 17%