I have been really good lately, focusing more on meals and actually figuring out what's for dinner more than 5 minutes before I need to start cooking it. I had a nice break from sweets and snacks and everything I
shouldn't
be eating between meals.
And then I ran across these. All I could think of was homemade Cheez-Its. For days.
Homemade Cheez-Its, people.
Over a cup of cheese is involved. Have I convinced you yet? Because I think I might have convinced myself, again.
1 1/2 cups coarsely grated extra-sharp Cheddar
1 cup all-purpose flour
3/4 stick cold unsalted butter, cut into tablespoons
1/8 teaspoon smoked paprika
1/8 teaspoon cayenne
1 1/2 tablespoons milk
Preheat oven to 350 degrees F with racks in upper and lower thirds.
In the bowl of a food processor, combine cheese, flour, butter, paprika, and cayenne. Pulse until mixture resembles coarse meal. Add milk and continue to pulse until dough forms a ball.
On a lightly floured surface, roll out dough with a lightly floured rolling pin into a 1/4-inch thick rectangle. Using a lightly floured pizza wheel or lightly floured sharp knife, slice the dough into 1/3-inch-wide strips. Carefully transfer to 2 ungreased baking sheets or 2 baking racks sprayed with cooking spray. Arrange strips 1/4-inch apart. (If strips tear, pinch back together.)
Bake until pale golden, 12-15 minutes, switching position of sheets halfway through baking. Allow to cool completely on baking sheets or racks, about 15 minutes.
Makes: about 24 straws
The straws that came out of the oven all golden and lovely were everything I hoped they would be. Cheesy with a little kick from the cayenne and paprika. But then there was the other half. Those that were a little thinner, thus a little browner. Once they passed from that perfect yellow color towards having a hint of brown, the Cheez-It dream was over. While they weren't necessarily
bad
, you could definitely taste the overdoneness, and a few were just downright burnt. I think it's high time I invest in some
Rolling Pin Rings
. That way I can go back to stuffing my face with a full batch of perfectly cooked cheese straws.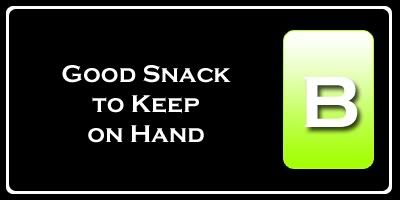 Nutrition Facts
Amount per serving
Calories 45
Calories from fat 26
% Daily Value
Total Fat 2.9g
5%
Saturated Fat 1.8g
9%
Trans Fat 0.0g
Cholesterol 8mg
3%
Sodium 21mg
1%
Total Carbs 4.0g
1%
Protein 0.6g
Vitamin A 2%
Vitamin C 0%
Calcium 0%
Iron 1%