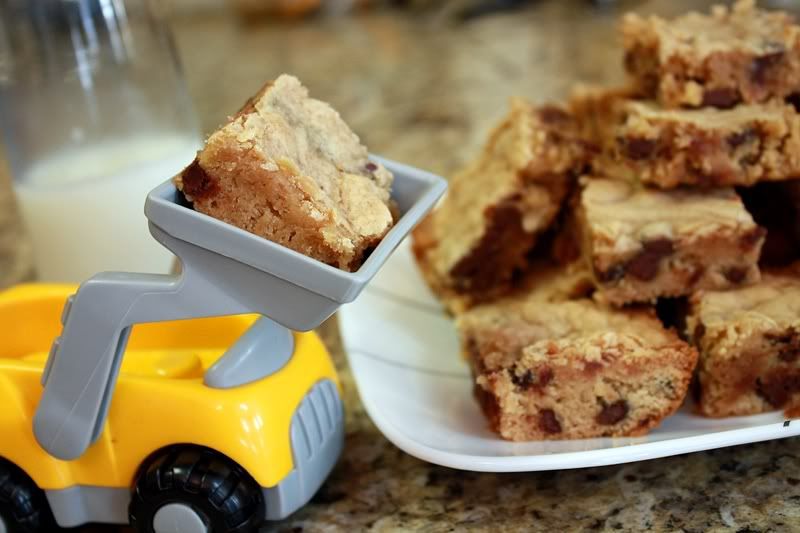 It never fails. Adam and I have just made the 6 hour trip out to my sister's, enjoyed a great dinner, tucked Michael into bed, and are relaxing on the couch when my sister turns to me and says, "You know what I have a craving for? These blondies I saw on Bakerella's site awhile back. Ever since I saw them I've been craving them." I know what this means. I pull out the handy dandy laptop then head over to the fridge to pull out the butter so it can soften. I mean really, you just don't say "no" to a
pregnant lady
. (And we all know it's not like I really mind making something sweet.)
It took me a while to find the recipe for these, after all, I was looking for "blondies", not "congo bars". Congo bars? Where did that come from? After a quick search, I found that congo bars are basically blondies with coconut -- named so because of the exoticness of coconut (let's keep in mind this name came about several decades ago). Buuuut, seeing as no coconut is ever going to come near any of my baking anytime soon (sorry Dad), I can't in good faith call these congo bars. Blondies they are. And such delicious ones, too. I'm pretty sure a
pound
of brown sugar has something to do it...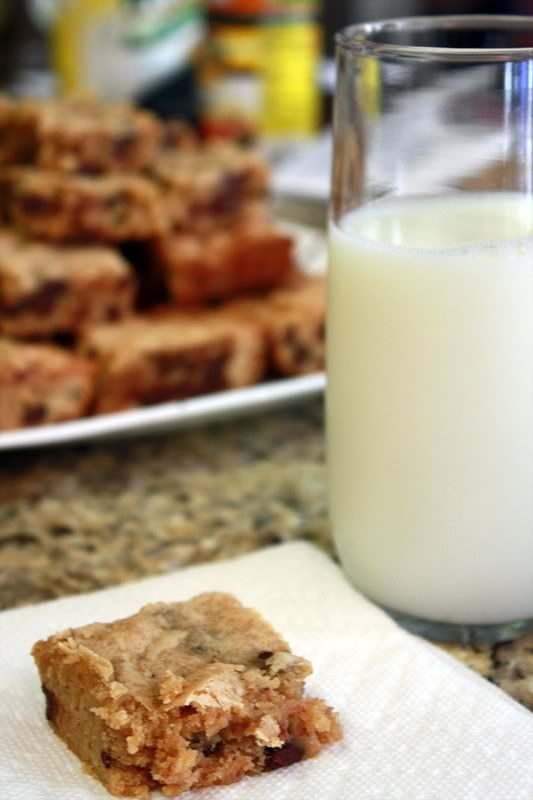 Blondies,
also known as Congo Bars
From:
Bakerella
2 3/4 cup all purpose flour
2 1/2 teaspoons baking powder
1/2 teaspoon salt
2/3 cup butter, softened
1 pound light brown sugar
3 eggs
1 teaspoon vanilla
11.5 ounce package milk chocolate chips
By mixer:
Sift flour, baking powder and salt in a large bowl. Set aside.
Combine butter and sugar using a mixer until blended.
Add eggs, one at a time to sugar mixture, mixing on low in between each addition.
Add vanilla and mix.
Add flour and mix until combined.
Stir in chips and then pecans.
By hand:
Sift flour, baking powder and salt into a large bowl. Set aside.
Stir brown sugar into softened (not melted) butter in another large bowl until butter disappears. You can use the back of your spoon to help incorporate the two together.
Add eggs one at a time to butter mixture and stir well after each egg.
Add vanilla, chocolate chips and nuts. Mix well.
Add dry flour mixture and stir until well combined.
Coat a 13 X 9 pan with non-stick spray and spread batter evenly into dish.
Bake at 350 degrees for 30 minutes or until top is golden brown. If not finished in 30 minutes, cover with aluminum foil to prevent excessive browning. Bake until toothpick comes out clean.
Makes: 20 bars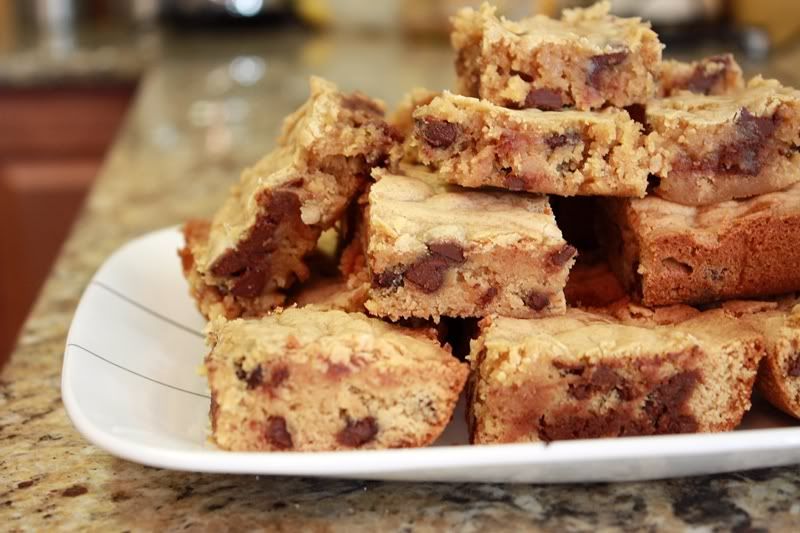 Why the two methods for mixing? Well, according to
Bakerella
, the hand-stirred version of these bars turn out more cakey than those of the mixer persuasion. So take your pick -- more cakey versus more convenient. I don't really think either would be a losing situation. (We opted for the hand-stirred method, just in case you were wondering.)
We did have issues with the cooking time, and I think ours turned out slightly under-baked. Eh, it's not like we have issues eating cookie dough, so these were absolutely delicious. It's like eating only the center of chocolate chip cookies -- come on, you know the middle is always the best part. Fat and chewy with no crispy edges to ruin your experience. Now that's what I'm talking about.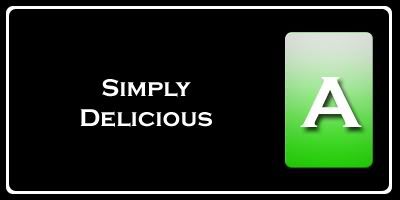 Nutrition Facts
Amount per serving
Calories 288
Calories from fat 85
% Daily Value


Total Fat 9.5g
15%


Saturated Fat 4.7g
24%


Cholesterol 44mg
15%


Sodium 180mg
7%


Total Carbs 47.7g
16%


Dietary Fiber 1.1g
4%


Sugars 22.1g


Protein 3.7g


Vitamin A 4%
Vitamin C 0%


Calcium 6%
Iron 9%