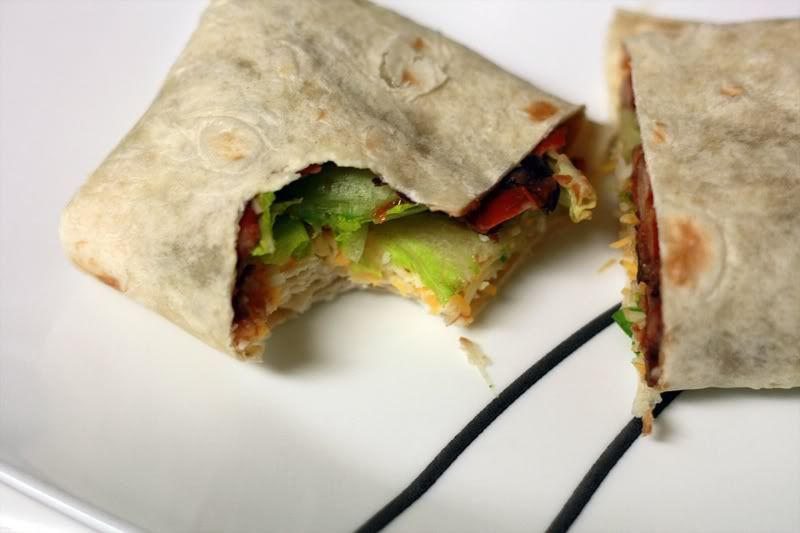 A few months back I introduced my little heart symbol
to indicate meals I deemed "healthy". These meals were specifically low-calorie, low in saturated fat, and low in cholesterol. But those are just things I'm looking for in a meal, and you might be looking for something different, such as low-sodium. Therefore I am scrapping the whole heart symbol idea in place of these little guys:
Now, I didn't just randomly pick these four out of the air. Excessive intake of calories, saturated fat, cholesterol and sodium have been linked with diseases such as cardiovascular disease, hypertension, diabetes, and obesity. Note that it's
saturated fat
NOT total fat -- monounsaturated and polyunsaturated fat are good for your heart, so don't be afraid of them!
This time around I'm not going to arbitrarily assign a value to what I believe constitutes "low", I've based these labels on recommendations for food labeling from the FDA. In short, recipes are looking for less than 40 calories, less than 1g of saturated fat, less than 20mg of cholesterol and less than 140mg of sodium per serving in order to win one of these distinctions. (Except for main dishes, and those are the same values, just per 100g.) Want to know more?
Go here.
I will also start including the nutrition facts for every recipe, not just main courses. How bout them apples? ;)
Enough chit-chat about all this health-food business. Let's talk food! Every time we go to Taco Bell my husband always knows what I want. As do my sister and parents. You could say I'm in a bit of a rut. I don't care, it's one I enjoy. See, I have thing for their bean burritos. Don't know why, just do. Hate me all you want, but I love 'em. So when I ran across a bean burrito recipe in Cooking Light, no surprise that I was interested in making them. They were quick and easy to throw together (placed in the under 30 min category in Cooking Light) and were pretty good for such few ingredients (in the actual beans, not burrito).
1 tablespoon canola oil
1 garlic clove, minced
1/2 teaspoon chipotle chile powder*
1/4 teaspoon salt
1/3 cup water
1 (15-ounce) can organic black beans, drained
1 (15-ounce) can organic kidney beans, drained
3 tablespoons salsa
6 (10-inch) flour tortillas
1 cup (4 ounces) preshredded 4-cheese Mexican blend cheese
1 1/2 cups chopped plum tomato (about 3)
1 1/2 cups shredded romaine lettuce
6 tablespoons thinly sliced green onions (optional)
6 tablespoons light sour cream (optional)
Heat oil in a large nonstick skillet over medium heat. Add garlic to pan; cook 1 minute, stirring frequently. Stir in chile powder and salt; cook 30 seconds, stirring constantly. Stir in 1/3 cup water and beans; bring to a boil. Reduce heat, and simmer 10 minutes. Remove from heat; stir in salsa. Partially mash bean mixture with a fork.
Layer a dinner plate with a damp paper towel. Place a tortilla on the paper towel. Cover with another damp paper towel. Continue layering tortillas with paper towels until you have as many as desired. Warm tortillas according to package directions, about 30 seconds in the microwave. Spoon about 1/3 cup bean mixture into center of each tortilla. Top each serving with about 2 1/2 tablespoons cheese, 1/4 cup tomato, 1/4 cup lettuce, 1 tablespoon onions, and 1 tablespoon sour cream; roll up.
Serves: 6
*Can be substituted with 1/2 teaspoon regular chili powder pluse 1/8 teaspoon cayenne pepper.
We definitely enjoyed the twist that the chipotle powder gave these. They are super easy to make and leftovers work well with this dish.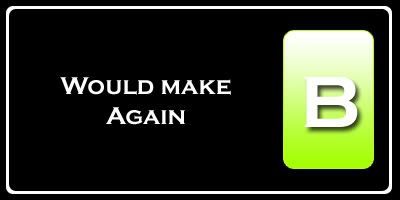 Ha! I almost forgot, I have also added a new print friendly button at the bottom of each post. Now you can simply click and print whichever individual post you want -- just the post and not the annoying side bar and header. Yay for the easy button!
Nutrition Facts
Amount per serving
Calories 776
Calories from fat 138
% Daily Value


Total Fat 15.4g
24%


Saturated Fat 6.6g
33%


Trans Fat 0.0g


Cholesterol 28mg
9%


Sodium 451mg
19%


Total Carbs 123.5g
41%


Dietary Fiber 26.9g
108%


Sugars 6.3g


Protein 41.1g


Vitamin A 13%
Vitamin C 17%


Calcium 38%
Iron 53%