Minestrone is one of those things that any and every Italian restaurant seems to have. It's like the "dime a dozen" version restaurant style. Not without good reason, however. Minestrone is light, yet hearty at the same time, and it is totally one of those quintessential Italian dishes. Every restaurant has their own version of minestrone, which undoubtedly has been passed down through the family for generations. But why bother going all the way out to a restaurant when I can make it at home in under 30 minutes?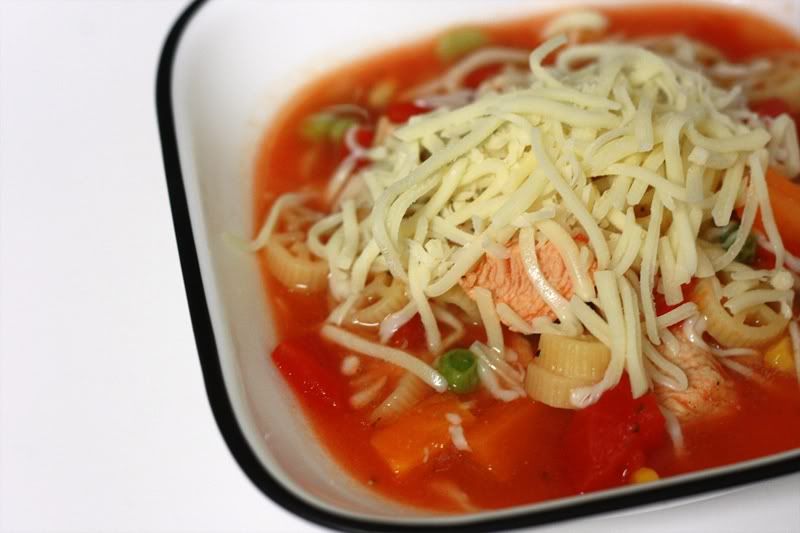 1 pound frozen Italian-style vegetable mix
2 (4 ounce) boneless skinless chicken breasts, cut into bite-size pieces
2 (14.5 ounce) cans fat-free reduced-sodium chicken broth
2 (14.5 ounce) cans diced tomatoes with basil and oregano, undrained
1 (15 ounce) can cannellini beans (white kidney beans), rinsed
1 cup medium-sized pasta, uncooked (such as rotini, wheels, medium shells)
1 (7 ounce) package Mozzarella cheese, shredded
In a large saucepan, combine all ingredients except cheese. Bring to boil over high heat, stirring occasionally. Turn heat to medium and simmer for 10 minutes, or until chicken is done and pasta is tender, stirring occasionally. Top with cheese and serve.
Serves: 8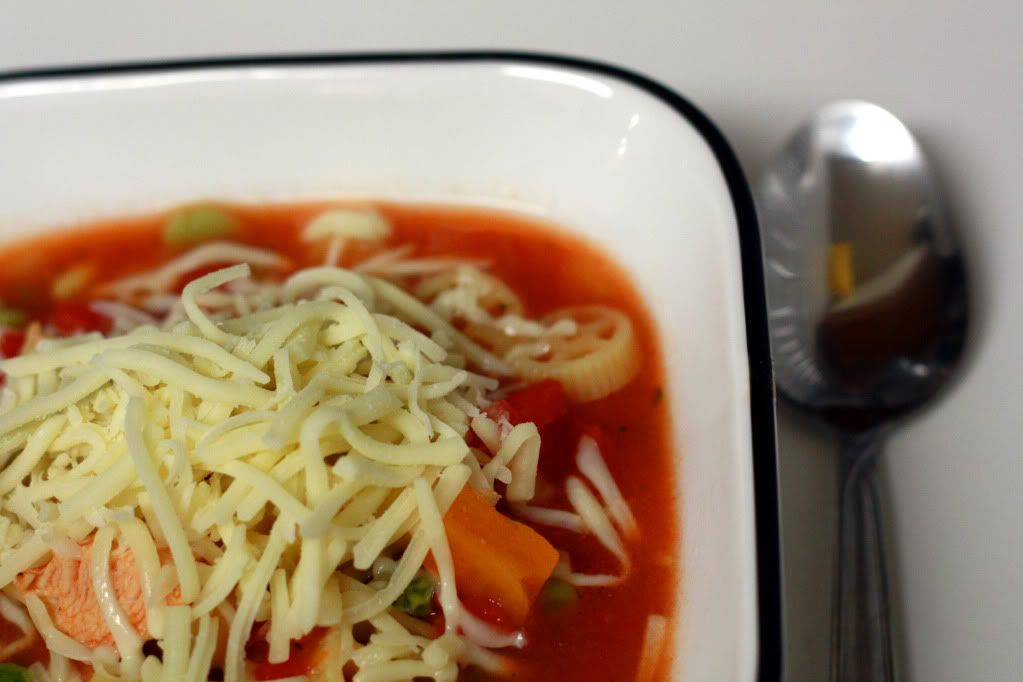 I mean really, how simple can you get? The only prep required for this meal is cutting chicken. And opening cans. Soooo difficult, I know. And at least with this version I can throw my own veggies in rather than suffering through squash or cauliflower or some other veggie I could really do without. Definitely going to be saving this to use again for a rainy day.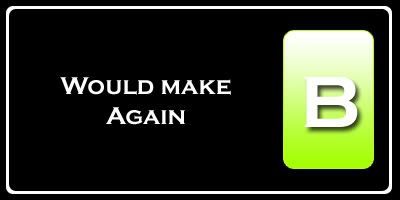 Nutrition Facts
Amount per serving
Calories 408
Calories from fat 77
% Daily Value


Total Fat 8.5g
13%


Saturated Fat 4.0g
20%


Cholesterol 39mg
13%


Sodium 520mg
22%


Total Carbs 51.0g
17%


Dietary Fiber 17.3g
69%


Sugars 6.3g


Protein 32.9g


Vitamin A 68%
Vitamin C 29%


Calcium 29%
Iron 34%