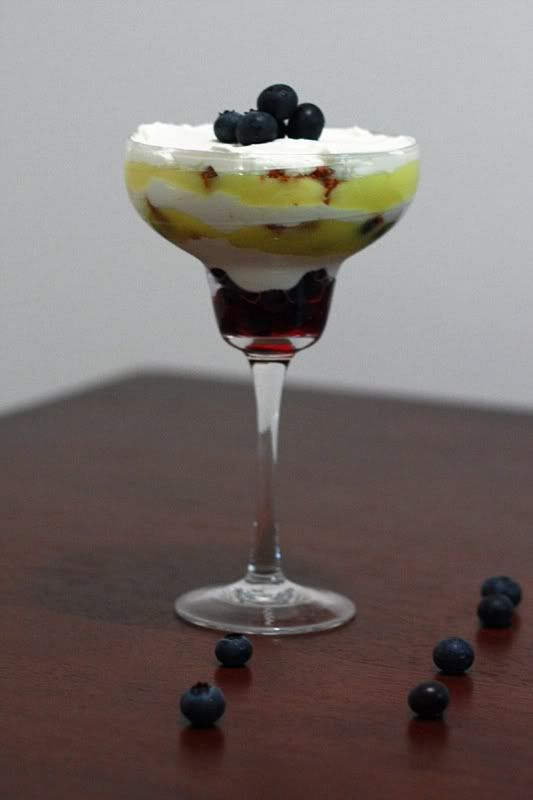 I love getting mail, don't you? About the middle of every month I get all excited because it's magazine subscription time. Unlike most 20-something ladies, I'm not on the hunt for a new Cosmo or Glamour magazine. Nope, I'm waiting for my
Cooking Light
or
Bon Appétit
to arrive. Or if I'm really lucky, the quarterly issue of
Kraft Foods
also shows up.
As of late though, I have been a little disappointed with my Bon Appétit. I'm not sure if it's the photography:
I mean, seriously? That's supposed to look appetizing?
Or just that the recipes are just not that appealing to me any more. Either way, I had almost given up hope on the magazine.
I had the most recent copy of the magazine laying on the back of the couch one day waiting to be flipped through when Adam snatched it up staring intently at the cover. "You need to make that, but with blueberries," was all he said. Over and over again. Every time he saw that darn magazine. So I finally gave in. We were having guests over for dinner and I figured, why not?
I fudged through a few steps as I didn't want to spend forever on dessert when I had other meal things to attend to. Didn't matter. It was lemony and creamy and full of blueberries. Yum.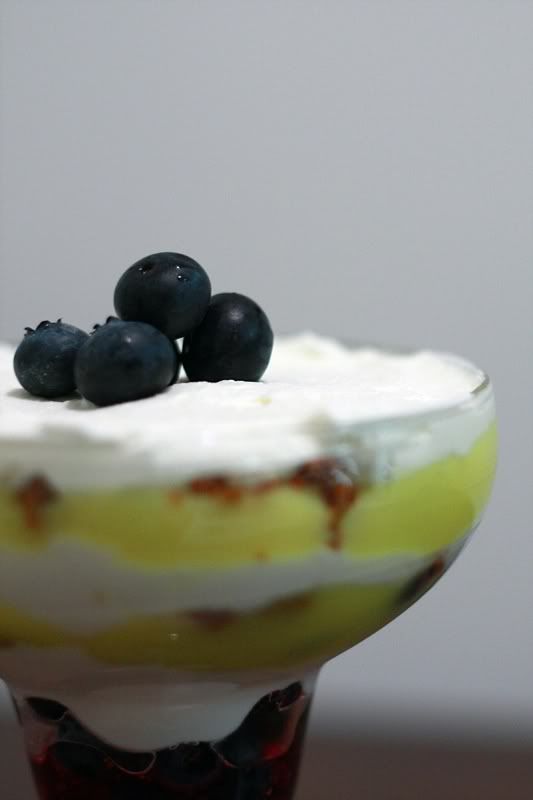 Blueberry, Lemon, and Gingersnap Cheesecake Pudding
Adapted from:
Bon Appétit
, August 2010
Lemon Pudding:
1 (2 oz) box of Jell-O Lemon Flavored Pudding Mix
2 cups milk
Blueberry Compote:
2 cups fresh blueberries (about 12 ounces)
3 tablespoons sugar
2 tablespoons + 1 teaspoon lemon juice
Remaining Ingredients:
4 ounces gingersnap cookies (about 16)
1 1/2 cups chilled heavy whipping cream
1/3 cup mascarpone cheese
Pinch of salt
Place blueberries in a medium bowl. Lightly crush some of the berries to release the juices. Cover and chill until sugar dissolves and juices form, about 3 hours up to 1 day.
In another medium bowl, mix lemon pudding mix and milk, following package directions. Place in refrigerator until set and ready to use.
Place gingersnaps in large zip-top plastic bag. Crush cookies with mallet or rolling pin until largest pieces are about 1/2 inch.
Using electric mixer, beat cream, mascarpone, and pinch of salt in large bowl just until soft peaks form.
To assemble:
Arrange six 8-ounce glasses on work surface. Spoon 4 to 5 berries and some of juices in bowl into each cup. Cover and chill remaining berries in bowl for serving. Spoon 1/4 cup mascarpone whipped cream over berries in each cup, spreading in even layer. Add generous 1 tablespoon pudding, spreading to edges. Sprinkle 1 tablespoon crushed gingersnaps over. Repeat layering 1 more time with mascarpone whipped cream, pudding, and crushed gingersnaps. Top with remaining cream. Cover; chill at least 1 hour and up to 3 hours.
Uncover desserts. Spoon remaining berry mixture over and serve.
Serves: 6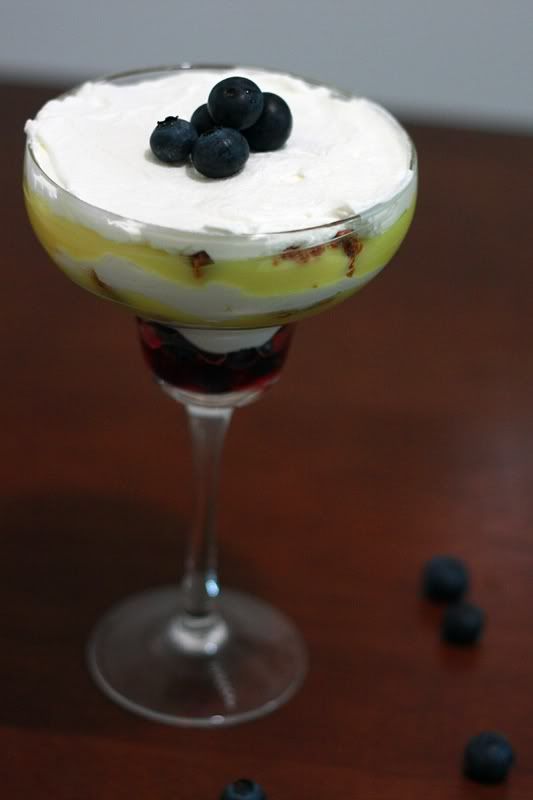 Like I said, I switched out a couple components of this dessert: lemon pudding for lemon curd and blueberries for blackberries. And it was still delicious.
I was a little concerned that there was no sugar going into the mascarpone whipped cream. I tried it, and was even more concerned. It tasted liked it needed sugar, bad. Fingers crossed I went along with the recipe, hoping that the sugar from the blueberries and pudding would somehow pull it through. In one bite, I was hooked. It worked. Somehow the sweetness in the berries and pudding makes up for the lack of it in the whipped cream. Just don't try and serve it by itself... All in all it was a wonderful light summer dessert.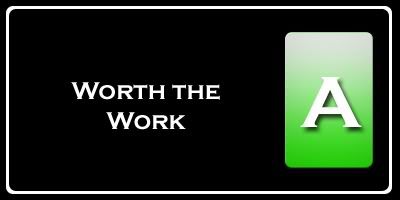 Nutrition Facts
Amount per serving
Calories 464
Calories from fat 248
% Daily Value


Total Fat 27.6g
42%


Saturated Fat 16.3g
81%


Trans Fat 0.0g


Cholesterol 95mg
32%


Sodium 410mg
17%


Total Carbs 50.7g
17%


Dietary Fiber 1.18g
5%


Sugars 35.5g


Protein 5.0g


Vitamin A 22%
Vitamin C 12%


Calcium 17%
Iron 5%