I love getting mail. Who doesn't? Bills = "eh, it's mail". Purchases from stores = "yay! It finally came!". Surprise presents = "What could it be? What could it be? I'm so excited!". Now take that surprise present and make it edible. That is an awesome surprise present. But how do you keep this awesome surprise present fresh? It's difficult, that's for sure. Maybe why getting surprise food in the mail doesn't happen all too often.
Let's take a look at Georgetown Cupcakes down in DC. They mail their delicious goodies to your home looking cute and tasting fresh. All for the small fee of $26 just for shipping.
Then
factor in the cost of the cupcakes and you're looking at a cool $41 just for a half dozen cupcakes. A HALF DOZEN CUPCAKES for $41! I love me some cupcakes, but that's just crazy.
So how in the world do you mail these things without such a hefty price tag? I enlisted the help of my sister to try a little experiment see if I could mail some tasty treats that arrived fresh for a little bit less (okay a lot less) than $41. (Yes, I
totally
had to twist her arm to agree to receiving and eating cupcakes from me.)
Let's check out the packaging of the goods method:
First you need the right materials. I used Ziploc's vacuum bags to suck out the air in the gallon-sized bag to hopefully preserve the freshness.
Gather your cupcakes and frosting. I decided not to go with the traditional cupcake holders that would allow me to frost the cupcakes. Chances of them making it still looking pretty = slim to none. We're going with the "decorate it yourself" method. Thus the frosting gets its own little Glad containers. Fill those guys to the top - we don't want any air in there.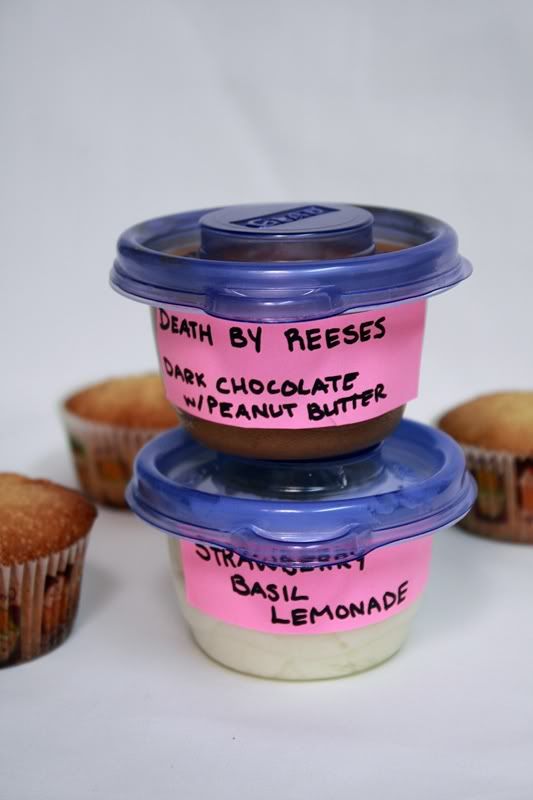 Put your cupcakes in the vacuum ziploc, seal, and pump away.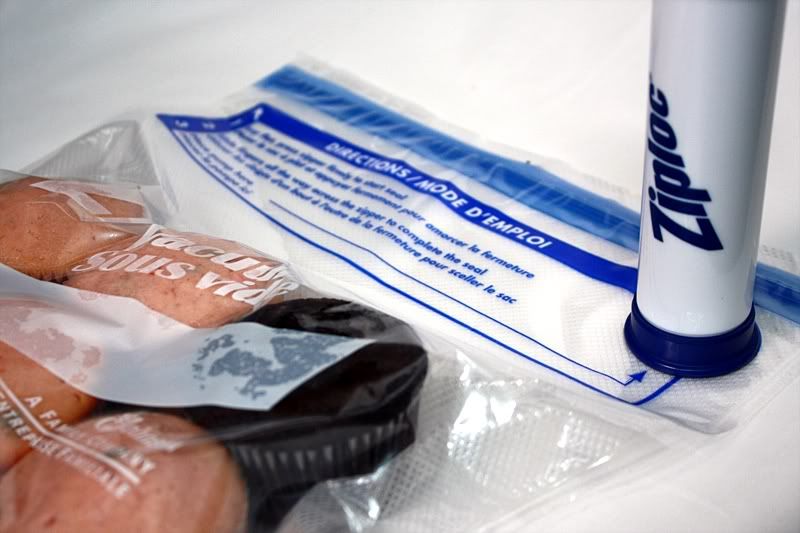 Now we're ready to start wrapping.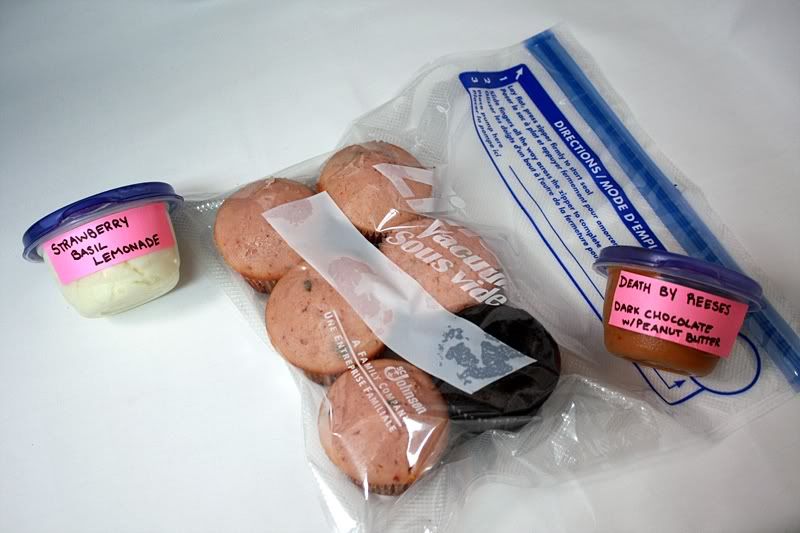 Gather your supplies. A box to send everything in, packaging material, tape, and your goodies.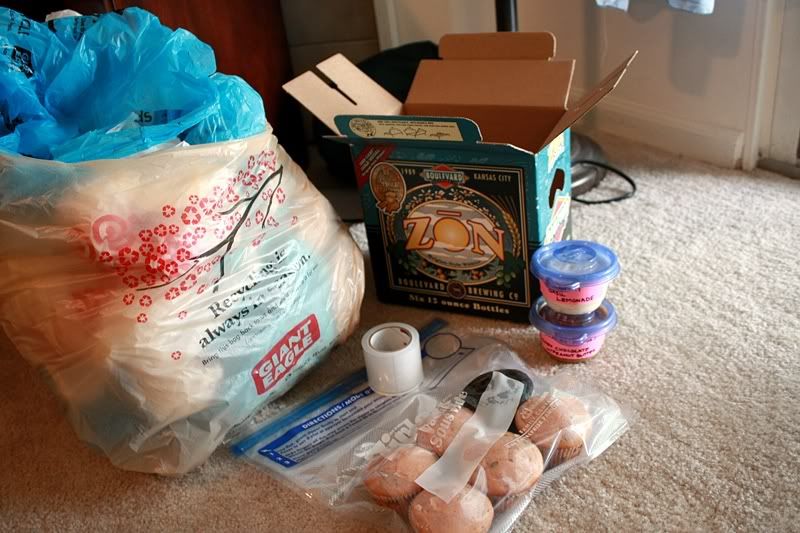 Grocery bags? Seriously? Yes! I have found that these guys are excellent at padding things. Not to mention the fact that they slowly take over the corner outside my kitchen. Yay for recycling!
Line the bottom of your box with baggies. Make sure it's nice and squishy.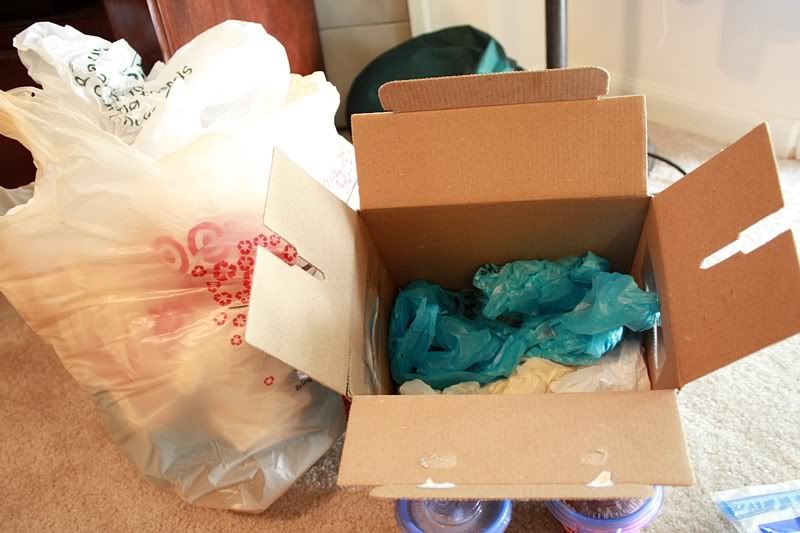 Place your cupcakes and frosting in the box...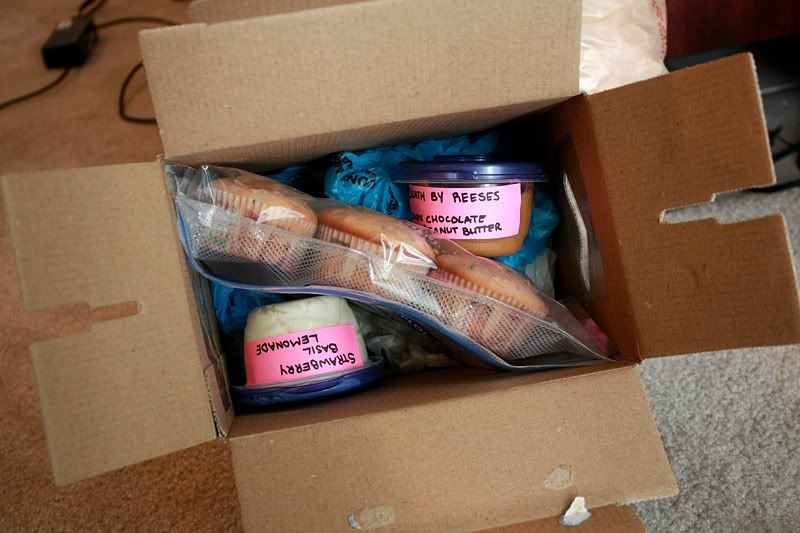 and fill in the remaining space with your packaging material.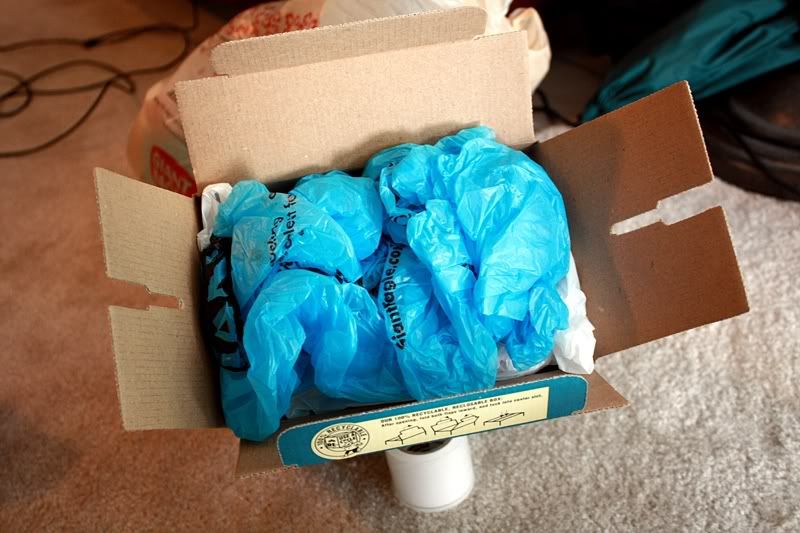 Seal it up and you're ready to go. Unless you have put your cupcakes in a bootlegged beer box. Then you need to wrap it.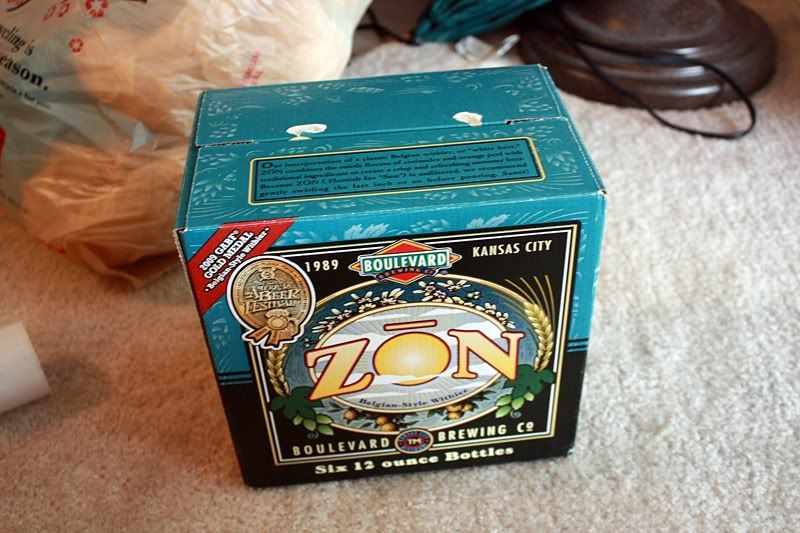 You need some brown paper, tape, and scissors.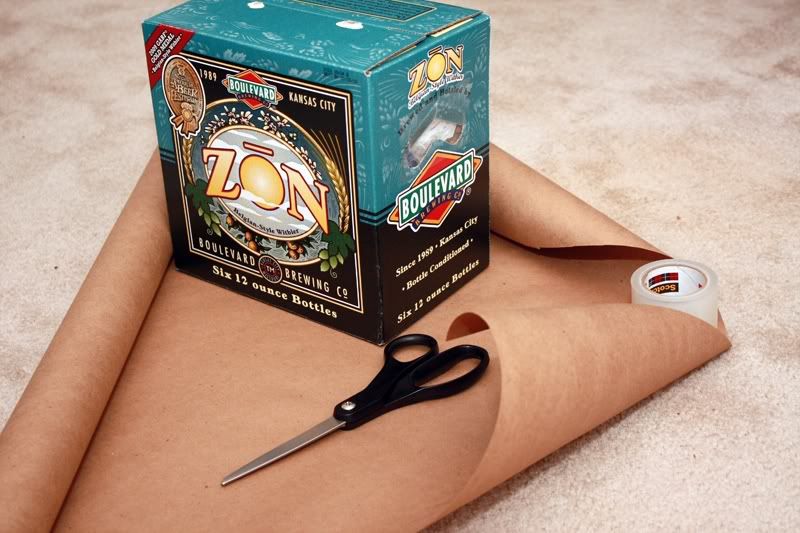 Cut the paper so it fits...
then wrap it up so it looks all pretty.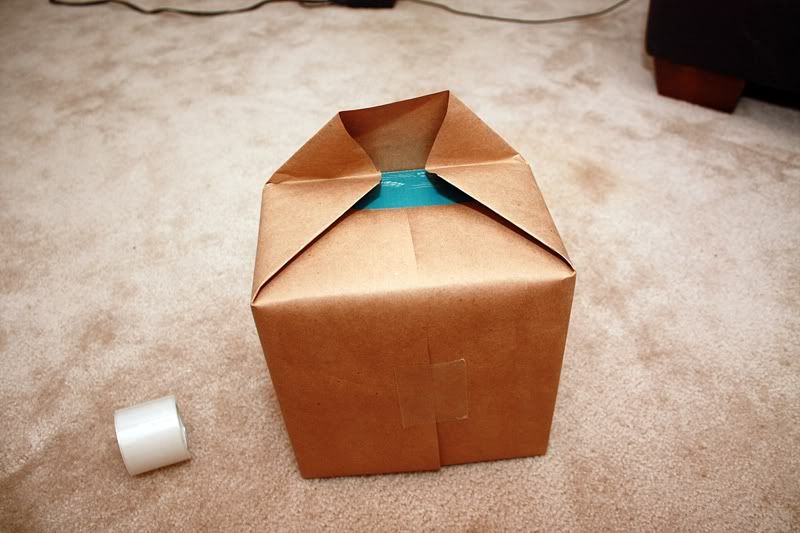 Ready to go! Almost.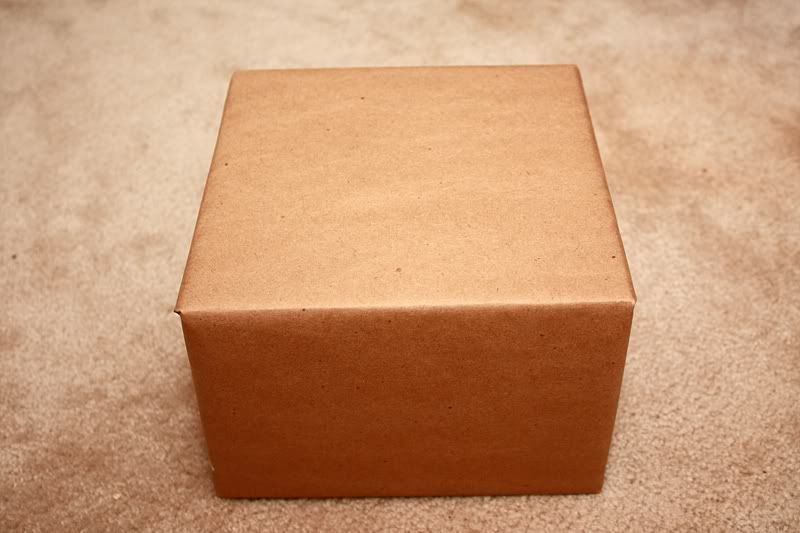 Affix your mailing address and
then
you're ready. Yes, I realize I have a problem with making my mailing labels all pretty. I figure if you're going through the trouble to send them a present, might as well make it look cute while you're at it. That way it's extra exciting to open.
Take it to the post office and mail it! $5.35 for 2-3 day priority mail. Not too bad. Keep in mind you don't want to be shipping anything that spoils easily, such as a cream cheese based frosting (no pistachio cupcakes for you!). That's an experiment for another day.
We'll see how this turns out... package is slated to arrive at my sister's house on Monday. Fingers crossed!