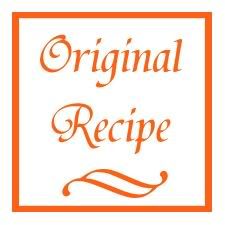 With last weekend being a long one, Adam and I of course couldn't resist going out to visit my sister and the mini man. My mom was also headed out there, so I figured it would be good to get to see her again. As always, my sister had a bunch of fun things lined up to over the weekend.
We trekked out to Ocean City early Saturday morning for a little fun in the sun.
I apparently had too much fun in the sun, forgetting my sunscreen, and got to pay the price with a nasty little sunburn.
Then on Sunday we headed out to a U-Pick farm to kick fall off right by picking apples.
Which lead me to my current predicament. I ended up coming home with a little over a 1/2 peck of apples. What in the world to do with all those apples? As much as I love eating them raw, there's no way Adam and I could get the motivation to eat that many.
I started looking through my fridge and freezer for any shred of help. And then I saw three boxes of pastry puff dough hiding out in my freezer. (Why I had 3 boxes? I will never know.) My mind went to apple turnovers and the like, but I wanted something small, just a one or two biter type deal. So I decided I was going to devise a way to have little apple turnover bites.
Start by laying out your pastry puff on parchment paper to thaw. Once thawed, roll out to about 10x11 inches.
In a small saucepan over low heat, combine all the ingredients for the caramel. Although I won't hold it against you if you use store-bought. Okay, well, maybe I will. It's so easy!
Slice your apple. Keep an eye on that caramel!
Peel and dice up those apples. You don't want huge chunks, or they won't fit very well.
Check your caramel. Keep checking and stirring until the butter is completely melted and all the ingredients are incorporated. It might still be a bit on the grainy side at this point with the heat so low, but don't worry, it will all come together in the oven.
Divide your pastry puff and diced apples into 9 sections. This actually works a little better if you wait to add the apples.
Line one cup of a mini muffin pan with a pastry puff square. This isn't completely necessary, but sure comes in handy when adding the caramel. Fill with diced apples.
Drizzle two teaspoons of caramel over the apples, allowing time between for the first teaspoon to find its way to the bottom.
Add a quick shake of cinnamon.
And then seal, seal, seal! You want these to be as seamless as possible.
Remove from the mini muffin pan, flip upside down, and place on a parchment-lined baking sheet. Bake for 15 minutes at 400 degrees F.
Well, that didn't work so well. We lost all the caramel!
So I tried two other methods. One the same as above, just minus the flipping upside down. These still lost some caramel, but definitely not as much.
Or you can just leave them in the pan. But those still lost some filling too. I think I have a sealing issue.
Regardless which method you use, these are absolutely delicious! I rarely keep baked goods around the house, but these stayed home for sure.
Bite-Sized Apple Pastries
From: Original Recipe
2 apples, peeled and diced (I used an Empire)
2 sheets pastry puff, thawed
2 1/4 teaspoon cinnamon, divided
1/3 cup granulated sugar
1 cup brown sugar
1/2 cup cream
1 tablespoon butter
Preheat oven to 400 degrees F. Line a baking sheet with parchment paper, or coat a mini muffin pan with cooking spray, depending on desired baking method.
Roll each pastry puff sheet out to about 10x11 inches. Divide each sheet into 9 squares.
To make the caramel: In a small saucepan, combine granulated sugar, brown sugar, cream, and butter over low heat. Stir frequently until butter is melted and all ingredients are throughly combined.
To make the pastries: Using a mini muffin pan as a holder, line one cup with a square of pastry puff. Make sure there is plenty of excess pastry puff overhanging the cup. Fill the cup with apples. Drizzle apples with one teaspoon of caramel. Allow caramel to sink to the bottom of the cup, then add an additional teaspoon of caramel. Sprinkle with 1/8 teaspoon cinnamon.
Fold the excess dough over top of the apples, sealing well.
Remove sealed dough ball from muffin pan, and place seam side down on the prepared baking sheet.
OR
Remove sealed dough ball from muffin pan, and place seam side up on the prepared baking sheet.
OR
Leave the dough ball in the greased muffin cup. Repeat in the next cup until all the squares are used.
Bake at 400 degrees for 15 minutes. Remove pan to a wire rack and allow to cool for 10-15 minutes.
Makes: 18 pastries
This are so ooey-gooey delicious. I'm sure they probably don't qualify as breakfast, but that's what we're going with. I mean, that's what
I've
had for breakfast the last couple days...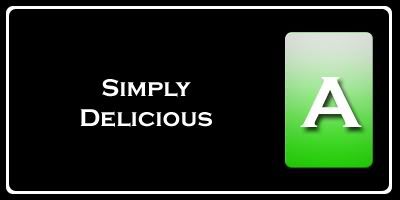 Nutrition Facts
Amount per serving
Calories 213
Calories from fat 102
% Daily Value


Total Fat 11.4g
17%


Saturated Fat 3.2g
16%


Trans Fat 0.0g


Cholesterol 3mg
1%


Sodium 77mg
3%


Total Carbs 26.4g
9%


Dietary Fiber 0.9g
4%


Sugars 13.5g


Protein 2.1g


Vitamin A 1%
Vitamin C 1%


Calcium 2%
Iron 4%