Wait, wait, wait. I know what you're thinking. "Shrimp? But you don't eat shrimp!" And in thinking that, you would be right. I still don't. Don't worry, hell hasn't frozen over. I was just in a super generous mood and included them in the dish for Adam.
Let me back up. This dish is originally made with shrimp. Which, I don't do. But I do eat chicken. Simple switch. Then I saw 3/4 of a bag of shrimp hanging out in the freezer, acting all lonely like. And I felt guilty. So I compromised. Isn't that what marriage is about after all? ;) (At least I can pick out the shrimp.)
Pesto Gnocchi with Asparagus, Chicken & Shrimp
Adapted from:
Cooking Light
, September 2010
1 (16-ounce) package vacuum-packed gnocchi (such as Vigo)
4 cups (1-inch) slices asparagus (about 1 pound or 1 bunch)
1/2 pound peeled, deveined pre-cooked shrimp, frozen
2 teaspoons olive oil
1/2 pound boneless, skinless chicken breast, diced
8 ounces commercially prepared basil pesto (such as Buitoni)
1/2 teaspoon red pepper flakes
Bring 2 quarts water to a boil in a large pot. Add gnocchi to pot; cook 4 minutes or until done (gnocchi will rise to surface). Remove with a slotted spoon; place in a large bowl. Add asparagus to pot; cook 2 minutes. Add shrimp (still frozen); cook for an additional 3 minutes or until asparagus is tender and shrimp is heated through. Drain.
Meanwhile, heat olive oil over medium-high heat in a medium skillet. Add chicken and cook for 5 minutes, or until chicken is completely cooked.
Mix asparagus, shrimp, and chicken in the bowl with the gnocchi. Add the basil and red pepper flakes; stirring well until all components are well coated.
Serves: 4
I really don't know why I don't use pesto more often, I love the stuff, even if I opt for the store-bought pesto rather than making it homemade. I can never find basil in bunches at the store, only in those little containers that give you
maybe
one cup at best. Maybe. Still delicious.
I loved all the various textures in this dish, from the crisp and slightly crunchy asparagus to the soft pillowy gnocchi. I could probably even do without the chicken and still be happy. Wait, don't let Adam read that. Overall we both really enjoyed this dish, shrimp or not.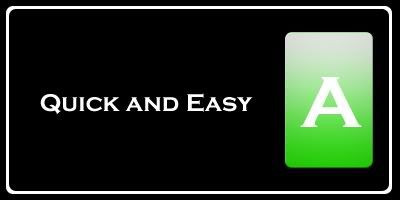 Nutrition Facts
Amount per serving
Calories 653
Calories from fat 271
% Daily Value


Total Fat 31.1g
48%


Saturated Fat 6.0g
30%


Cholesterol 66mg
22%


Sodium 979mg
41%


Total Carbs 64.1g
21%


Dietary Fiber 8.4g
34%


Sugars 11.9g


Protein 32.1g


Vitamin A 50%
Vitamin C 22%


Calcium 20%
Iron 31%