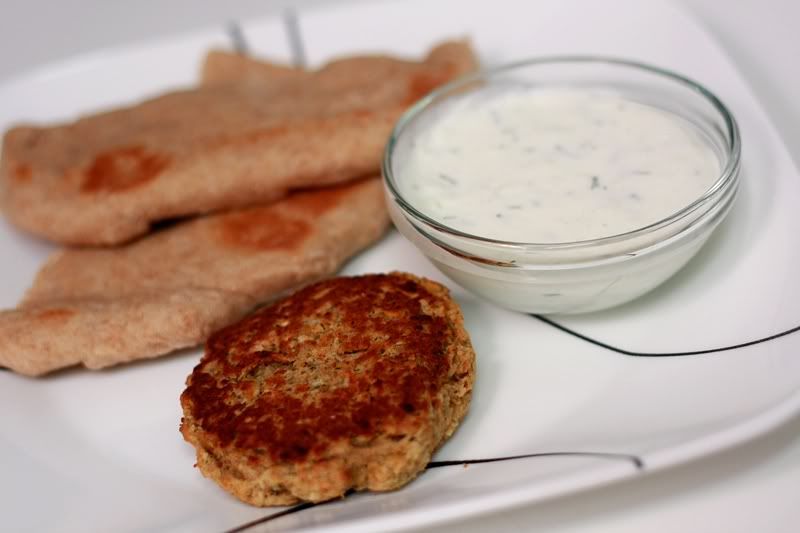 Back in July, my mom, sister and I met up with a couple of my aunts and cousins in New York City for a "girls' weekend getaway". I had been wanting to try falafels for a while at this point, and I thought a trip to NYC would surely be the ticket to accomplishing this goal. I knew the street vendors sold them, and saw many doing so on the way to our hotel. However, the one opportunity I had to snag a falafel (the one time we opted to grab something for lunch from the street vendors rather than at a restaurant) there were no carts selling falafels in sight. Only hot dogs.
Fail.
I went home with no falafel in my belly.
But I was determined. I was going to make my own. After all, I had a plethora of
fresh pitas
just begging to be used. So I found a recipe on one of my favorite sites that was highly rated. And what was even better -- all I needed was chickpeas. I had everything else.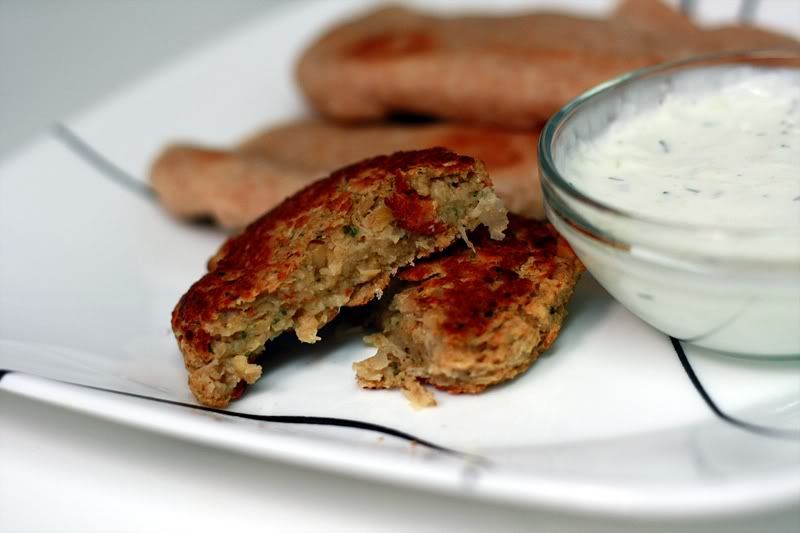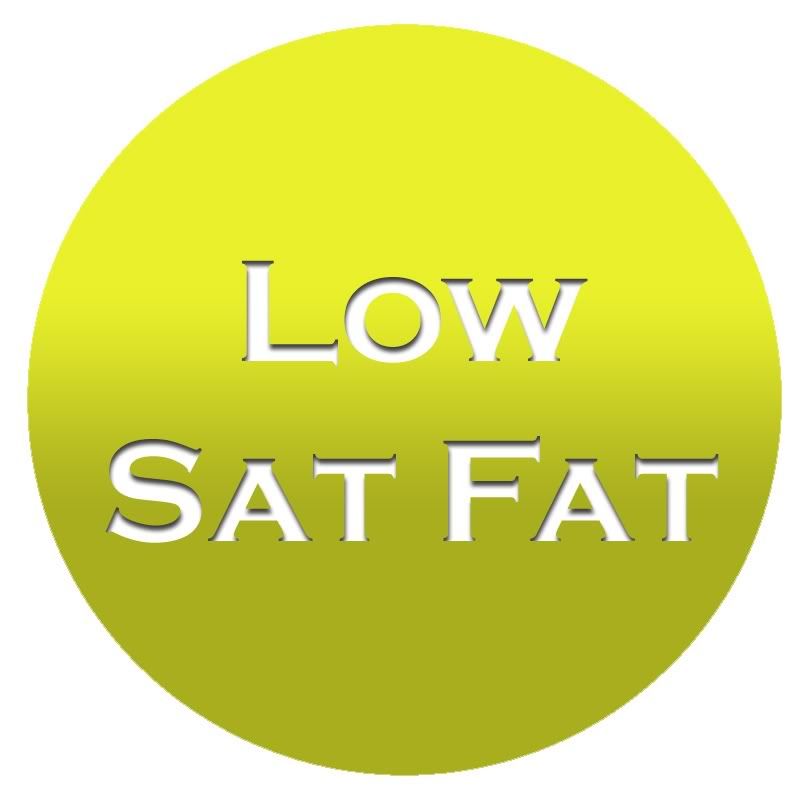 1 (15 ounce) can chickpeas (garbanzo beans), drained
1 onion, chopped
2 tablespoons + 2 teaspoons dried parsley
2 cloves garlic, chopped
1 egg
2 teaspoons ground cumin
1 teaspoon ground coriander
1 teaspoon salt
1 dash pepper
1 pinch cayenne pepper
1 teaspoon lemon juice
1 teaspoon baking powder
1 tablespoon olive oil
1 cup dry bread crumbs
Preheat oven to 400 degrees F. Line baking sheet with parchment paper.
In a large bowl mash chickpeas until thick and pasty. In a food processor, puree onion, parsley and garlic until smooth. Stir into mashed chickpeas. (Processing the chickpeas will result in a consistency that is too thin, so make sure you hand mash those!)
In a small bowl combine egg, cumin, coriander, salt, pepper, cayenne, lemon juice and baking powder. Stir into chickpea mixture along with olive oil. Slowly add bread crumbs until mixture is not sticky but will hold together; add more or less bread crumbs, as needed. Form 8 balls and then flatten into patties and place on prepared baking sheet. Bake in oven for 20 minutes, flipping halfway through.
Makes: 8 falafels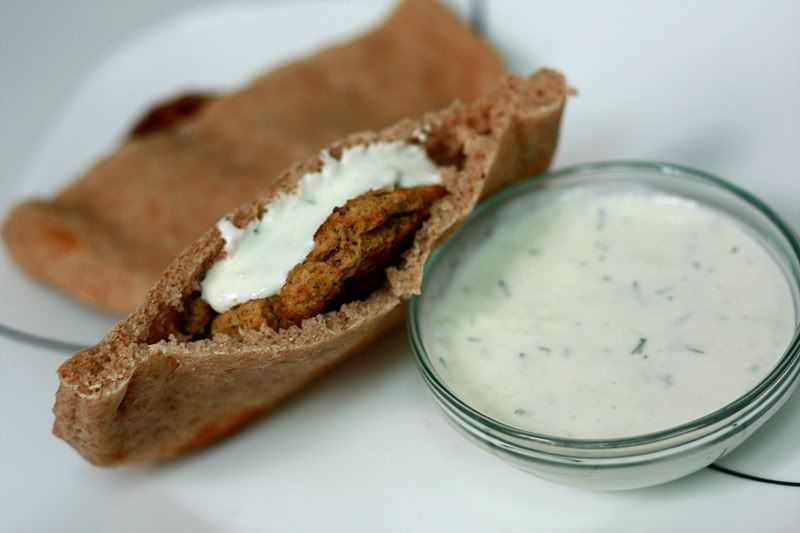 I switched up the cooking method from the traditional frying to baking instead. Not only does this save on calories, but I think it's a heck of a lot easier, too. No need to wait for the oil to come to temperature. No splattering. Just throw them in the oven and go. Of course this changes the texture of the falafel slightly, but I can live with that.
I served mine with
pita bread
and
tzatziki
, although I have later discovered that it's usually served with a tahini-based sauce. Oops, I guess that's what I get for listening to my recipe. Or maybe I just wanted another excuse to make tzatziki.
I think I may have added a tidge too much tzatziki to my falafel as it quickly over-powered the more subtle spice profile. I was expecting a little bit more heat from these, and that can be easily remedied by a bigger pinch of cayenne. I still think I need to try these in an actual restaurant though, by people who know what they are doing. Now I just need to find a place that fits that profile. In Pittsburgh. Anybody? Anybody? Bueller?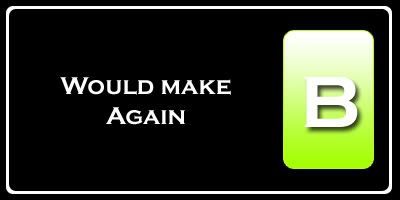 Nutrition Facts
Amount per serving
Calories 281
Calories from fat 57
% Daily Value


Total Fat 6.3g
10%


Saturated Fat 0.9g
5%


Cholesterol 23mg
8%


Sodium 414mg
17%


Total Carbs 44.4g
15%


Dietary Fiber 10.3g
41%


Sugars 7.2g


Protein 13.2g


Vitamin A 8%
Vitamin C 15%


Calcium 13%
Iron 26%