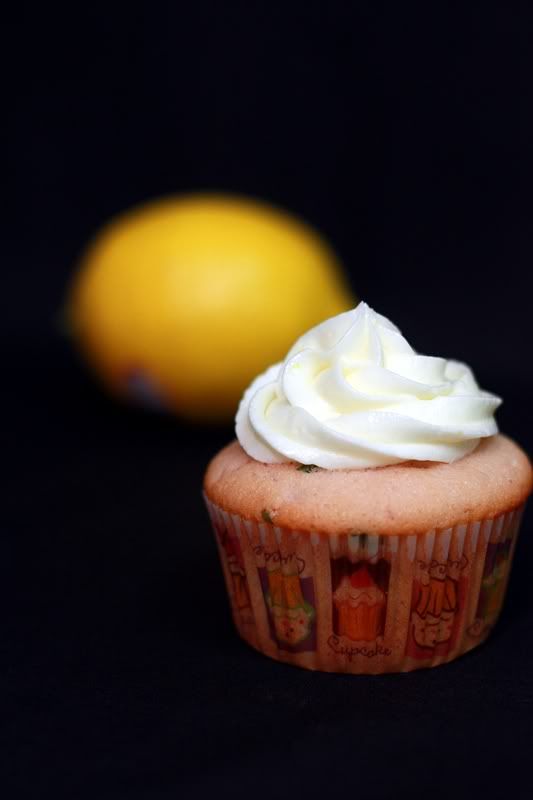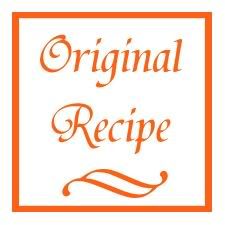 Months and months and months ago, Adam and I were enjoying a nice evening out at the Melting Pot with some friends. Nothing too exciting, nothing too out of the ordinary. One of our friends ordered a strawberry basil lemonade to drink (adult version, of course). We all tried it, and yes, it was delicious. I'm usually not a super huge fan of the crazy mixed drinks with herbs and spices and who knows what else mixed in, but this was actually quite tasty. I made a mental note about it and tucked it away somewhere, forgotten.
At least until a few weeks ago. I was in a cupcake mood, but I couldn't decide what to make. I wanted to make something different, unexpected. It seemed like I was constantly relying on my chocolate cupcake as a base, so I wanted to get away from that. Vanilla? Ehh, I wasn't feeling it. Then out of nowhere, I remembered the Strawberry Basil Lemonade from oh-so-long ago. So I perused, then searched, the scoured the internet. Nothing. I found one recipe that was close, but with the flavors in the wrong places. I was on my own.
I found a good strawberry base to work with, tinkered with it a bit, and added some basil. Too much? Not enough? I didn't bother looking for a frosting recipe. I just crossed my fingers and prayed that the lemon juice would be best friends with butter and powdered sugar. And it was, oh but it was. I stood in the kitchen after it was all done and took a bite. First came the lemon, loud and proud. Followed by little hints of basil. Then at the end, the strawberry decides to show up, as if you dared to forget about it. Light and fluffy and not too sweet. I sent them to the office with Adam the next day and he came home with only rave reviews. Apparently people were a little hesitant at first, but afterwards, really enjoyed them. Success.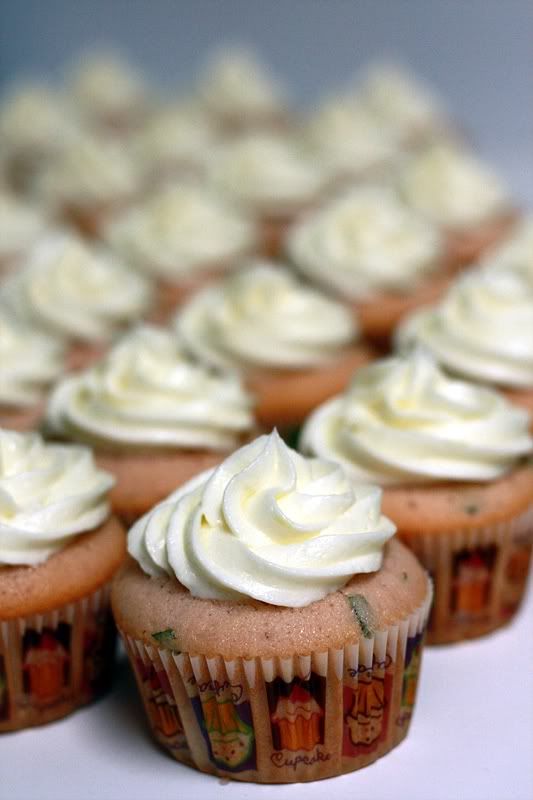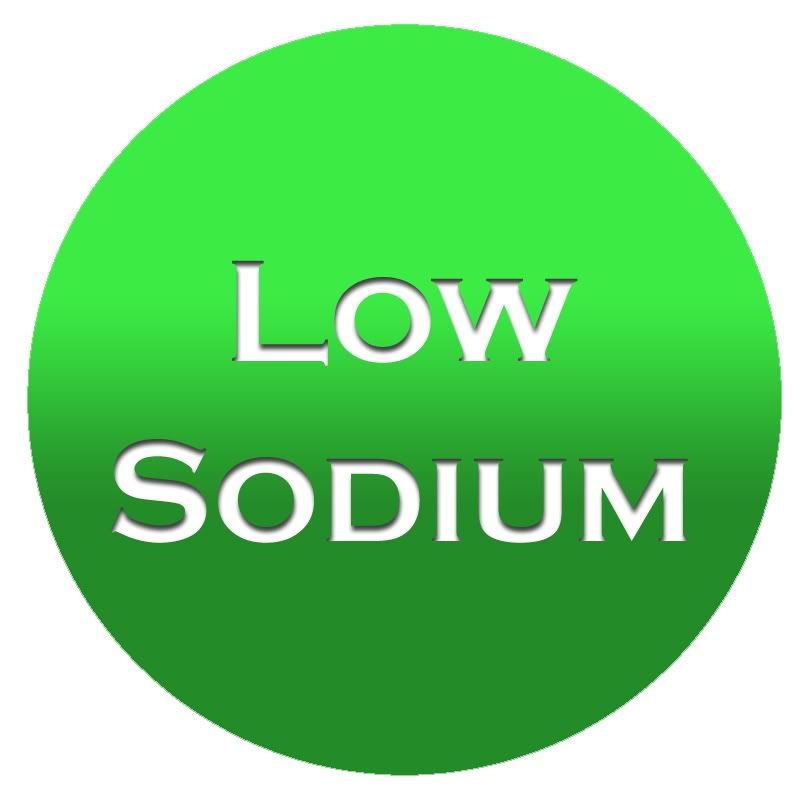 Strawberry Basil Lemonade Cupcakes
From: Original Recipe
3 sticks (24 tablespoons) butter, at room temperature
3 cups sugar
4 1/2 cups cake flour
5 1/4 teaspoons baking powder
1 1/2 cups pureed frozen strawberries
8 egg whites
2/3 cup milk
5 fresh basil leaves, minced
1 pound powdered sugar
2 sticks (16 tablespoons) butter
1/2 teaspoon vanilla
Juice from 1 lemon (about 2 - 3 tablespoons)
Lemon zest from 1 lemon
For the cake:
Preheat the oven to 350 degrees F. Prepare muffin pans with liners or grease, if using.
In the bowl of a mixer, cream together the sugar and butter until light and fluffy. Mix in the strawberry puree. Don't worry if your batter looks super lumpy or chunky, it will work itself out.
In a medium bowl, sift together the flour and baking powder. Slowly (SLOWLY) add the flour to the creamed mixture. Once incorporated, increase the mixer speed to medium and mix for 2-3 minutes until once again it looks light and fluffy. (The end result has also been compared to looking like ice cream.)
In a large bowl (yes, bowl #3) whisk together the egg whites and milk. Add to the batter in two or three additions, mixing only enough to incorporate between each. Add in the basil, once again mixing only enough to incorporate throughout the batter.
Pour the batter into the prepare baking cups. Bake the cupcakes for 18 to 22 minutes, or until a toothpick inserted into the center comes out clean. Allow the cupcakes to cool in the pans for 5 to 10 minutes before removing to a wire rack.
For the fosting:
In a large mixing bowl, beat the butter until light and fluffy. Slowly add in powdered sugar. Mix until it has a smooth consistency. Add the vanilla, lemon juice, and lemon zest. Mix until incorporated thoroughly. If frosting is too thick, add a tablespoon of milk and combine well.
Makes: 36 cupcakes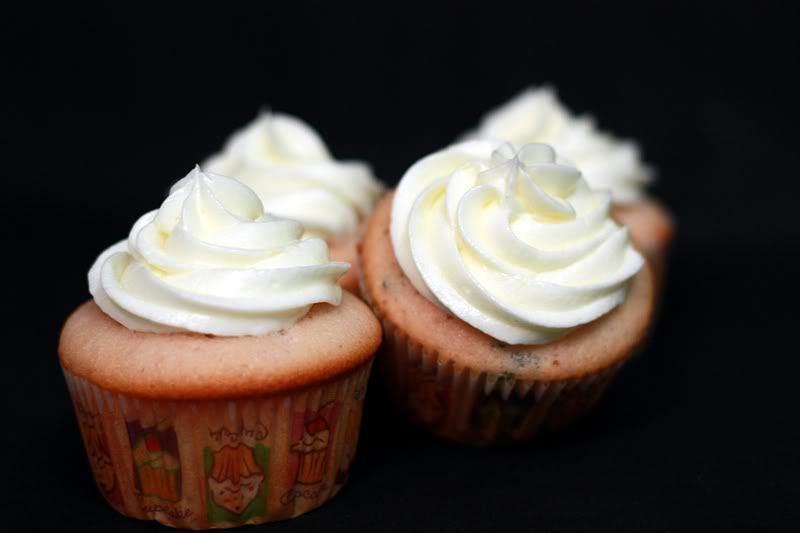 A quick note about this recipe:
I received many many compliments on the frosting (apparently even from people who aren't huge lemon fans), and I really attribute the flavor punch to the lemon zest. The juice when used alone, kind of says, "hi I'm here", but the zest screams "I'm ready to party!". Go for it. A lemon is $0.79 or so in the store and you're going to use the whole thing. No little naked, skinless lemons left hanging out in your fridge. Just be careful while zesting, you don't want to get any of that bitter pith involved.
Nutrition Facts
Amount per serving
Calories 292
Calories from fat 117
% Daily Value


Total Fat 13.0g
20%


Saturated Fat 8.1g
41%


Cholesterol 34mg
11%


Sodium 106mg
4%


Total Carbs 42.4g
14%


Dietary Fiber 0.6g
2%


Sugars 29.7g


Protein 2.7g


Vitamin A 8%
Vitamin C 7%


Calcium 5%
Iron 5%