I am so super excited to share this recipe with you. Like, bouncing off the walls excited. Because these stuffed pretzels were really
just that good
.
A couple weekends ago Adam and I headed down to
Blue Dust
, a bar right outside the Waterfront (yes, on the
other side
of the tracks in Homestead) with a few of our friends. Supposedly, the beer selection was fantastic (which it was). Meet up at 7? Yeah, I suppose I could handle some bar food for dinner. Burgers, pub fries... not really what I was in the mood for, but it was fine.
I was so wrong. It only took a quick glance even at their appetizers to realize this wasn't plain ol' bar food. Red bean dip with tortilla chips, hummus and pita, tortilla chips with homemade salsa, artichoke dip with crostini... and then you kept looking down the menu. Crab rolls? Lamb chops? Surf and turf sandwich (1/2 a sandwich of pulled BBQ brisket and 1/2 a sandwich with crab meat)? Clearly this chef was not about your typical bar food.
Adam went with the surf n turf sandwich while I had some delectable Mexican pulled pork tacos. Yum. But that wasn't the best part. The friends that had invited us personally knew the chef -- they had been coming to the bar for a long time and were pretty much considered regulars. Our friend told the chef we were coming... and to make her stuffed pretzels (a hidden gem
not
found on their menu).
I'm pretty sure we ordered all the pretzels they had, and were not the least bit disappointed (except maybe we didn't get any more). Soft pretzel dough was wrapped around gooey cheese that was really beyond addictive. I'm pretty sure I could have just had that for dinner and been happy. (Too bad I had to share.)
So what's a kid to do (besides keep going back for more)? Make my own of course!
First you have to start with a good soft pretzel dough. This recipes starts with everybody in the bowl and then mix, mix, knead! (Yes I love my dough hook so I don't have to do this by hand.)
Place the dough in a lightly oiled bowl, free of drafts, in a warm area, and let rise 50-55 minutes or until doubled in bulk. Yay for a short rise time!
Ooo look how it is all nice and puffy! Turn the dough out onto a counter lined with parchment paper. Divide the dough into 16 equal portions.
Choose your cheese wisely. I went with two different kinds -- cheddar with peddadew, and a chipotle cheese. You want a cheese that's a little softer so it will melt nicely.
Pat a section of dough into a 4 - 5 inch round. Kind of like a mini pizza crust. Make sure the dough thickness remains consistent throughout.
Slice your cheese into 0.5 - 1 ounce portions. I found that a cheese slicer worked much easier than a knife.
Layer the cheese on the dough round leaving at least 1/2-inch or more on each side.
Fold it up and seal the sides as you go.
Seal, seal, seal! We don't want any of that cheese escaping!
Bring a pot of water and 2/3 cup baking soda to a boil. Drop in your stuffed pretzels, two at a time. Allow to boil for 30 seconds.
Boil, boil, boil. The baking soda helps to give the pretzels their characteristic crust and chewy insides. Don't worry if there's white residue on the upper part of your pot, or stove, or microwave (if it's above the stove). It all comes off with quick wipe of a damp rag.
Remove the pretzels from the water with a strainer, skimmer, slotted spoon, or any other utensil that you can drain away the water with.
Line 'em up on a parchment-lined baking sheet.
Brush the tops with egg wash.
And then give each a healthy dash of pretzel or kosher salt. These are pretzels after all.
Place them in a 450 degree F oven and bake for 10-12 minutes, or until a deep golden brown. Remove to a wire rack and allow to cool for 5 - 10 minutes.
Wait for it... wait for it... you don't want to burn your mouth with the cheese. Sit on your hands if you must. I pretty much had to.
And enjoy! Doesn't that gooey mess just look wonderful??
Chipotle cheese is on the left, cheddar with peddadew is on the right.
1 1/2 cups warm water (110-115° F)
1 tablespoon sugar
2 teaspoons kosher salt
2 1/4 teaspoons instant yeast
4 1/2 cups all-purpose flour
4 tablespoons unsalted butter, melted
Vegetable oil, for greasing the bowl
1 - 1 1/4 pound cheese (a variety that is firm at room temperature, but melts fairly easily, such as cheddar)
10 cups water
2/3 cup baking soda
1 egg yolk beaten with 1 tablespoon water
Pretzel (or kosher) salt
For dough:
Combine the water, sugar, salt and yeast in the bowl of a stand mixer fitted with the paddle attachment. Mix on low speed to dissolve the yeast. Add in the flour and melted butter and mix just until the dough comes together. Switch to the dough hook and knead on medium speed until the dough is smooth and clears the sides of the bowl, about 5 minutes. Transfer the dough to a bowl lightly greased with vegetable oil, turning once to coat. Cover with plastic wrap and let rise in a warm place, about 50-55 minutes or until doubled in bulk.
To assemble:
Preheat the oven to 450 degrees F. In a large pot, bring the water and baking soda to a boil. Line two baking sheets with parchment paper.
Turn dough out onto a counter lined with parchment paper. Divide dough into 16 equal portions. Divide cheese into 16 equal portions.
Pat a section of dough out into a 4 - 5 inch round, keeping the thickness consistent throughout. Add a portion of cheese (1 - 1 1/4 ounce) to the center of the round, keeping it at least 1/2 inch from the edges of the dough. Fold the dough so it surrounds the cheese, making sure to seal all the seams well.
Place the pretzels into the boiling water, 1 or 2 at a time, for 30 seconds. Remove from the water with a slotted skimmer and return to the baking sheet. Once all the pretzels have been boiled, brush the tops with the egg wash and sprinkle lightly with salt. Bake in the preheated oven until dark golden brown, about 10-12 minutes. Transfer to a cooling rack for at least 5 minutes before serving.
Makes: 16
These are absolutely great to serve as appetizers at a party... but not exactly a quick and easy thing to throw together as guests are walking in the door. Instead of making it a mad dash to get these done, several days ahead bake these all the way through, wrap each individually in wax paper, followed by aluminum foil, place up to six in a gallon-sized ziploc bag, and freeze them. To reheat, remove foil and zap in the microwave on defrost for a few seconds. Remove wax paper and re-wrap with foil. Bake in the oven at 350 degrees F for 10 - 15 minutes (although I'm sure if you cranked it to 450 you could easily shorten that baking time). Other methods could involve freezing after the boiling step or even the dough wrapping step. If freezing after boiling, simply bake for 1 - 2 minutes longer; if freezing after the dough wrapping step, add about 15 extra seconds to the boiling time.
Mmmmm now I'm craving these all over again.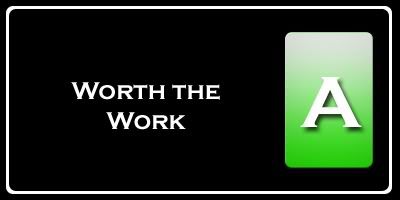 Nutrition Facts - made with 1 lb. of cheese
Amount per serving
Calories 276
Calories from fat 116
% Daily Value


Total Fat 12.9g
20%


Saturated Fat 8.0g
40%


Cholesterol 50mg
17%


Sodium 1071mg
45%


Total Carbs 28.2g
9%


Dietary Fiber 1.1g
4%


Sugars 1.0g


Protein 11.1g


Vitamin A 8%
Vitamin C 0%


Calcium 21%
Iron 11%