I just want to give a huge THANK YOU for all those people out there who voted for me and sent me on to Challenge #2 in Project Food Blog! Woohoo!
Just because I like you, and I think you are SUPER awesome for voting for me, I am going to share a nice lazy Saturday sugar cookie recipe with you. Or it can also be used as a last-minute-I'm-supposed-to-bring-a-dessert-to-a-friend's-what-do-I-have-in-the-house? type recipe. I mean, not that
I
would use it as the latter recipe or anything.... AHEM... moving on.
1 cup (2 sticks) unsalted butter, at room temperature
2 cups sugar
4 large eggs
2 teaspoons vanilla extract
1 teaspoon almond extract
5 cups all-purpose flour
1 tsp. salt
½ tsp. baking soda
1 cup (2 sticks) unsalted butter, at room temperature
1 tsp. vanilla extract
Pinch of salt
4 cups powdered sugar, sifted
5 tablespoons milk
To make the cookies, preheat the oven to 350˚ degrees F. Grease a 13 x 18″ rimmed baking sheet. Combine the butter and sugar in the work bowl of a mixer. Beat on medium-high speed until light and smooth, about 2 minutes. Mix in the eggs one at a time, beating well after each addition and scraping down the sides of the bowl as needed. Blend in the vanilla and almond extracts. In a medium bowl, combine the flour, salt and baking soda. Stir together with a fork to blend. Add the dry ingredients to the mixer bowl and beat on low speed just until incorporated.
Transfer the cookie dough to the prepared baking sheet and press into an even layer. Bake 10-15 minutes, until light golden brown and a toothpick inserted in the center comes out clean. Transfer the pan to a wire rack and let cool completely before frosting.
To make the frosting, place the butter in the bowl of an electric mixer. Beat on medium-high speed until smooth, about 1 minute. Blend in the vanilla, salt, and confectioners' sugar until smooth, 1-2 minutes. Mix in the milk. Spread over the cookie in the pan, cut into bars and serve.
Makes: 24 bars
Yes, I did decide to make these for a party at the last minute. I was a little worried as the first time I'd ever made these I overbaked them and they turned out dry and bland. I was determined not to repeat it the second time around, making sure to take them out right before they looked "done" (around 12 minutes). After hurriedly frosting these (it would help if I had checked all the ingredients ahead of time and not just assumed I had powdered sugar... but that's another story) and taking pictures, I stole a quick bite or two and my heart dropped. Adam was giving me the stink-eye for making us late, and I wasn't sure what to do -- they tasted dry, again.
I decided to take them with anyways (along with the stuffed pretzels which I knew would make up for any lackluster sugar cookie bars) and figured I would make a last minute decision to bring them in or not. Well, we get there and after waffling for a moment or two I brought them in. After a couple of hours minding their own business on the table, Adam figured he was hungry and gave them a try. And he said he didn't know what I was talking about, they weren't dry. What? I had to try them again. Surprisingly, they were fine.
So here's my take on it. (After that long spiel.) These are good. First day, but not right away. Let these sit around for a bit after frosting to absorb some of the moisture from the icing. Those extra tablespoons of milk go a long way towards adding towards helping out these bars. At least from what I can figure out.
These may not be the sugar cookies that just wow you and blow you away, BUT. But. They are incredibly easy to make, especially last minute, and especially when you don't feel like plopping little balls of batter on a baking sheet and wait around for multiple batches. Just one and done. I think I can handle that every once in a while.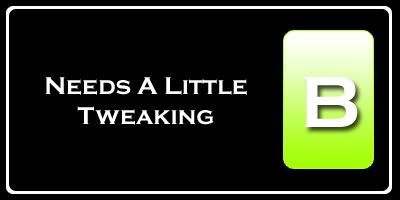 Note: If you are interested in my next Challenge for Project Food Buzz, I will be posting a classic dish that is "outside my comfort area" sometime today or Sunday. Keep an eye out for it, voting re-opens on the 27th!
Nutrition Facts
Amount per serving
Calories 388
Calories from fat 149
% Daily Value
Total Fat 16.5g
25%
Saturated Fat 10.1g
50%
Cholesterol 76mg
25%
Sodium 255mg
11%
Total Carbs 56.8g
19%
Dietary Fiber 0.7g
3%
Sugars 36.6g
Protein 4.0g
Vitamin A 10%
Vitamin C 0%
Calcium 2%
Iron 8%